Mindy's Shoppable House Tour: The Chicest Apartment on TV
Name: Mindy Lahiri
Location: New York, New York
Closet Space: Doesn't want to talk about it
This bright, playful apartment is home to Mindy Lahiri of Hulu's The Mindy Project, but it's no blah set piece. This season, Dr. Lahiri's spacious 1-bedroom just doubled in size (you watched the Season 4 finale, right?). Packed with stylish details and cool design choices, this apartment is ready for its close-up, and should probably be negotiating for top billing. In case you're wondering how you can make your home this joyful and creative, we partnered with Hulu to bring you a shoppable House Tour of the chicest apartment on TV.
Dining room to office, Mindy's brownstone apartment reflects her signature look. Elegant gray walls and glamorous metallic furniture play off the cool, variegated hardwood floors and eclectic patterned textiles. There are also a couple amazing showstoppers, like the fluffy faux-Mongolian lamb chairs, and that amazing turquoise chandelier in the dining room.
Since Mindy turned her walk-in closet into Leo's nursery last season, clothing space had been a bit limited — so much so that Mindy's practice had become a doctor's office-slash-dressing-room. The apartment decor matches Mindy's more-is-more fashion sense, with color in every corner (recurring teal and burnt orange touches keep things cohesive) and furniture that flows with romantic, feminine lines (see: the luxe tufted headboard and arm chairs).
Just like she knows how to rock a complex print or accessorize a bold look, Mindy is confident enough to play with patterns, colors and styles in her home, and we are as obsessed with her design choices as we are with her sartorial ones. Call it perfect pop maximalism: always bright, never boring.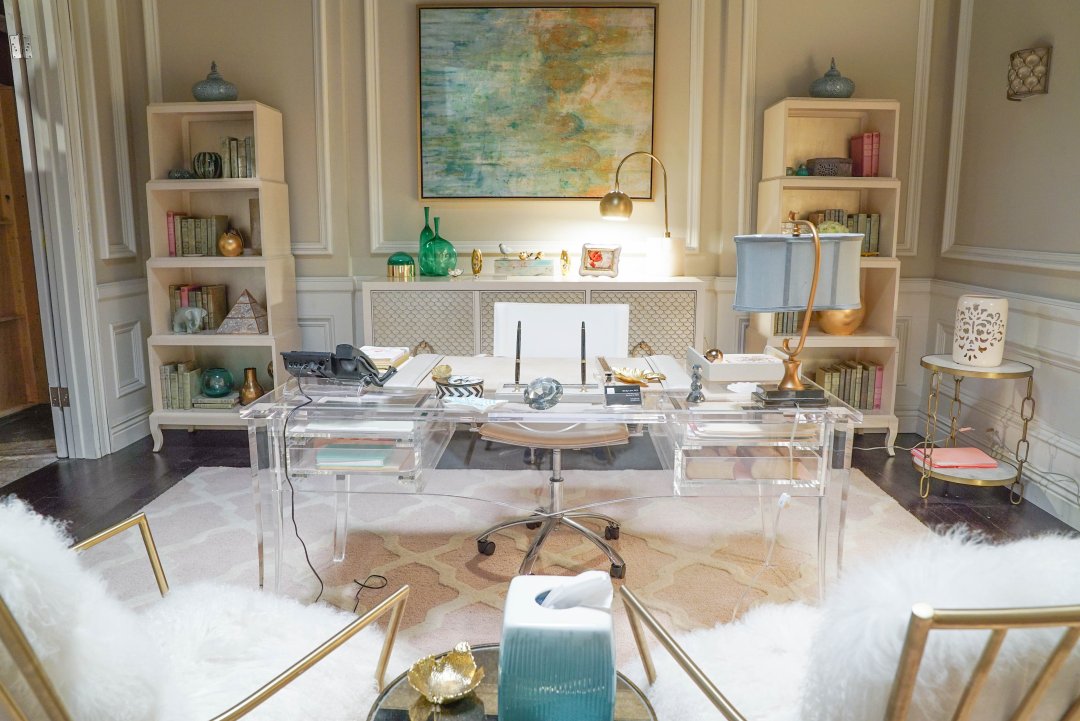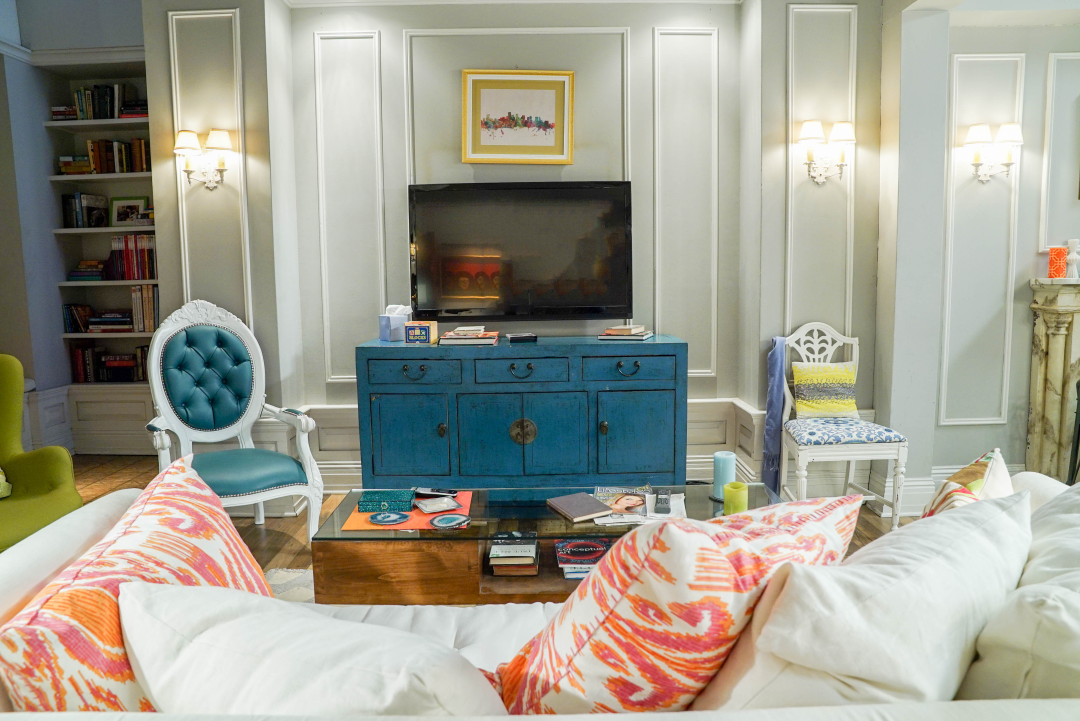 Get the Look: Living Room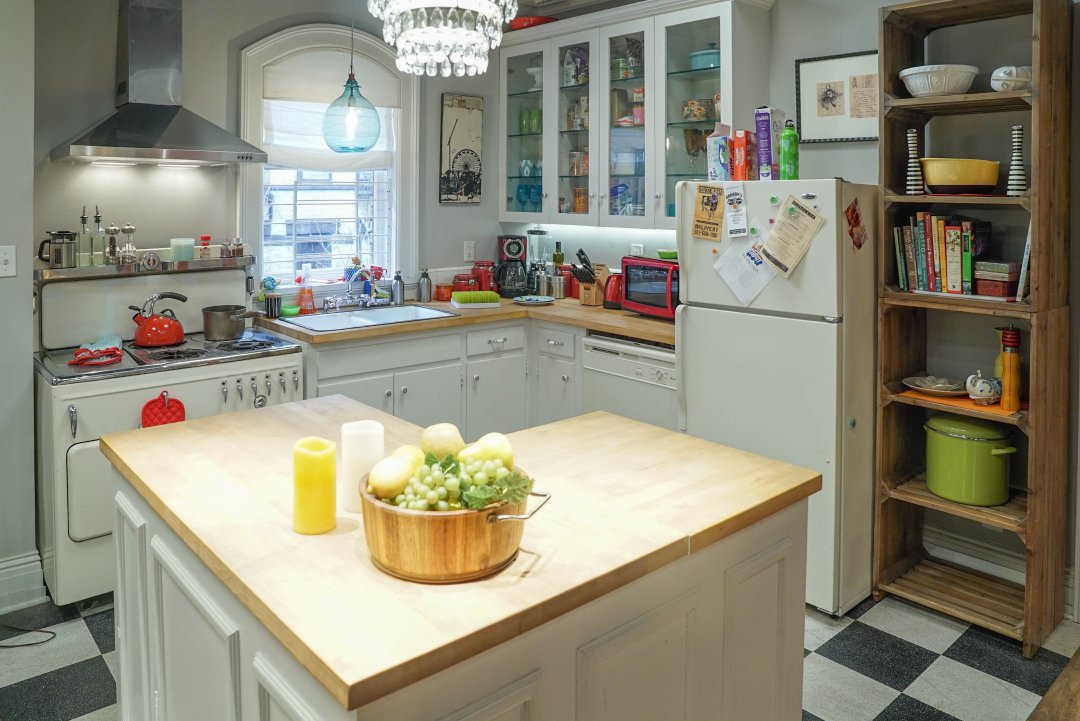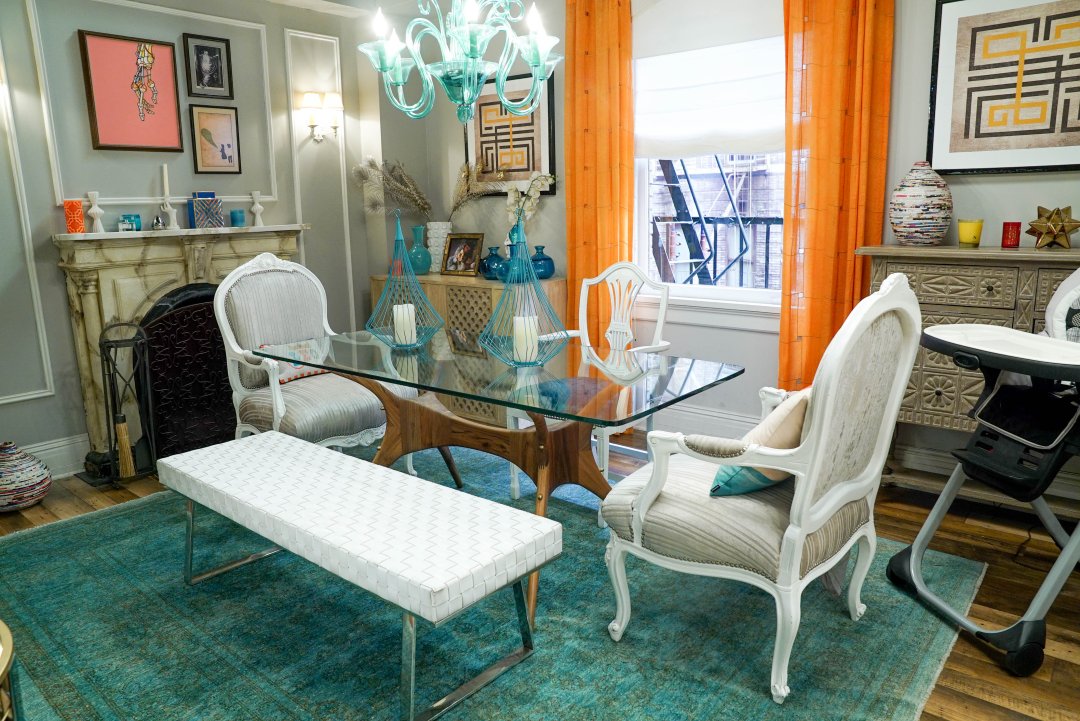 Get the Look: Dining Room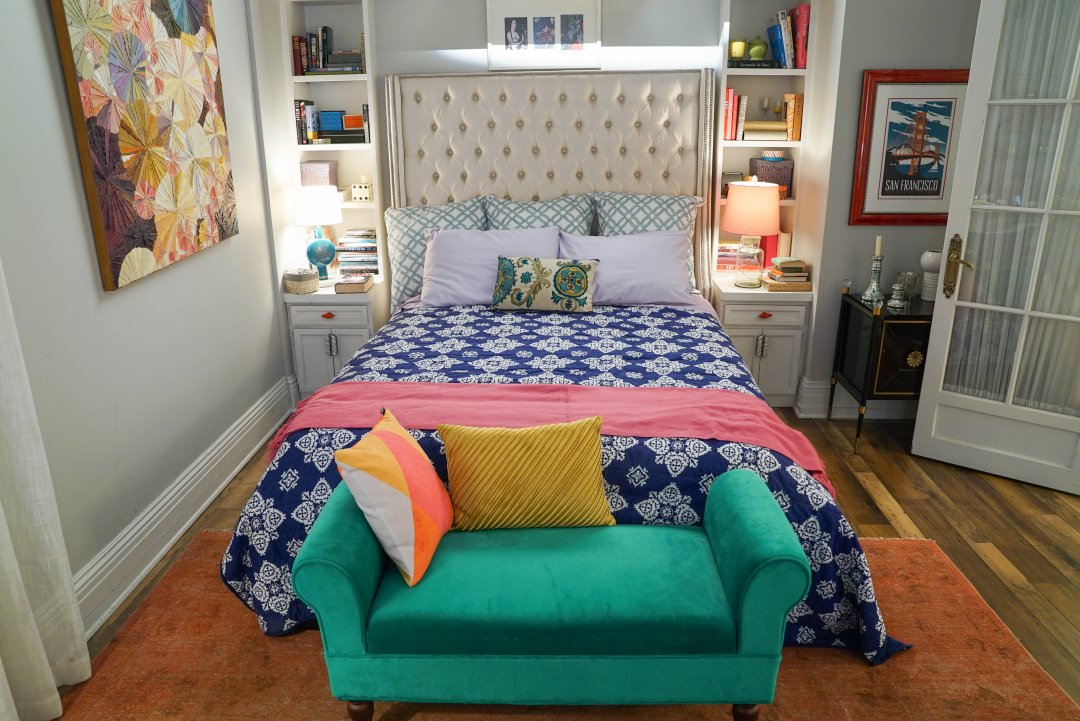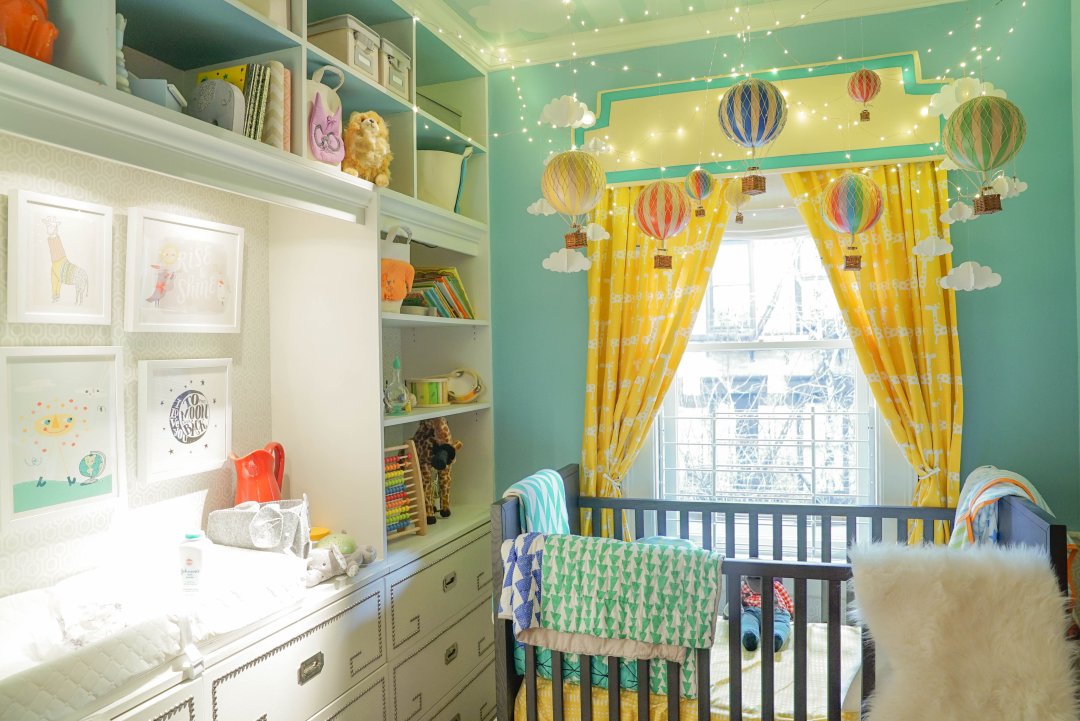 We loved the chance to tour the space and cannot wait to see what Mindy does with all those new rooms. (Candy closet, maybe?) Luckily, Season 5 is now streaming on Hulu. Our prescription: Shop, watch, repeat.
Love Mindy's style? Watch new episodes of The Mindy Project now streaming and catch up on seasons 1-4, only on Hulu.
This post is sponsored advertising content for Hulu.
Thank you for supporting the brands that make Apartment Therapy possible.