This Architect Has a Warning: Embrace the "Missing Middle" Or Get Priced Out Soon
We independently select these products—if you buy from one of our links, we may earn a commission. All prices were accurate at the time of publishing.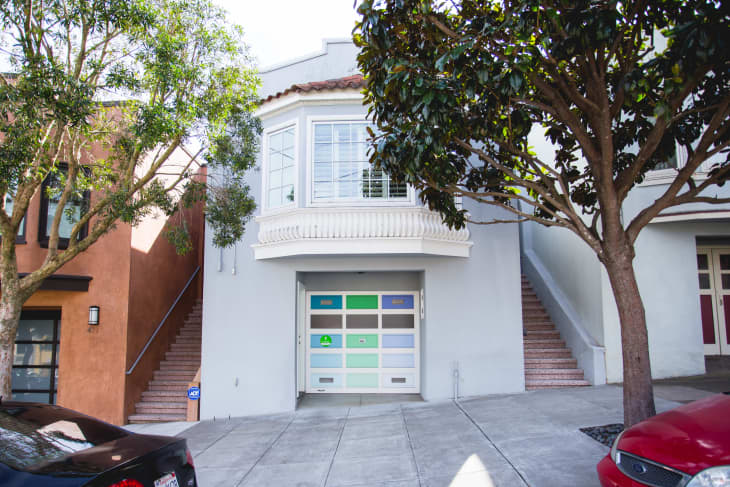 This summer, I took a walking tour of Old Louisville (my neighborhood, just outside the downtown core of Kentucky's largest city) as part of the Congress for the New Urbanism. The tour, led by Daniel Parolek, the founding principal of Opticos Design, was well-attended by urban planners, architects, and enthusiasts like me. As part of the tour, Parolek highlighted a major part of Old Louisville architecture I pretty much took for granted: the way Victorian-era single family mansions stood side-by-side with converted duplexes and triplexes. The only way you could tell them apart was to peek at how many electric meters or mailboxes were on the house.
Follow Topics for more like this
Follow for more stories like this
Parolek refers to this as "Missing Middle" housing. "Middle" refers to the these types of multi-family units are somewhere between a single family house and a big apartment building. They're "missing" because post-1940s, they generally dropped out of urban planning. And Parolek thinks embracing them again might even be a solution to the affordable housing crisis.
I was so excited to hear such a positive outlook on a neighborhood that doesn't get a lot of love from our own city. I wanted to talk to him to get a better sense of exactly what the Missing Middle is and how it might help alleviate a nationwide affordable housing crisis. Here, our conversation:
Dana McMahan: How do you define the "Missing Middle"?
Daniel Parolek: The "missing middle" are house-scale buildings with multiple units. Think duplexes, fourplexes, and bungalow courts. They're not more than 19 units and often have less than that. Typically, they're two to three stories. Historically, in pre-1940s neighborhoods [these were] integrated in the same neighborhood and same block as single family homes. My great grandmother lived in a 600-square-foot duplex two blocks from the Main street of my small town. Everything she needed was within a couple blocks
DM: Why did the Missing Middle go away?
DP: Post-World War II, there was a huge demand for housing as soldiers returned home. So the federal government started to construct freeways to expand housing development out of the city. They developed zoning regulations that separated buildings by housing type, density, and [purpose] (either residential or commercial) for these suburbs. For decades, cities used zoning regulations based on this suburban model.
Because you could live in the suburbs, no one really wanted to live in single family homes in city neighborhoods during the '70s and '80s. So cities up-zoned their historic neighborhoods to allow new multi-family development. But cities got ugly and out-of-scale—you can imagine the typical unattractive 1970s architecture. So the knee-jerk reaction was to downzone back to single family. These changes made Missing Middle-type buildings "non-conforming," meaning they're either really difficult or even not allowed to be built or converted.
DM: Why is the Missing Middle making a comeback?
DP: Now that people are getting pushed out of their neighborhoods due to spiking demand and high cost of living, the issue's coming to a head. Urban planners are [reassessing the current zoning] system. Additionally, a study shows two-thirds of Millennials and a third of Boomers want [walkable living] in their neighborhoods versus having to live downtown. More people want to live car-light or car-free, too.
DM: What are some benefits to the Missing Middle?
DP: Missing Middle-types offer smaller-living choices, which are both environmentally-conscious and more affordable. And when mixed with single-family homes, they add enough population density to support small local businesses within walking distance. People are willing to make the trade-off of a smaller [living space] for proximity to restaurants, shopping, and bars.
A big part of the draw, too—especially in a place like Old Louisville—[is] that these historic buildings deliver a quality that new construction cannot match, think brick, tall ceilings, wood floors, moldings, etc. They're a unique, high-quality living alternative to the generic new apartment buildings going up everywhere.
[Many people] are longing for community, too, to have their neighborhoods do things like block parties. A lot of Missing Middle-types deliver this, even within individual buildings. And since they're more affordable, their residents aren't out of their house 12 hours a day commuting and working [to pay for it.]
DM: Where are Missing Middle homes most needed?
In the last five to six years, [housing] demand has grown [exponentially], and not just in first-tier cities like Seattle, New York, and Chicago, but even in third-tier cities like Louisville, Oklahoma City, San Antonio, and Omaha. These cities, which have great, walkable urban neighborhoods, will see their housing prices become unattainable for a lot of middle-income households in 10 years if they don't respond to this.
I was super excited to see Minneapolis make a city-wide policy change and allow three units on single family-zoned lots after I presented to them. I told them that if they didn't act in the short-term, they would become the next Bay Area.
This interview has been edited for clarity and condensed for length.
More great Real Estate reads: