This House for Sale Is Straight Out of the '90s in the Best Way Possible
We independently select these products—if you buy from one of our links, we may earn a commission. All prices were accurate at the time of publishing.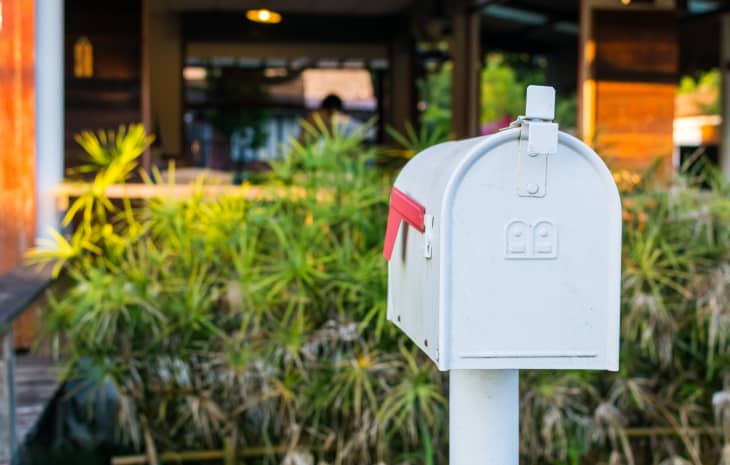 Picture stepping into one of your favorite cartoons from the early 1990s. You'd see bright colors, exaggerated shapes, and patterns that make your eyes go buggy. There's currently a house for sale in Fenton, Missouri, that has all of that '90s cartoon goodness and more — but you'd never guess it when looking at the exterior.
Follow Topics for more like this
Follow for more stories like this
Built around 1960, this Missouri home looks a lot like other farmhouse-style builds with its white clapboard siding, black shutters, and bucket of sunflowers displayed on the front porch. But once you walk through the cherry-red door, you're in for a shock.
"It's giving Rocko's Modern Life, it's giving Ren & Stimpy, The Rugrats," the creator behind the Zillowtastrophes Instagram account said in a recent video. "This place looks more like the set of Friends than the actual set of Friends. If you grew up watching Nickelodeon cartoons like I did, this place might just give you flashbacks … the wonky door and window frames I thought I'd only ever see on TV."
The wall colors range from teal and lime green to purple and orange, and the mosaic tiling done in the kitchen and bathrooms is beyond incredible.
The homeowners even installed custom window and door trims, an exaggerated mosaic fireplace mantel, and quirky wall-to-wall carpeting that all screams CatDog meets As Told By Ginger meets Will & Grace. 
"I wouldn't live there. However, I'd be friends with that person," one person on Instagram commented. Another said, "Should honestly be a local museum for tourism or something." Especially with all that mosaic work — it's museum-quality!
The house is listed for over $520,000 and according to the listing, the property has been "loved and kept in immaculate shape by the sellers for 30 years and every piece in this home has a story behind it." And although it looks like it stepped out of 1996, the homeowners have updated the exterior and upstairs doors and bought new stainless steel appliances.

It turns out time travel is real, and this house is proof.