I Can't Live Without a Paper Planner, and This Is the Only One I'll Ever Buy
We independently select these products—if you buy from one of our links, we may earn a commission. All prices were accurate at the time of publishing.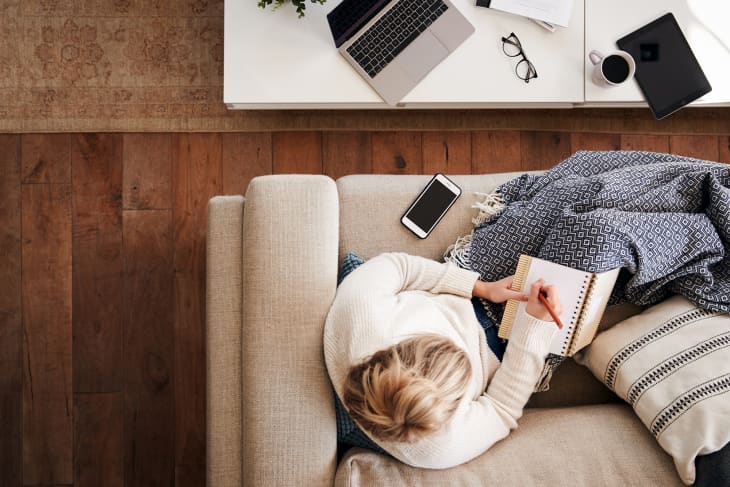 To truly know me is to know that I am a paper planner person through and through. (It's the editor in me!) Outside of work, if you send me a digital calendar invitation, that personally won't suffice. For plans to actually be on the books, I have to write it down. Every plan, every potential plan, every appointment, every birthday, every reminder, and every doodle is in there. But to be able to record everything means that my planner is with me at all times. Yes, I'm that nerdy person and actually feel lost if my planner isn't in my bag, on my desk, or somewhere near me. For me to actually go on vacation means I have to leave it at home. It's really fun watching my friends laugh as I drag it out at brunch as we make our next date.
Follow Topics for more like this
Follow for more stories like this
However, not just any planner will do! (You already know that, though, judging from my weirdness thoroughly depicted above.) I'm a very loyal Moleskine customer and decided a few years ago that their Classic 12-Month Weekly Planner was the one I wanted to use every year. Why do I need the same one, you ask? This planner checks every box I have.
It's incredibly lightweight, slim, and you can truly take it anywhere. Big, clunky planners are no good, as cute as they may be. For a planner to be useful, you've got to be able to toss it in your bag, or it needs to take up as little space as possible. The Moleskine Weekly Planner is a hardcover pick, but that quality doesn't make it rigid at all. It's as soft as hardcover can get, if that makes any sense at all. This one also has a notebook feel, since the left side of the page is a calendar and the right side of the page is lined, free writing space for that week's grocery list, to-dos, or anything else. It keeps me organized yet has plenty of room for jotting random things down.
I also like my planner to be pretty fuss-free in terms of bells and whistles on the page. I know some feel the exact opposite way, but I'm not into stickers, tabs, pockets, or anything that will add time to or literally weigh down my planner experience every day. (IMO, the point of having a planner is to write things down and get out!) If you're familiar with the brand at all, you know that they have a great, simple color selection. I don't want anyone to look at my planner and know it's a planner — design- or color-wise — and this one really looks like it could be anything.
So many friends and family members have said at one point or another that a new planner would be the perfect holiday gift for me. While I'm never one to tell anyone what they can and can't gift me, I always make it a point to say I use the same one every year and enjoy buying it myself. It's a personal favorite way to start a new year — a sleek, fresh notebook and minimalistic, neatly marked pages that I can expect will soon to be full of plans. Happy new year!