My Mortgage Payment Shot Up by 40 Percent — But It Didn't Have To
We
independently
select these products—if you buy from one of our links, we may earn a commission. All prices were accurate at the time of publishing.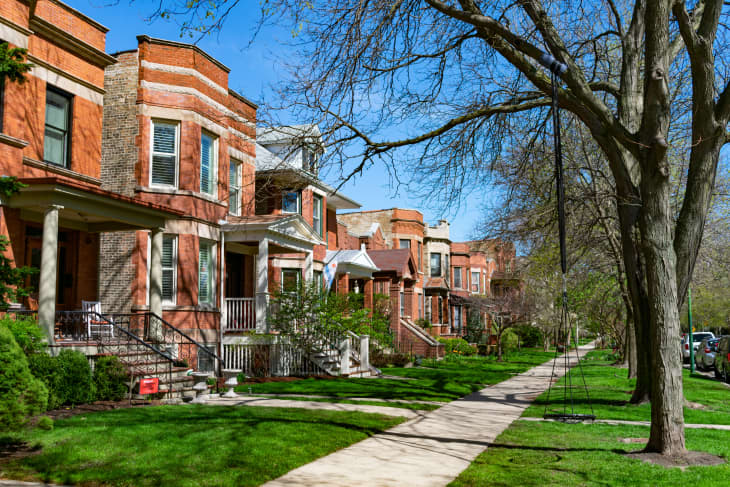 When I bought my first house in 2020, I naively assumed that my mortgage payments, which included contributions to an escrow account, would remain consistent over the 30-year loan period. After all, isn't that one of the benefits of homeownership? For the escrow account, I figured the bank accurately calculated how much I'd need to pay for property taxes and homeowners insurance beforehand, so I wouldn't need to worry about my monthly payments fluctuating. I was wrong. 
My mortgage payment increased by almost 40 percent out of nowhere.
In late 2022, I received a notification from my bank that my mortgage payment would increase by almost 40 percent because there wouldn't be enough money in my escrow account to pay for property taxes. While I knew property taxes had increased in Chicago (where I live) and my apartment building had been reassessed, I didn't think the taxes or the new value of my apartment building had increased to the point where I needed to shell out a few extra hundred dollars per month. 
While I could afford the new bill, I became stressed about how the increased payment would impact other areas of my budget, like groceries, for instance. I wondered what would happen to the people who, like me, thought their mortgage payments would be static over time, but now could no longer afford their mortgage because of the unexpected increase. Additionally, I wondered if my neighbors in the building also received a similar notice. 
So, I researched why the increase occurred and my appeal options. 
Before accepting the 40 percent increase, I wanted to understand exactly why the increase occurred and, depending on the answer, if there would be any way I could appeal the decision or somehow decrease my monthly mortgage payment. 
After researching online and chatting with my neighbors, I learned that the property tax pin number on my apartment building had changed. Consequently, rather than billing my mortgage company in two installments, as normal, the city billed them in one lump sum. Because banks estimate future tax payments based on the number of installments and the amount paid in each installment, the bank assumed that my taxes per installment had essentially doubled; hence the reason they increased my monthly payment.
After calling my bank and explaining the situation, they reperformed an escrow analysis and my mortgage payment went back down. This likely wouldn't have occurred if I didn't initiate the call. 
Here's what to do if this happens to you.
So, if you're a homeowner and receive an increased mortgage bill due to escrow, you have options. Rather than simply accepting the increase, research the situation and talk to neighbors who might be in a similar predicament. It might uncover some new insights as to why the spike occurred. 
If the case is similar to mine, talk to your bank so they can reevaluate the amount you should actually pay per month into escrow. If the increase occurred because the local tax auditor put a higher value on your home than anticipated, you can appeal your assessment with your local tax office or auditor. Following these strategies might save you hundreds or thousands of dollars.