These Are the Most Affordable Beach Towns in 2022
We independently select these products—if you buy from one of our links, we may earn a commission. All prices were accurate at the time of publishing.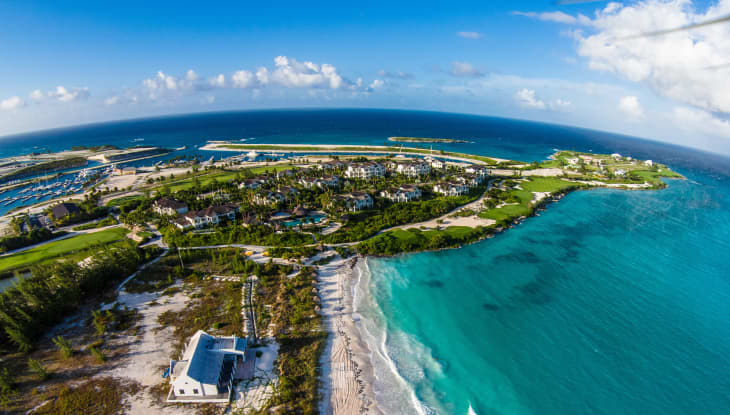 Whether you're looking to leave big city life behind completely or just want a summertime escape by the water, there's nothing like beach town living. Yes, homes by the ocean are generally on the more pricier side of things, but a great way to save money is to buy a place in a less popular town. You'll still get all of the charm and personality, but without the crowds.
Follow Topics for more like this
Follow for more stories like this
To help potential buyers live out their beach town dreams without the price tag, PropertyShark discovered the most affordable beach towns in the U.S. in 2022.
In first place is Port Arthur, Texas, with homes costing around $87, 235. A great location for those who enjoy being at one with nature, Port Arthur has easy access to birding, fishing, state parks, and waterways. There's also a rich cultural heritage of historic sites and museums, including the famous Museum of the Gulf Coast.
Second place goes to Pascagoula, Mississippi. The median price for a home here is $123,981, and there are only around 22,000 residents, making for a close-knit community. The 14-acre Pascagoula Beach Park is a great way to spend your time, offering an array of family-friendly amenities.
Heading back to Texas, Laguna Heights took third place. The local median age is less than 27 and the population has doubled in the past two years, meaning Laguna Heights may be the top option for Millennials and Zoomers looking for a slow pace of life by the water without breaking the bank. With an average property price of $162,718, Laguna Heights sits just 20 miles from the Mexican border and is in close proximity to the picturesque South Padre Island.
With a median house price of $171,687, in fourth place is Gautier, Mississippi, an excellent option for homebuyers looking for an area rich in natural landscapes. Rounding out the top five is Gulfport, Mississippi. The median house price is $183,158, and the town boasts  seven miles of white sand beaches.