This Is the Most Popular '90s Christmas Movie in Your State
We independently select these products—if you buy from one of our links, we may earn a commission. All prices were accurate at the time of publishing.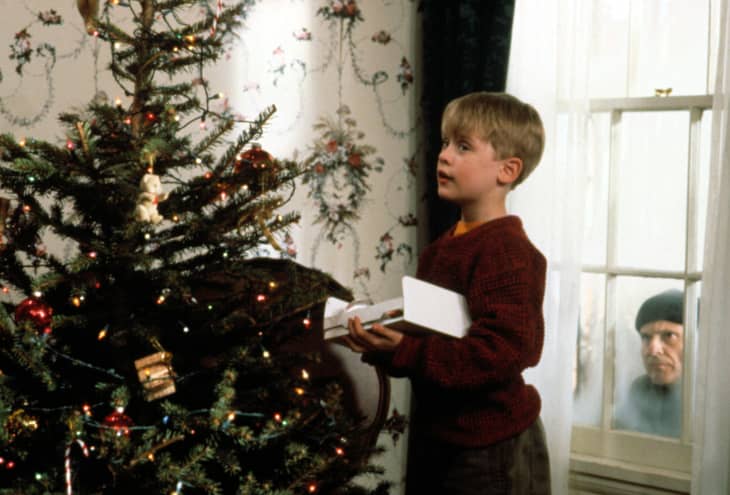 Nothing says "Christmas spirit" like a holiday movie marathon, and some of the best were arguably made almost 30 years ago in the '90s. We were first introduced to Kevin McCallister in 1990, and it was in 1994 that the remake of "Miracle on 34th Street" stole the hearts of many.
Follow Topics for more like this
Follow for more stories like this
Whether you're a holiday movie lover or would rather give them a miss, CenturyLinkQuote has discovered the most popular '90s Christmas movie in each state so you can bring some festive nostalgia into your life this holiday season. To do this, they compiled a list of the 60 most popular '90s Christmas movies based on data from digital media publications. They then found each show's search volume in Semrush and plugged the 13 most searched shows into Google Trends to see which show was googled most by each state in the past 12 months.
Hardly surprising, "Home Alone" takes the top spot for the most popular Christmas movie in the United States, with 14 states googling it most—including Illinois, the state where the film takes place. "Home Alone" is also the highest-grossing movie on the list, earning $476 million worldwide. Superfans of the movie were also able to rent out the OG McCallister house earlier this month, thanks to Airbnb.
Next on the list is 1996's "Jingle All the Way", proving to be the most-loved Christmas movie in nine different states: Connecticut, Delaware, Maine, Minnesota, Mississippi, North Carolina, North Dakota, Oklahoma, and Washington. In third place is "The Santa Clause", which was released in 1994 and stars Tim Allen, who ends up having to become the new St. Nicholas.
Next on the list is "The Nightmare Before Christmas", Tim Burton's 1993 cult classic. To be honest, I'm not sure whether it counts as a Christmas movie (I'm definitely leaning more towards Halloween), but it's a festive favorite in six states.
Other popular Christmas movies include "Jack Frost", "A Christmas Carol", and "Home Alone 2: Lost in New York".