This Was the Most Popular State to Move to in 2020, According to One Report
We
independently
select these products—if you buy from one of our links, we may earn a commission. All prices were accurate at the time of publishing.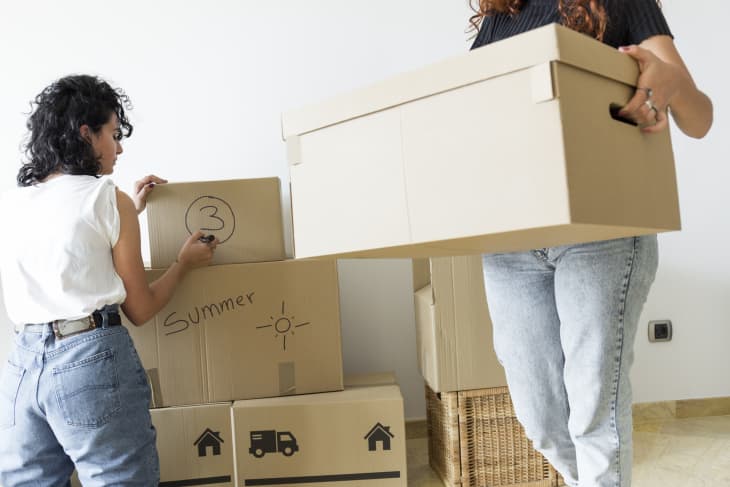 With more jobs becoming temporarily (and in some cases permanently) remote as a result of the COVID-19 pandemic, it seems plenty of people were inspired to move away from their cities and towns in search of a new home base. But one state welcomed more new residents in 2020 than any other, according to data compiled by U-Haul, and the result might surprise you.
The moving equipment rental company recently released its 2020 Migration Trends report, ranking all 50 states in terms of migration growth based on the "net gain of one-way U-Haul trucks entering a state versus leaving that state in a calendar year," per the report. Of the more than two million U-Haul vehicle transactions that occurred in 2020, it seems the most one-way trips ended in Tennessee, seemingly indicating that more people are calling the state home these days.
In 2020 alone, Tennessee saw a 12 percent jump in arrivals of U-Haul vehicles, with arrivals accounting for 50.6 percent of all one-way U-Haul traffic in the southeastern state. This increase distinguished Tennessee as the top destination for domestic movers, beating out Texas and Florida, the states that previously held the top two spots between 2016 and 2019.
It seems Tennessee has been a popular location for a while, but the pandemic accelerated people's plans to move and officially call it home. "I'm seeing a lot of people from California move (to Tennessee) because they're attracted to our lifestyle," said Jeff Porter, president of U-Haul's  Nashville hub. "Tennessee has no income tax and is very business-friendly. There are plenty of jobs. People and companies are taking note. Places like Nashville, Murfreesboro and Clarksville are attracting tons of new residents. Nashville is ever-growing, and even the era of COVID-19 isn't slowing that. We were seeing movement before the virus hit, but I think the situation has pushed a lot more people away from the West Coast to our state."
"The best thing about Tennessee is the southern hospitality. People are decent to one another," said Clay McQuade, president of U-Haul in Knoxville. "Tourism is a big draw in this region, mostly for the Great Smoky Mountains. There's plenty to do outdoors."
Tennessee isn't the only state to see migration growth amid the pandemic. The report notes that Ohio, Arizona, Colorado, Missouri, Nevada, North Carolina, and Georgia all round out U-Haul's top 10 states for 2020 growth, seeming to indicate that some are flocking from coastal cities for roomier pastures in the Southwest, Midwest, and Rocky Mountain regions. Though of course it's worth noting that these numbers don't indicate much by way of population or economic growth, they do seem to shed light on locations that are attracting new residents.