This Is the Dog Breed That Americans Love to Spoil the Most
We
independently
select these products—if you buy from one of our links, we may earn a commission. All prices were accurate at the time of publishing.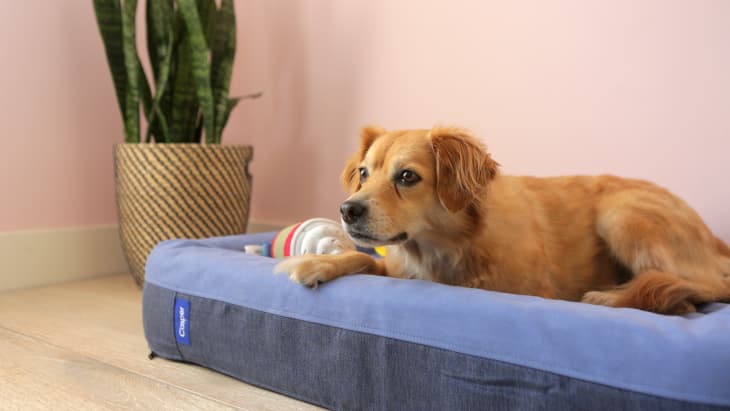 A lot of dogs get spoiled silly by their owners, but did you know certain dog breeds get spoiled more than others?
Bark, the company behind monthly subscription services like BarkBox and Super Chewer, has taken a look at 10 years of customer data, and found that the most pampered pooch is the American Staffordshire Terrier.
No explanation was given as to why American Staffordshire Terriers are more spoiled by their fur parents than others, but we can think of a few reasons. The breed is smart, loyal, and trustworthy. And, despite their muscular frame, the dogs are gentle and affectionate, making them a good family pet — and one you'd love to pamper.
Here's the complete list of most spoiled dog breed in the U.S.:
American Staffordshire Terriers
German Shorthaired Pointers
Bernese Mountain dogs
Labrador Retrievers
Catahoula Leopard dogs
English Bulldogs
Boston Terriers
Pembroke Welsh Corgis
Great Danes
Belgian Shepherd Dogs
The report also shared other interesting dog data, including the most popular breeds by state. Labrador Retrievers took the number one spot, followed by Pit Bulls. Utah was the only state that did not have the two breeds as their favorite, but rather, it was the Doodle. 
Over in Alaska, the Alaskan Husky failed to nab top honors, placing only runner-up to the Labrador.
As for popular names, the United States favored one name in particular. "When we analyze the names of dogs by state, the data is surprisingly homogenous," the report said. "Regardless of region or political leaning, we have commonality in what we name our pups as Americans, and the most popular name is Luna."