These Are The Most Stressed Cities and States In America, According to 4 Million Tweets
We
independently
select these products—if you buy from one of our links, we may earn a commission. All prices were accurate at the time of publishing.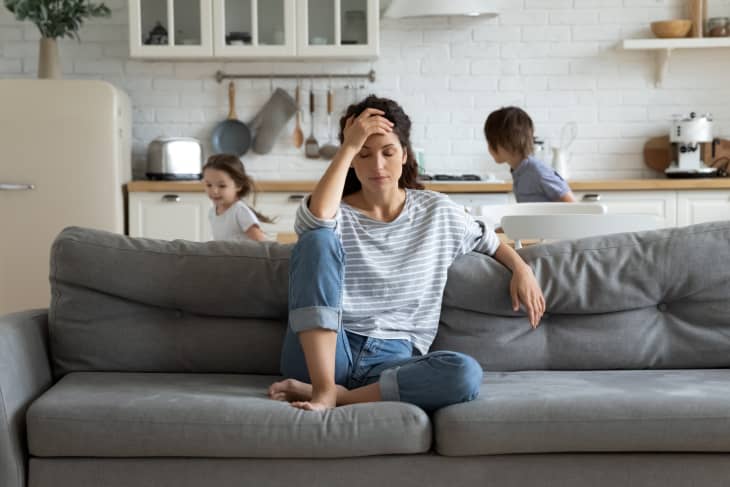 Daily life just doesn't seem to be getting any less stressful. According to findings from the online health portal PlushCare, Americans are stressed across the board — but only a handful of states and cities are more stressed out than others.
Hawaii is the most stressed state out of the entire U.S. After analyzing four million geotagged tweets from 340 major U.S. cities and using a stress detection tool developed at Wolverhampton University to calculate the percentage of stressed tweets overall, Hawaii had the highest stress level at 45.31 percent. PlushCare believes that the massive tourism industry may be to blame for locals' upset.
The least stressed state is South Carolina with only 36.99 percent of stress tweets.
PlushCare then analyzed tweets in a variety of different categories including money, relationships, news, education, social media, and careers — Hawaii also ranked highest in the relationship category. And Montana ranked highest in both the money and education categories.
Oakland, California is the most-stressed city overall, whereas Santa Clarita is the most-stressed city in any category with a 63.45 percent rating in the social media category. In fact, western states and cities are overall the most stressed with Oregon, Nevada, and Utah all ranking super-high on the stress meter, followed by California, Washington, and Arizona.
But Jersey City ranked as the most stressed city regarding education, and New Hampshire locals are by far the most stressed about careers. 
You can read the full report on PlushCare's website and see where your state and city rank on the stress meter. Breathe in, breathe out, and carry on.