NASA Is Getting Ready to Test a New All-Electric Plane
We
independently
select these products—if you buy from one of our links, we may earn a commission. All prices were accurate at the time of publishing.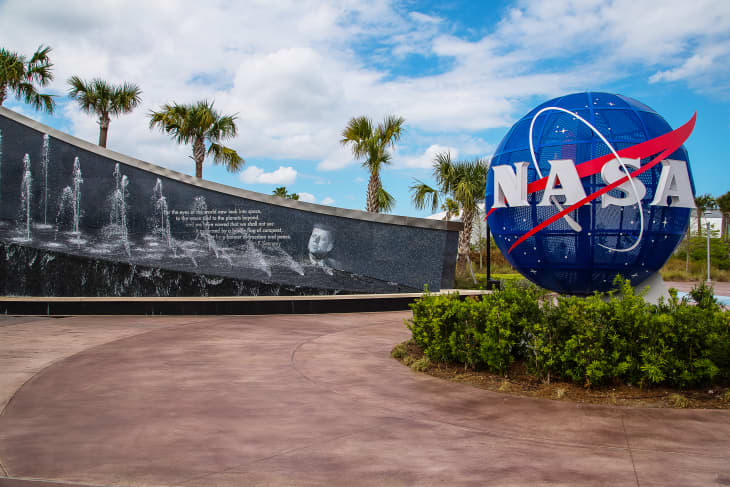 Coming to the skies this fall is a brand new vehicle that could change the future of aviation forever. NASA is preparing to test an all-electric airplane which, if all goes according to plan, could point to a cleaner, cheaper, and quieter future in the air travel industry.
The X-57 plane has been designed to run solely on electric batteries and is modeled after the four-seater plane constructed by the Italian corporation Tecnam to give NASA, which will allow NASA to accurately compare the X-57 to a very similar fuel-powered model. All information NASA acquires from its test flights will be shared with the larger aviation industry so that commercial electric planes can come to fruition sooner than later.
The X-57 is also lighter weight than traditional planes, meaning it can use less power on the same routes as traditional fuel-powered planes. And because it's all-electric, the X-57 is much quieter, too.
NASA put aside $3.7 billion of its $22 billion budget to focus on earth-bound issues, with a large portion of that budget going to research electric vehicles. Fuel-powered aircraft are the fastest-growing source of greenhouse gas pollution in the U.S., according to Inhabitat, and the aviation industry can be blamed for up to 10% of all U.S. greenhouse gas emissions. 
And NASA, and other companies and private parties, realize that time is of the essence to develop electric aircraft to bring change to the aviation industry.
"The more than 100 companies working on building and flying electric aircraft operate mostly in secrecy, especially with regard to their problems and lessons learned," Marty Bradley, sustainable aviation consultant at the University of Southern California, told The Daily Beast. "NASA has shared ground test successes and failures freely with the industry and has helped everyone by sharing their lessons openly at conferences and by publishing their data."
Hopefully, all flight tests will go well and electric aircraft being the norm is one step closer to becoming a reality.