Nate Berkus' Vintage Reading Lights Actually Drape Over His Sofa, and More of These Need to Exist
We
independently
select these products—if you buy from one of our links, we may earn a commission. All prices were accurate at the time of publishing.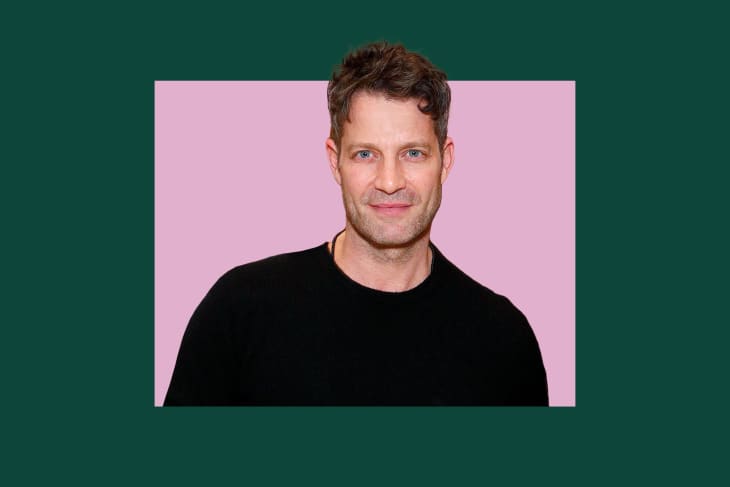 'Tis the season to hunker down and crack open a good book. And if you're on the hunt to make your reading spot absolutely perfect, then Nate Berkus has a lighting suggestion to be on the hunt for. In a recent Instagram video, Berkus shows off his "all-time favorite" vintage Italian reading lights that are designed to drape over the arms or back of your couch or reading chair.
"Perfect spot to sit down with a #NatesReads if you ask me," Berkus captioned his November 30 Instagram post.
"One of my all-time favorite things in this entire house are these vintage Italian lights," Berkus said in the video. "They are made out of leather and brass, and basically, they have a little switch and there's a weight on both ends so you can throw them over the arm of anything and you can adjust [the shades] to read, or, you can just turn it off."
They provide perfectly angled reading light coming from just over your shoulder to illuminate the page without you having to fiddle with a clip-on booklight or hold your book closer to the lamp to see the text. Genius.
But unfortunately for everyone else, these lamps are incredibly rare and seemingly aren't being reproduced by any modern retailers. So if you see a similar reading lamp at your local antique shop or secondhand store, grab it quickly.
Or, as one commenter wrote, "Nate, these are everything! Is there any way you can have them made to sell? Just perfect!" Maybe these lamps can be worked into the next Living Spaces collaboration…? Just a suggestion!