There's a Genius Way to Binge Watch Netflix with Your Friends While Social Distancing
We independently select these products—if you buy from one of our links, we may earn a commission. All prices were accurate at the time of publishing.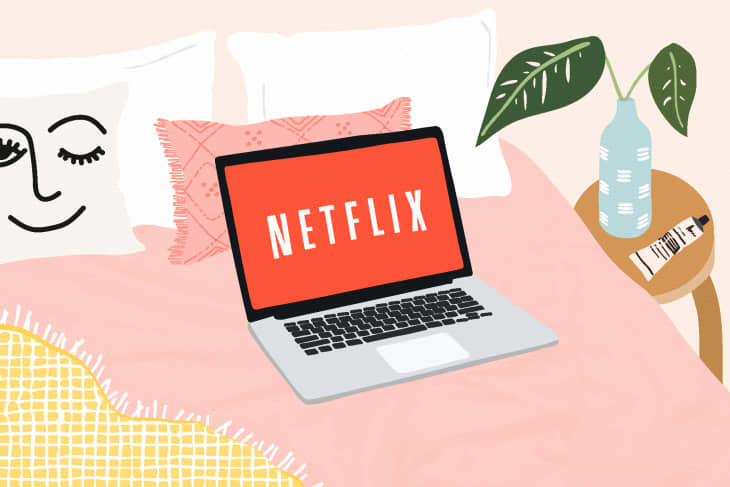 Even though right now the safest thing for Americans is to remain quarantined in their homes to hopefully help slow the spread of the novel coronavirus COVID-19—with the Centers for Disease Control and Prevention recommending that large events of more than 10 people be cancelled or postponed—it can be easy to feel disconnected or lonely, especially given that there's no particular end in sight for a return to normalcy.
So you've been spending plenty of time bingeing your favorite TV shows on Netflix or having movie marathons as a way to stay entertained and, frankly, sane right now. But remaining isolated from your loved ones and the outside world can be tough on the spirit, so there's a genius way to stay connected: Netflix Party.
It's a Google Chrome extension that lets you sync up your Netflix account with other users, so you can stream a movie or TV show at the exact same time. By downloading the add-on feature and linking it to your account, you'll be able to feel like you're having a viewing party alongside family and friends—a small but valuable slice of comfort in these turbulent times, for sure.
One user starts the "party" and selects a show or movie—you can invite your friends by sending them the URL link once they've also downloaded the extension from Chrome. And don't worry, it's private, so you won't have any random party crashers to worry about.
There's also a group chat feature, which allows you to chat with your pals as you're watching along. So you won't have to worry about blowing up the group text—it's all right there on your screen.
It's free to join as long as you have access to both Google Chrome, which is also free, and a Netflix account, which range from $8.99 per month for the basic plan to $15.99 a month for the premium plan, which gives you access to playback on four different screens at one time, along with ultra HD content.
What better time than now to binge old classics or find new favorites, all while being virtually surrounded by your friends or family? Grab the popcorn and tell your pals it's time to party.