The One Thing You Should Never Part With, According to a Home Builder
We independently select these products—if you buy from one of our links, we may earn a commission. All prices were accurate at the time of publishing.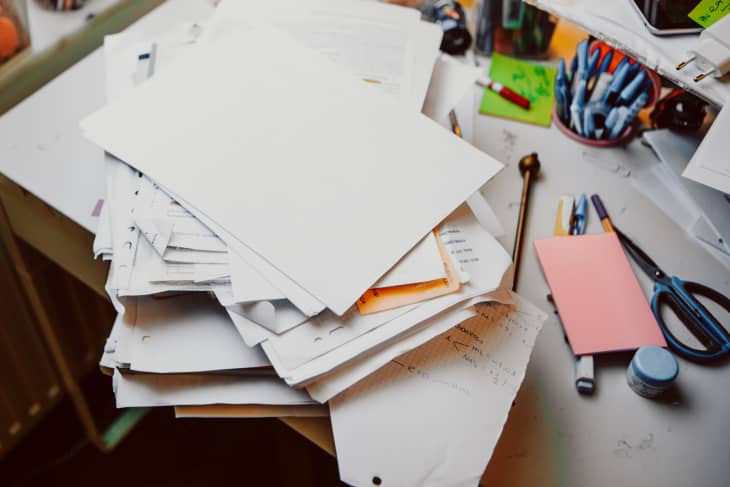 Building a home is an endeavor that requires careful planning, attention to detail, and adherence to regulations. But amidst the excitement of designing and decorating a new space, homeowners often overlook a crucial element that serves as the foundation of their dreams: documentation. To find out what every homeowner should keep safe under lock and key, I sat down with a few experienced home builders who shared their answers for what you should always keep — and one clever way for keeping track of things without becoming buried under piles of paperwork.
As any buyer or builder knows, permits are a gateway to a seamless and compliant construction process. They are official documents granted by local building authorities that allow homeowners to carry out renovations, remodels, or build new structures. They symbolize legal authorization, safety standards, and protection for homeowners, and thus, permits are the single most important document you should never part with, according to builders that Apartment Therapy spoke to. 
"You'll want to get a printout of all the approved change orders and, if applicable, HOA documents the builder submitted on your behalf," explains Ben Neely, the president of Riverbend Homes outside of Austin, Texas. "This can include anything like the septic design to the approved fence location. Things like this come up in disputes and in the future when you sell your home."
As Neely points out, constructing or modifying a home without proper permits can lead to costly consequences. If authorities discover unauthorized construction, homeowners may face penalties, fines, or even forced demolition. These repercussions can considerably inflate the overall budget and disrupt the timeline of a project. 
Additionally, undocumented home improvements can become obstacles during the resale process. Prospective buyers, real estate agents, and home inspectors often require proof of permits for renovations or additions. A lack of documentation raises red flags and may negatively impact the value and marketability of a property. Having permits readily available establishes transparency and boosts the credibility of any home improvement project.
Neely also recommends keeping your irrigation plan on hand. "This will save you a ton of headaches in the future," he says. "If you use a licensed irrigation installer, they will have a drawing of your irrigation system. This is something you'll be able to consult for any future projects that require digging around the house."
And as for tangible items, don't toss that extra paint or flooring once your renovations are complete. Neely's company puts excess paint into smaller, airtight containers for homeowners to make easy touch-ups, and recommends keeping extra flooring on hand if you ever deal with a leak or water damage. "You'll be thankful that you kept extras of your material if it does happen to make the repairs easier," he adds.
When it comes to paper documents, though, don't feel like you need to stuff a file cabinet to the brim. New technology has made it easier than ever to digitize these documents, safeguarding them from loss, damage, or misplacement.
Scott DeVore, a real estate developer based in Jacksonville, Florida, recommends Digs.com, a collaborative platform for builders and homeowners to quickly retain and access their documents.
"In the past, homeowners had to directly approach the archives division at the local building department to retrieve such documents if they weren't provided by the [general contractor]," explains DeVore. DeVore adds that Digs.com can also be used for uploading and storing warranty documents for major systems (think: roof, HVAC, water heater, pool equipment, etc.).
As you embark on your journey of turning a house into a dream home, never underestimate the power of being a packrat — at least in the cloud.