Dabney's Bare Backyard Goes From Lifeless to Next Level
Previously I wrote about my bare backyard when it was a wasteland of dog poop, weeds and sorrow. Today I'm showing you my new and improved outdoor space, which is now a low maintenance dream.
Two thirds of the new backyard is covered with an expansive composite deck. The other section is a rectangular area of gravel with a firepit: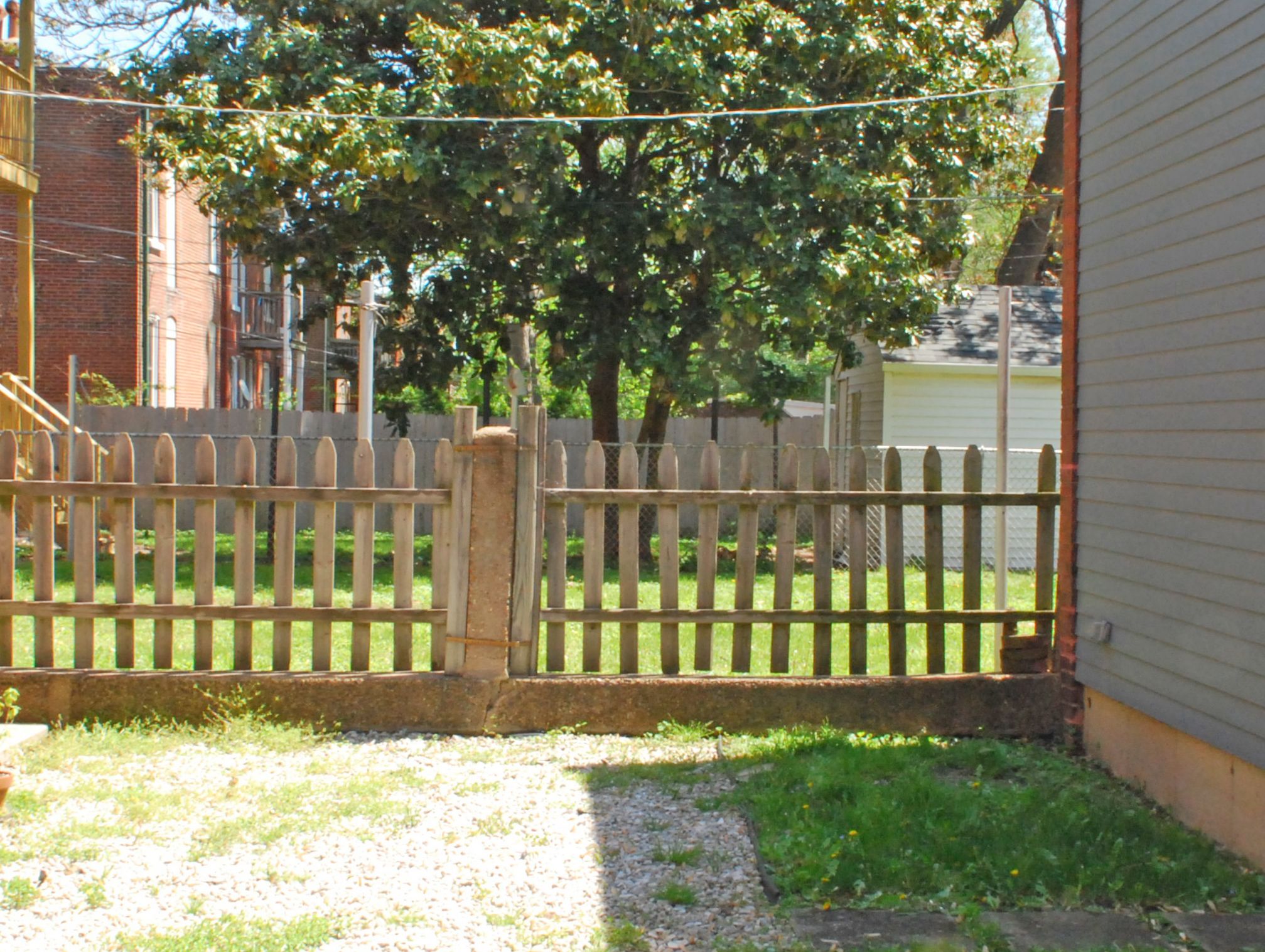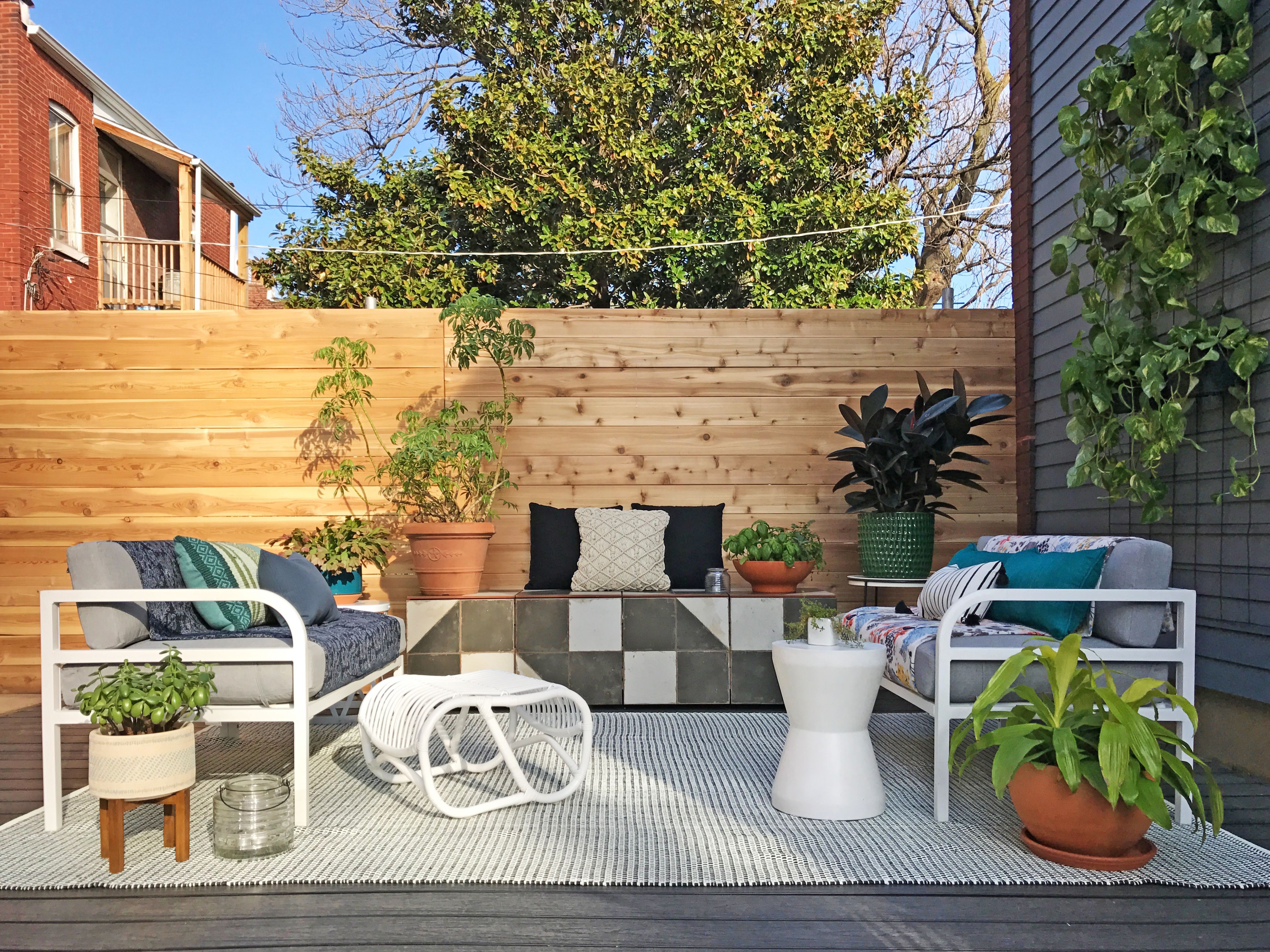 Composite Deck: Probably the most ground-breaking — yet largely unsung — feature of the new and improved backyard is the new platform deck. In lieu of weeds with a side of gravel, I have a fully functioning flat surface for furniture and such. This also means I can walk around barefoot out there without killing my feet on sharp rocks or mistakenly stepping in dog poop. It's the little things.
Horizontal Slat Fence: Instead of the crumbling disaster that was more a bunch of vertical sticks than "fence", I now have a solid six-foot privacy fence that cocoons me nicely in the corner. It also shields me from longingly watching the neighbor kids frolic happily in their new above ground pool, while I'm sweating next door this summer.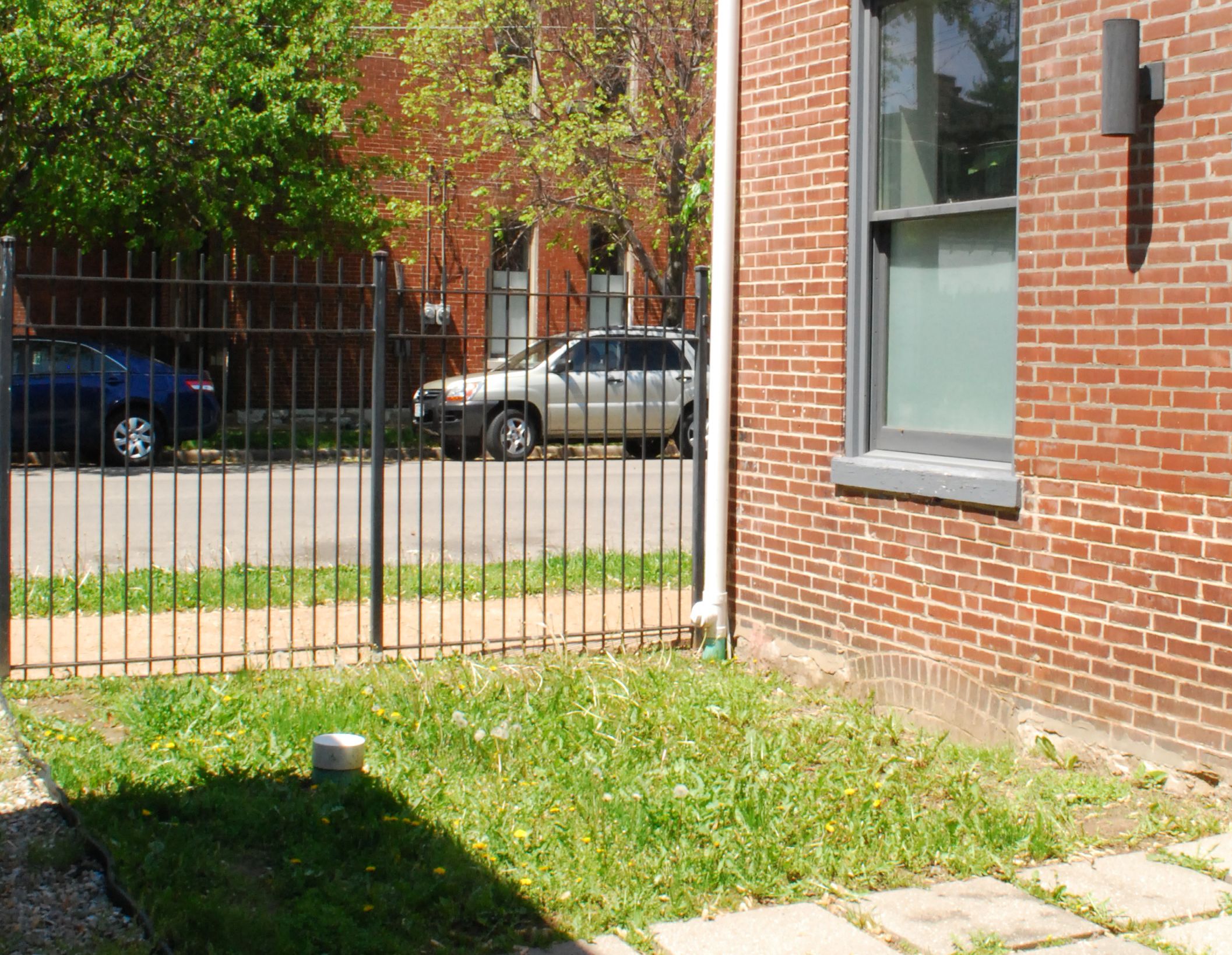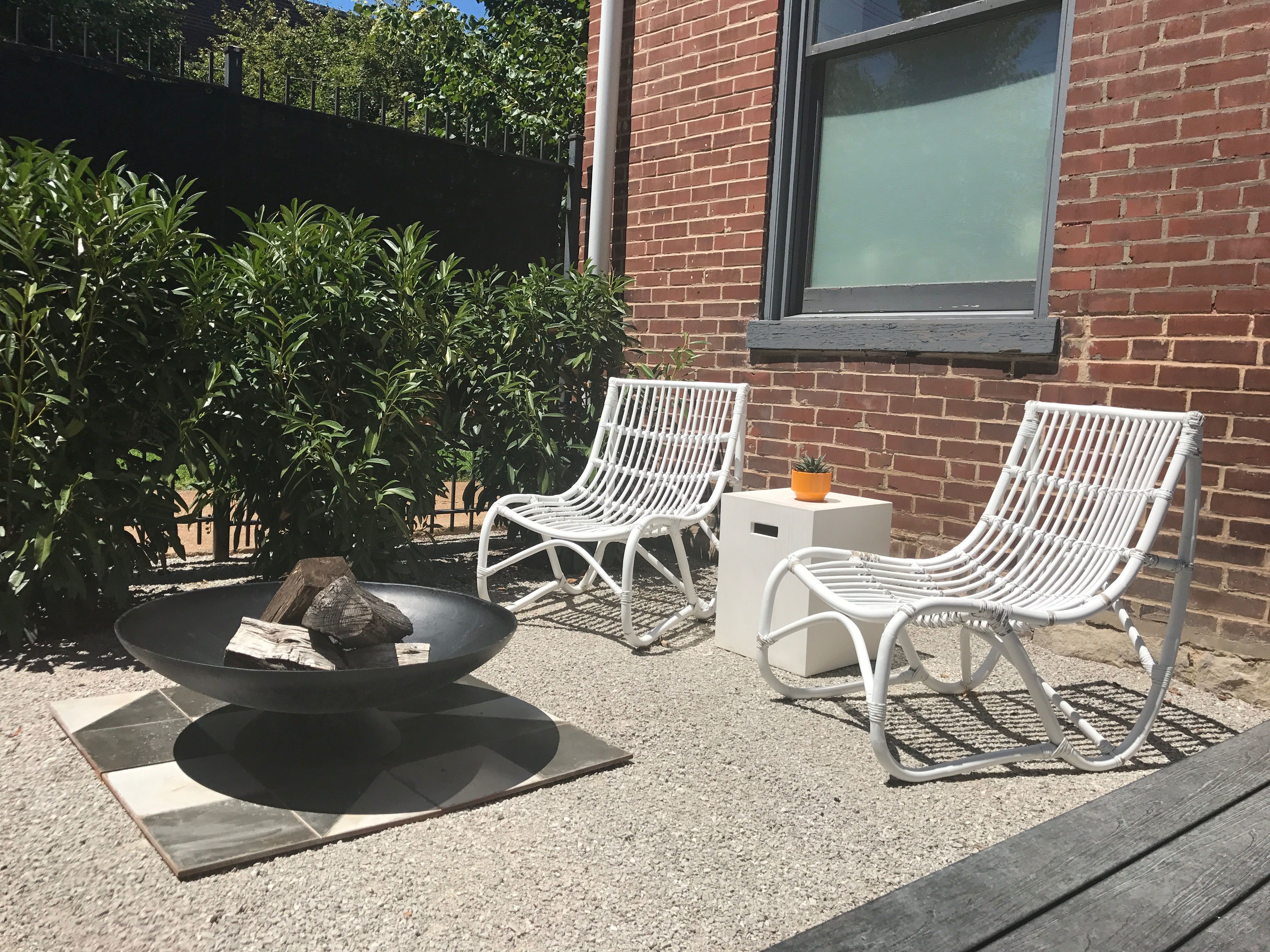 Improved Ground Cover: Instead of the large jagged stones there before, I now have a smooth expanse of gravel. I technically chose screening (crushed limestone), as even pea gravel is sometimes hard to walk on. Did I mention there are no weeds? And no sewer pipe eyesore sticking up through those weeds? I cut that thing down so it hides under the firepit, just below the gravel. As an added bonus, Grim the dog has decided he will no longer go to the bathroom out there. Apparently it's too fancy for him to sully.
Privacy on Both Sides: I mentioned the new horizontal fence on the other side, but I also installed a row of hedges for the sidewalk side, which already makes a huge difference. They are Schipka Laurels if anyone is interested, and they'll grow denser over the years. (The fabric fence cover is just there temporarily until the hedges are large and established enough to provide adequate screening.)
Plants Galore: Even though I got rid of all the grass, I'm not a total monster. I just swapped it out for more manageable potted plants and privacy hedges. This includes a super duper budget vertical garden I hung on my garage wall, which makes a huge statement and really adds life to an otherwise basic space.
And here it is at night, all aglow with string lights:
And there it is, my new backyard. I've truly enjoyed hanging out back there so far, and couldn't be happier!
Apartment Therapy supports our readers with carefully chosen product recommendations to improve life at home. You support us through our independently chosen links, many of which earn us a commission.