Why the New Psychological Thriller "Nice Girls" Is One of My Favorite Reads of 2021
We
independently
select these products—if you buy from one of our links, we may earn a commission. All prices were accurate at the time of publishing.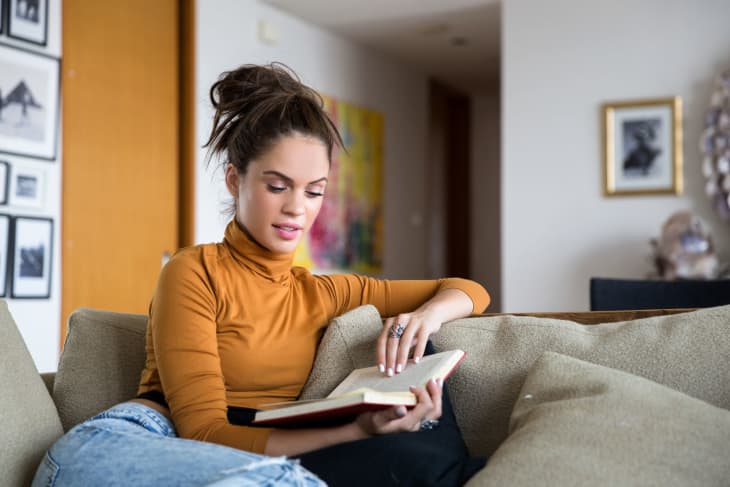 It was the cover of "Nice Girls" that grabbed me; the glowing pink title against the backdrop of a chilly wooded scene. From it, you can almost hear an owl hoot overhead, see the moonlight slice through the trees, hear the crunch of the forested ground below as you creep closer to the aged cabin and its lit window, desperate to find out what's hidden inside. It's a fitting scene for what's about to unfold, almost like author Catherine Dang is giving readers a peek into the heart of the story — that, despite the title, there are no nice girls to be found in her debut.
Unlikable female characters — an obnoxious classification given that unlikeable male characters are never categorized as such — have cropped up over the last decade; women who drink too much, make the wrong choices, comfortably say no, and push against expectations. They're found in the works of Gillian Flynn's "Gone Girl," Susie Yang's "White Ivy," Layne Fargo's "They Never Learn," and Paula Hawkins' "The Girl on the Train." And while any unlikeable character can be frustrating, they're also refreshing. By including the grittier, sometimes shameful parts of a person, authors give room for deeper, present themes that, when blended with the who-done-it, create a more moving story. And that's what Dang has done here.
In "Nice Girls," from the outside, Liberty Lake, Minnesota, looks like any other Midwestern city. But for "Ivy League Mary" who left three years ago without looking back, it harbors her former self, someone she'd hoped to leave behind for good when she got her acceptance to Cornell. But her sudden expulsion brings her face to face with her past.

When she returns home to sort through the aftermath, she's met with the sudden disappearance of her former best friend and rising social media star, Olivia Willand. Even more unnerving is that nineteen-year-old DeMaria Jackson has also disappeared, but no one seems to want to connect the two cases. Frustrated by the community's dismissal of the two girls' similarities, and intent on avoiding her present situation, Mary sets off to find out what really happened. After all, she knows better than anyone that the person Olivia showcased on social media isn't at all the person she really was.
"Nice Girls" balances the mystery of Mary's expulsion, Olivia and DeMaria's disappearances, and Mary's re-immersion into the city she so badly wanted to escape in her youth. Dang holds an expert grip on each angle, which allows the more timely themes of the novel to materialize: racism, prejudice, and misogyny. How the police and community handled the missing person's case of DeMaria versus. Olivia's is the most obvious, but these haunting themes also emerge in other characters in town, too. Each has a secret they're hiding from the investigation, and since Mary has nothing to lose after Cornell, she's got plenty of time to obsess over revealing them.
Mary is unlikeable yet relatable, judgmental yet unafraid of what might happen should she bring those judgments to light, no matter how much truth they hold. Her journey will resonate with anyone who has experienced the discomfort of returning to your old stomping grounds, whether it is a small town or a big city. And in order for Mary to uncover the darker side of her home, she has to confront that discomfort and learn to accept her former self and the people who knew that version of her. The mystery of how she's going to do that is as equally enamoring as the vanishings.