You'll Never See a Nudist Without a Towel (and Six Other Tips from a Meticulously Clean Woman Who Lives at a Nudist Resort)
We
independently
select these products—if you buy from one of our links, we may earn a commission. All prices were accurate at the time of publishing.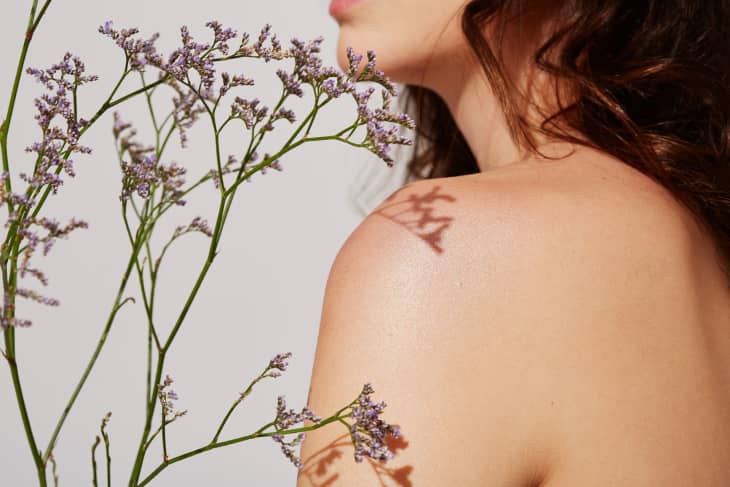 It's easy to imagine that a nudist might be more than a little bit stressed about all those naked butts sitting on their sofa when fellow nudists come over for lunch. But that's not the case, according to Carolyn Hawkins, who has spent the last 39 years living the au naturel lifestyle at Cypress Cove, a nudist resort in Kissimmee, Florida.
Turns out, towels are the BYO must-have of the nude lifestyle.
"You know the American Express ad 'don't leave home without it?'" says Hawkins, who is also director of club relations at the American Association for Nude Recreation and, yes, wears clothes when she's at the office. "If you're at a nude resort, everyone carries a towel everywhere they go."
Still, we had to wonder what cleaning tips this particular nudist has up her proverbial sleeve. Here are five ways she keeps her home sparkly.
All hail antibacterial spray
"I have antibacterial in every single room of my house and sometimes keep two or three spray bottles on hand," Hawkins says. "I'm constantly spraying things down, from my countertops to my windowsills and I always spray down my shower after I've stepped out to get it back to as clean as possible."
Bleach is used for more than clothes
"I keep a spray bottle with bleach and water next to all of my sinks to keep germs and bacteria away," she says. "I'm the one who's always spraying down my appliances, toilets and other surfaces."
Towels—and sheets—get mega-scrubbed
"I have towels on every chair, sofa or sitting surface in the house so when it comes time to wash them I'm going to clean them thoroughly," she says. "I always use bleach, borax and hot water when I wash my towels and sheets. The borax isn't as fresh-smelling as Tide, but it helps sanitize these items and I'm really focused on doing everything I can to  get rid of germs."
Antibacterial wipes are everywhere
"I use Lysol wipes constantly," she says. "I use them in my kitchen every single day and buy them two to three at a time. I use them in my bathroom sink and as soon as I'm done with dinner, I wipe down the entire kitchen. It's the last thing I do every night."
Hand sanitizer greets every guest at the door
"As a rule, most nudists are very meticulous," she says. "Still, we all wash our hands and use hand sanitizer constantly."