This Spider Web Art Installation in NYC Is Going Viral on TikTok
We independently select these products—if you buy from one of our links, we may earn a commission. All prices were accurate at the time of publishing.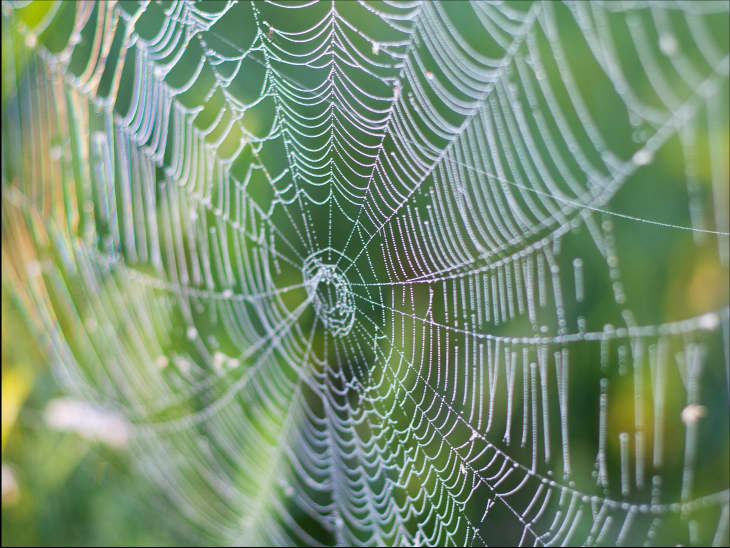 If you're looking for something fun to do in New York City from now until April 17, then you should definitely check out Tomás Saraceno: Particular Matter(s), a brand new show at The Shed. Within the installation, Saraceno created a 95-foot-diameter sensory installation that fills The Shed's entire McCourt space, dubbed "Free the Air: How to hear the universe in a spider/web," which has already gone viral on TikTok.
Follow Topics for more like this
Follow for more stories like this
"Free the Air," installed in a globe within The Shed, invites visitors to "perceive a concert of vibrations derived from the movement of particles through the air and [witness] how spiders relay information through vibratory mechanisms," The Shed's website reads.
The installation is two levels tall with the upper level consisting of a floating web-like floor suspended 40 feet above the ground, on which you can hear and feel the vibrations of the web moving beneath you. 
At first, you're drenched with false sunlight within the white void and fog. But then, all goes dark and you're treated to a light show and vibrations..
The lower level is a similar web-like floor about 12 feet above the ground with a wheelchair-accessible platform. While on the webbing, "the body becomes an ear, perceptive to the net reverberating beneath it and to the rhythms of other species," according to The Shed.
"Free the Air" and Saraceno's gallery exhibition both address concepts of environmental justice and racism and discusses alternative ways to engage with Earth's atmosphere to better understand our world and the species within it. 
"At the heart of Tomás Saraceno's work is a new way of inhabiting and experiencing the world, one that centers on an ecologically post-fossil fuels future," Emma Enderby, The Shed's curator-at-large, told DesignBoom. "Tomás presents the necessity to reevaluate how we perceive and operate in the world and what to expect from it, which he achieves through interconnected, non-hierarchical collaborations across the human and nonhuman. the air and the particles that define it, spiders and their webs, and our visitors are all protagonists in Particular Matter(s) at The Shed."
"Particular Matter(s)" will be on display at The Shed until April 17, so grab your tickets and go sooner than later.