The Paint Brands (and Colors) Real Estate Agents Swear By
We independently select these products—if you buy from one of our links, we may earn a commission. All prices were accurate at the time of publishing.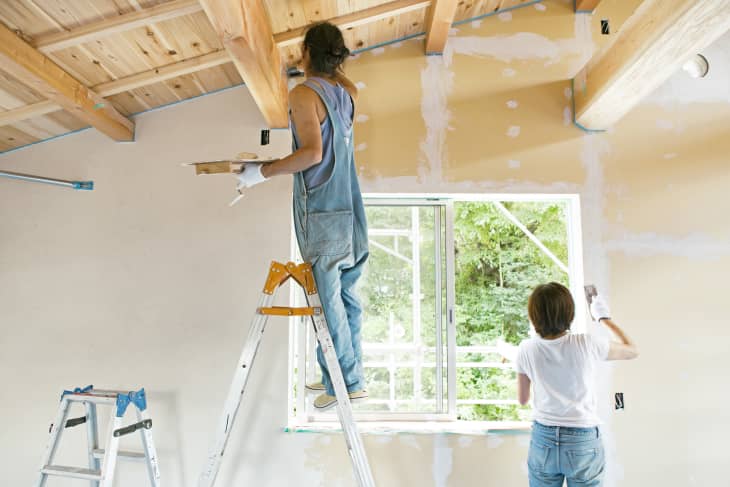 When there are 50 shades of white on the shelf at the hardware store, choosing a paint brand and color can be a bit intimidating. Still, selecting a reliable option is an important decision, because a high-quality paint will improve both your painting experience and your results. In an effort to cut down your time stressing over the paint sample display rack, I asked a few real estate agents what brands and colors they rely on to get a house sold.
Follow Topics for more like this
Follow for more stories like this
"Personally, I've painted with Benjamin Moore, Sherwin-Williams, and Behr paints in my properties," says Kate Ziegler, a Realtor with Arborview Realty in Boston and Coldwell Banker Lifestyles in New London, New Hampshire. "Regardless of brand, we learned quickly that the higher-end of any hardware store brand's line is worth the extra money in coverage and finish, because you won't need as many gallons or as many coats for a room if the coverage is better."
That said, buying a luxury brand doesn't always guarantee an easier process. When you choose your paint, be sure to consider how you'll handle touchups in the future. 
"Don't buy a brand you can't afford to touch up: if you use more than you expected, or if you need to repaint a high-traffic wall in a year or two, a paint that is difficult to source or very expensive might be more headache than you hoped for," says Ziegler.
When it comes to empty homes that need a coat of paint before they go to market, real estate agents are in agreement that subtle shades are the safest bet. Ziegler uses Valspar's Mink Frost, a greige that has purple-y undertones. Haley Cutter of Cutter Luxe Living by Compass says Benjamin Moore Decorator's White, a classic white with a touch of cool gray, has never disappointed her.
O'Necia Simpson, a Realtor with Coldwell Banker Realty, says an Arctic White shade is always a wise choice when listing a house. 
"There is not a single soul on planet earth shopping for a house who gets offended or feels negatively about the walls being white. It is never an issue," Simpson says. "Every other color in the world comes with some sort of comment, and it can sway a buyer one way or another. Paint, a simple non-costly fix, can have a buyer walk away from a property!"
There are a few things to keep in mind, of course. If you're hiring professional painters, they will likely have a brand they prefer to work with. Also, one of the best ways to ensure your paint job comes off seamlessly is by properly preparing the surface. Whether it's spackling holes or just wiping walls down with a sponge and warm water, a little prep work can go a long way. A primer can also be extremely helpful, especially when you're changing colors. While it may feel like an extra step, it will save you money and time overall by cutting down on the amount of paint you'll use.