Pantone Released Its Color Trend Report For Autumn/Winter 2022
We independently select these products—if you buy from one of our links, we may earn a commission. All prices were accurate at the time of publishing.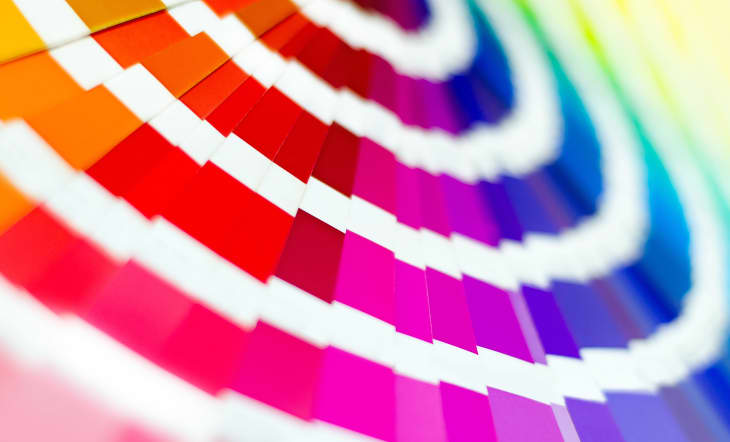 Martini Olive, Orange Tiger, and Rose Violet: just three of the hues in Pantone's color trend report for Autumn/Winter 2022. Yes, it may only be February, but the experts at Pantone Color Institute are looking ahead at what shades will dominate later this year. The predictions? A vibrant color palette that reflects our hybrid lifestyle and is a celebration of bold and joyful moments.
Follow Topics for more like this
Follow for more stories like this
"Colors for Autumn/Winter 2022/2023 contrast our competing desires for calm and comfort with energy boosting vitality through a range of restful and restorative colors, in tandem with exuberant tones," said Leatrice Eiseman, Executive Director of the Pantone Color Institute, in a press release. "As we move forward into an environment filled with contradiction, hues for Autumn/Winter 2022/2023 enable consumers to move fluidly between a range of contrasting shades, allowing them to spontaneously express who they are and how they feel on any given day."
The ten standout colors and their dreamy descriptors are as follows: PANTONE 18-1552 Lava Falls, "an impassioned orange red with a captivating presence;" PANTONE 14-0851 Samoan Sun, "cheerful Samoan Sun enlightens and illuminate;" PANTONE 16-1358 Orange Tiger, "a  high vis orange with whimsicality;" PANTONE 17-2624 Rose Violet, "vivid and vibrant Rose Violet is full of zing;"
PANTONE 18-6024 Amazon, "a lush and fertile broadleaf green;" PANTONE 14-2806 Nosegay, "a fragrant floral pink that envelopes the senses;" PANTONE 14-4618 Waterspout, "cleansing Waterspout cools and refreshes;" PANTONE 18-1148 Caramel Café, "a delicious brown hue that tastefully tempts;" PANTONE 19-4127 Midnight, "a hypnotic deep blue evocative of the evening sky;" and PANTONE 18-0625 Martini Olive, "a fruit inspired green tone with a touch of brine."
Expect to see these delightful shades across all things homeware, fashion, and beauty. Go all out and combine the bold hues, or keep things simple with a subtle hint of your favorite color—the possibilities are endless!