The Unexpected Reason Why Peeling Paint Could Derail Your Home Purchase
We
independently
select these products—if you buy from one of our links, we may earn a commission. All prices were accurate at the time of publishing.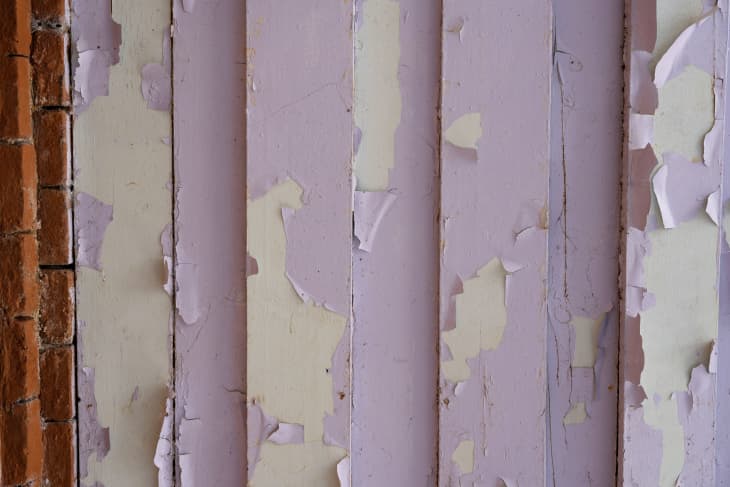 There are so many things that can derail the home buying process — mortgage financing falling through, expensive fixes cropping up during the inspection, or even just a change of heart on the part of the buyer or seller.
But one of the most surprising disruptions is something that most buyers probably overlook during an open house or showing: Peeling paint.
This tiny, seemingly insignificant flaw can make or break whether a deal goes through, depending on a few factors. 
If you're buying a house with an FHA loan — that is, a loan insured by the Federal Housing Administration — you'll need to get a special FHA appraisal to determine what the home is worth and ensure that it meets the government's stringent health and safety standards. If the home you're trying to buy was built before 1978, then peeling or chipping paint is a huge red flag during this FHA appraisal.
Why? Because homes built before Jan. 1, 1978, almost certainly have lead-based paint on the walls, trim, stair railings, porches, and other areas, which can cause a slew of very serious health problems. The year 1978 is the cutoff because that's when the federal government banned the use of lead-based paint for consumer purposes (some states banned it even earlier).
In order for an FHA loan to close, any chipping or peeling paint in homes built before 1978 must be addressed, typically by scraping, heat-treating, or using chemicals to completely remove the paint — repainting over top isn't enough.
This scenario is pretty niche, but it does come up — and it can throw buyers, especially first-time buyers, for a big loop. That's why Caroline Hardin, a mortgage loan officer based in Asheville, North Carolina, decided to make a lighthearted TikTok video (and Instagram Reel) calling attention to it.
"Oftentimes, when I'm working with a first-time home buyer, something like this will happen — an uncommon regulation, condition, or situation will come up, and the homebuyer's lack of exposure to that situation makes them feel like it's a doomsday scenario engineered to screw with them personally," she says. "It's not, but it can definitely feel like that when it's something you've never encountered." 
And since FHA loans can be particularly helpful to first-time buyers — they offer low down payments, low closing costs, and can qualify buyers with lower credit scores — the whole peeling-paint-built-before-1978-thing felt especially relevant.
"FHA loans are a government-backed program with guidelines in place to help protect buyers who are more financially vulnerable than conventional buyers," Hardin says. "This means you'll run into more safety requirements, like peeling paint."
With this and other real estate-related TikToks, Hardin hopes to reach more young and first-time homebuyers, especially those who believe they'll never be able to afford a home.
"I am addicted to educating millennials, busting myths, and refuting outdated information," she says. "We're in a new kind of market and old strategies don't make sense anymore. Homebuying is hard, but it's not impossible for everyone. Anxiety, insecurity, and misinformation keep a lot of people from doing things that they are actually well-qualified — often over-qualified — to do."