This Woman Honored Her Late Dog with a Sweet Take on Little Free Libraries
We independently select these products—if you buy from one of our links, we may earn a commission. All prices were accurate at the time of publishing.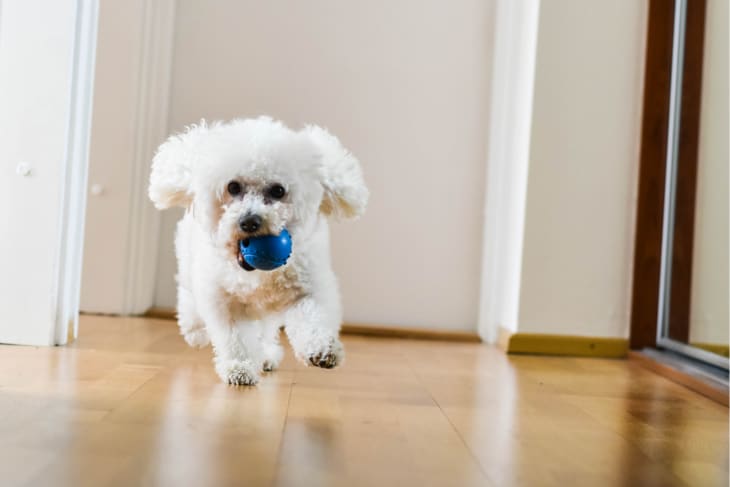 In recent years, Little Free Libraries have popped up in neighborhoods all over the world, increasing in popularity at the onset of the COVID-19 pandemic, when more people began exploring their own neighborhoods and taking comfort in books thanks to extra time at home. Now, the concept is expanding to furry friends, with pet owners paying tribute to their beloved pooches by offering their communities the chance to give and take pet supplies as needed.
Follow Topics for more like this
Follow for more stories like this
The concept of the Little Free Library began back in 2009 when Hudson, Wisconsin resident Todd Bol paid tribute to his late mother, a teacher who loved to read, by creating a model schoolhouse and filling it with books for his neighbors to freely give and take. There are now believed to be more than 150,000 Little Free Libraries around the globe, with book lovers everywhere lovingly making their own versions.
It seems the next iteration is about to take over, thanks to some animal-loving residents of Johnson County, Kansas. As reported by the Shawnee Mission Post, Overland Park resident Rachel Winter was inspired by a friend's idea to create a memorial for her late red beagle Violet Rosie, a rescue dog who died unexpectedly in July 2021. Winter's friend had created a little dog library, so Winter did the same, using an old crate of Violet's for passing pet owners to leave or take items as they wish. 
"There's a lot of little libraries for people but there's nothing for our furry friends, so I decided to take Violet's old crate and try to the best of my ability to make my own," Winter told the outlet.
Within days of its arrival, there has been plenty of interest, with fellow owners donating food, treats, toys, and leashes. "People are putting in anything they've got that they won't be able to use, especially with puppies, since dogs are expensive," said Winter, who hopes her little dog library will help pet owners far and wide. "I just want [the library] to be available for the community. If they're from Leawood or Kansas City or wherever, I don't really care. It's expensive to have a dog, and sometimes you just need a little bit of a handout with stuff like that."
Winter hopes not only to inspire others, but to seek assistance for her own creation, which needs some weatherproofing and a sturdy roof to help it survive the elements. "It desperately needs a roof," she said. "I tried my best, but I'm no carpenter. I hope someone will be able to come out and help us. We'll pay for all the materials and whatever else, but I would like it to be looking nicer than it is." If you're handy and happen to live in Johnson County, Winter's pet-friendly library can be found at 7511 W. 66th Street.