These Are the Most Popular Pet Names of 2021
We independently select these products—if you buy from one of our links, we may earn a commission. All prices were accurate at the time of publishing.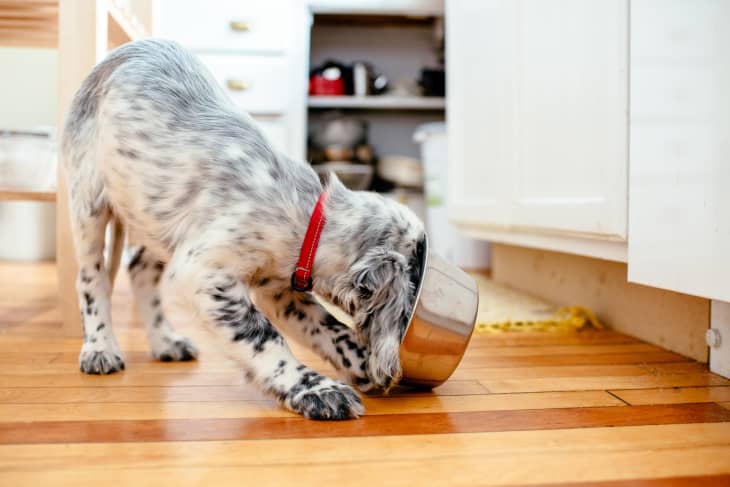 No one wants to catch COVID, but as it turns out, Covid wants to play catch at the dog park.
Follow Topics for more like this
Follow for more stories like this
Rover.com has released its annual report on the year's most popular pet names, and unsurprisingly, a lot are pandemic-inspired. According to their database of over a million user-submitted pet names, more owners named their pups "Zoom" (up 443 percent), "Fauci" (up 270 percent), and even "Covid" (up 35 percent).
Honorable mentions are "Pfizer" and "Vax," though no word if anyone named their dog "Johnson & Johnson."
So why name man's best friend after a virus? Nicole Ellis, a professional dog trainer at Rover.com, explained to CNN: "That's the time we can look back and be like, 'A puppy (with a) Covid-related name, did you get him during Covid?' and now we have a great conversation starter."
There were other sources of inspiration too. Many named their dogs after Tokyo Olympic athletes ("Katie" and "Suni," for instance). Others chose French and Italian names like "Eiffel" (up 1,363 percent) and "Bologna" to compensate for all the travel plans we had to cancel.
As for celebrity-inspired names, pet parents stanned the Korean boy band BTS, naming their pups after the members. "Ellen" and "Kanye," meanwhile, are on the decline. "Taylor" also took a dip but is expected to bounce back next year along with "Adele."
Other trendy names come from a wide variety of sources, including: tech ("Amazon" and "Doge"), food and beverage ("Raspberry," "Bento," and "Boba"), politics ("Biden"), and fiction with "Grogu" from "The Mandalorian" up a whopping 4,063 percent.  
Of course, you can't go wrong with the classics. The year's most popular female dog name is "Bella," while the top male dog name is "Max."
No matter where you get inspiration for your pet's name, Rover.com director of brand marketing Kate Jaffe says to always make sure it brings joy to both dog and owner. "We all want our dogs to feel loved or feel special, so that happy feeling is really important, and that comes with a name," she said.