The Easiest Way to Spruce Up Your Walls Might Already Be on Your Grocery List
We
independently
select these products—if you buy from one of our links, we may earn a commission. All prices were accurate at the time of publishing.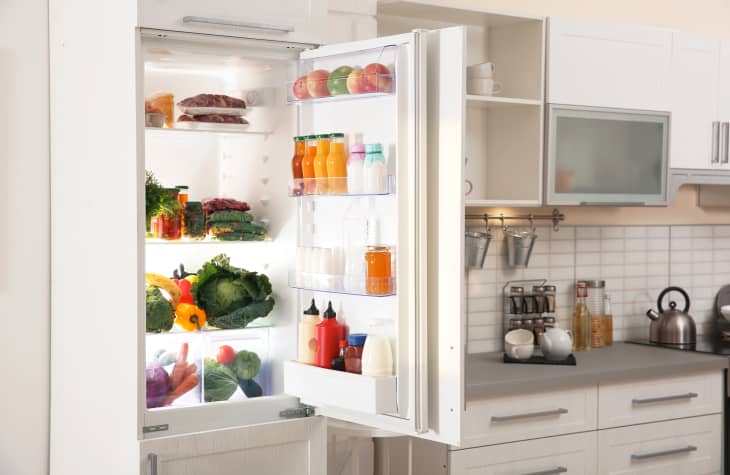 Looking for a simple way to spice up your walls? Then a potato might be the key — yes, really.  
TikTok content creator @indie.boho.nest recently shared a clever DIY hack that helped her create an accent wall using potato slices. In the video, she cuts a single potato into fourths, making sure to keep two slices slightly taller than the others. Then she dipped the longer slices in acrylic brown paint and pressed them against the wall, leaving it covered in a stencil-like, geometric pattern.
The DIY method has clearly made an impact on other TikTokers. To date, the video has received over 108,000 likes and 763,100 views.
Some viewers even decided to try the potato method out for themselves.
In another viral video, TikTok user Abbey Sherwood (@abbey.marie98) tried the technique out for herself, this time dipping the spud in black paint and tackling her living room wall.
"Oh my God, I'm in love," Abbey exclaimed as she panned over the final result.
Since sharing the TikTok earlier this month, Abbey's video has received over 163,800 likes and 2.8 million views.
"Not me instantly looking for a wall in my house to do this 😂," one user commented. "So simple and so cute!"
Another added: "Potato stamps are such a fond memory of mine haha. I would always get sad after we had to compost them, though."
So there you have it! If a wall in your home needs a touch-up, a potato and a dollop of paint could do the trick.