4 Projects That Won't Increase Resale Value, According to a New England Realtor
We independently select these products—if you buy from one of our links, we may earn a commission. All prices were accurate at the time of publishing.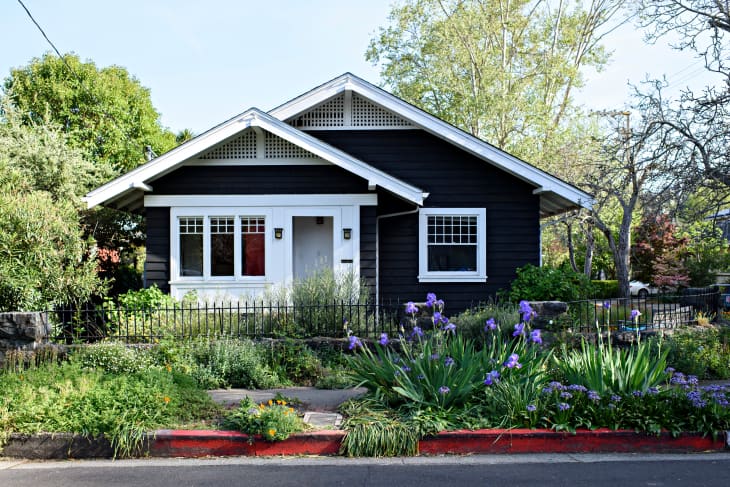 If you're currently living in your forever home — or, you at least hope you are — investing time and money in renovations can make your space more enjoyable to live in. But if you're hoping to move at some point, those same renovations can have the opposite effect, impeding potential buyers from considering your home. 
Follow Topics for more like this
Follow for more stories like this
While some home projects are sure to bring a return on investment, others are ill-advised, says Dana Bull, a Realtor based in the Boston area. If you're thinking of selling your house sometime in the future, here are four projects to think twice about. 
Pools are a big selling point in some parts of the country and can provide significant enjoyment for some homeowners, but Bull says in many areas, maintenance or safety concerns can deter people from buying a home with a pool. 
"Unless the pool is in spa-like condition, many of my clients have been deterred because of the added costs or perceived risks, such as maintenance costs or higher insurance premiums," she says. "The pros of having the pool sometimes don't outweigh the negatives, especially when it takes up what could be a nice level yard."
In regions where people actually need their garages for parking — like snowy New England or the Midwest — garages are often a cherished amenity. A few hundred extra square feet of living space in your garage might benefit you, but Bull says you may not see an ROI when you sell. Adding a loft area over your garage probably won't hurt, but downgrading from a two to one-car garage or using the entire garage for extra space could turn off buyers. "This is functional space that most buyers don't want to lose, so you have to run a careful analysis," Bull says. 
Bad DIY projects come in all shapes and sizes, Bull says, from major unpermitted projects such as finished basements that never received proper municipal approvals to shoddy tile jobs that make the bathroom unappealing.
Taking these projects into your own hands might save money on the front end, but they can also prevent future buyers from investing in your home — especially if the project wasn't up to local code, it's unfinished, or it just looks bad. To add value to your property, always get appropriate permits for your work and ensure the work's done to a standard future buyers will find acceptable (even if it means spending a little money on a contractor). If you're not sure about whether said project will improve your home's value, then check in with a local Realtor before getting started. 
Another mistake homeowners make is over-improving their property in hopes of seeing resale gains. As a rule of thumb, don't make any major improvements before talking to a pro who has insight about home values in your area — especially if you plan to sell sometime in the near future. 
"In real estate, the concept of diminishing returns certainly applies, where you tend to see diminishing returns when you go above and beyond market expectations," Bull says. "For instance, adding in a second bathroom on a Cape-style home with only one full bath would probably fetch you more for resale, but adding in a fifth bathroom on a property that already has plenty may not make much of a dent."