3 Important Questions to Ask Before Choosing a Real Estate Agent
We
independently
select these products—if you buy from one of our links, we may earn a commission. All prices were accurate at the time of publishing.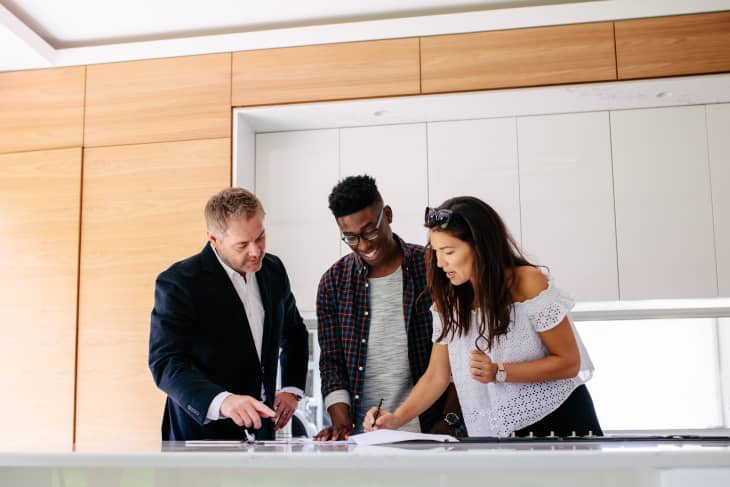 While shopping for a new home in 2017, my husband and I experienced a series of unfortunate real estate-related events. Initially, I chalked them up to house hunting in a seller's market—many of the homes we looked at accepted competing offers for more than double the asking price, which lead to quite a lot of rejection and heartbreak.
We also lost a home we were under contract on when the seller was diagnosed with cancer, something our realtor notified us of by forwarding an email from the seller's attorney. But as time went on, it became clear that our issues had less to do with the market, and more the matchmaker we'd chosen to help us find a new home.  
I don't have plans to move again anytime soon, but if you're getting ready to start house hunting,  you'll want to hear what Mike Perron, a broker and realtor with RE/MAX Advanced Realty in Indianapolis, says you should consider before getting into a relationship with a real estate agent.
For many people, a new home is the largest purchase they'll ever make, which is why it's so important to partner with the right real estate agent from the start. To make sure you're getting involved with the best agent up front, Perron suggests having a conversation with your potential realtor about expectations and how you'll both handle certain situations. Specifically, he says to focus on a few things: Communication, honesty, and technology. Here are the three important questions to ask your potential realtor.
What's your preferred method of communication?
Are you more of a "hop on a call" person? Or do you prefer to use your phone for texting and sending emails? Figure out your preferred means of communication and then make sure you and your realtor are on the same page. And don't stop there. Connecting with your agent will involve more than just how you two talk, but also when and how often.
"When interviewing agents you should make sure that they will be available and easy to reach," Perron says. "Real estate is driven by deadlines and you need to work with someone who is going to be available at the critical times to help advise you effectively and efficiently." The ideal realtor will be someone you can reach when you need to, and in a way that works with your busy schedule. 
How do you approach hard conversations?
My realtor showed us two houses that were outside of our price range, and we fell immediately and irrevocably in love with both. Of course, we couldn't afford either of them and both times we walked away feeling frustrated and let down. A good realtor won't show you anything you can't afford, and they won't lie to you about what to expect to find within your budget.
"Think of your real estate agent as your trusted advisor who puts your interests first and is there to help you make buying and selling as quick and easy as possible," Perron says. "You want someone who will be honest and tell you what you need to hear, not just [what] you want to hear, while setting proper expectations along the way." Ask your realtor how they'll have these hard conversations before you actually have to have them. 
What kind of technology do you use? 
Your realtor doesn't need to be using all the latest tech, but you want to make sure that they are at least following the evolution of real estate technology. "From e-signature platforms like DocuSign and Dotloop to carefully curated social media campaigns, you want someone who is armed with all the right tools to help you through the process," explains Perron. 
Because today's home buying process is not one-size-fits-all, he suggests asking your realtor what tools and tech they'll be using to help you find the home of your dreams. You can then decide if you want someone a bit more traditional or someone who is using all of the latest and greatest real estate technology.