This Viral Urban-Adventuring App Promises to Take You Somewhere Unexpected
We independently select these products—if you buy from one of our links, we may earn a commission. All prices were accurate at the time of publishing.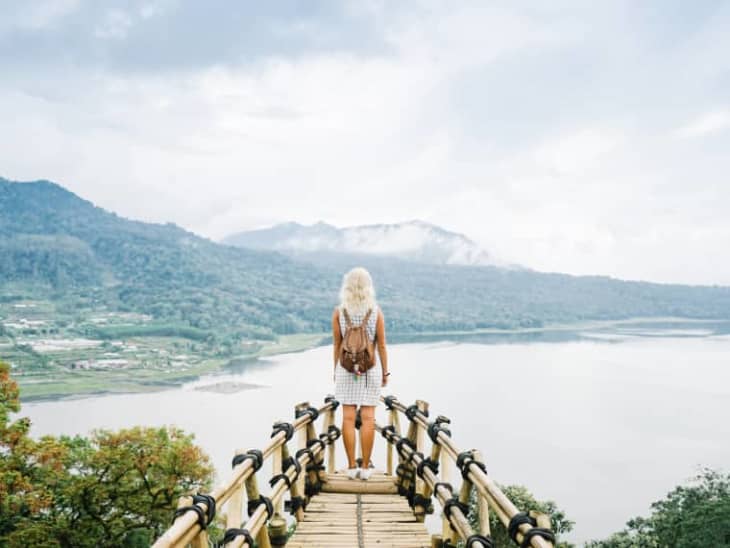 Chaos theory, obscure french philosophical thought, and TikTok make a strange mixture. This combination has nonetheless inspired the rise of one of the most downloaded apps of the summer. With over a million downloads in the last two months alone, and with #randonautica gaining 176.5 million views on TikTok, Randonautica has to be the most surprising break out app hit of 2020.
Follow Topics for more like this
Follow for more stories like this
Describing itself as "the world's first quantumly generated 'Choose Your Own Adventure' reality game," Randonautica is an app that sends its users to a randomly assigned nearby location after prompting them first to set an intention for their journey. This is where things get weird. The app's creators say that the locations Randonautica gives its users are based on "quantum points," which are random numbers converted into coordinate locations near the users. Accordingly, it provides a choice of three different randomly generated types of locations: "Attractor" (a dense area with lots of quantum points), "Void" (an area of low quantum points), and an "Anomaly" (an especially strange kind of location for those with specific missions). Each one apparently will lead to different experiences depending on your intention.
The app is inspired by the quantum physics that lay behind chaos theory and french philosopher Guy Debord's Theory of the Derive. In both of these, the idea is that participants' intentions influence their experience and make random connections more likely. Speaking to Bustle, the app's co-creator Joshua Lengfelder explained that the app is designed to help people break out of their normal routines. "It's comparable to dropping a piece of sand from the sky on a map—the app has no control over the coordinates it shares with the user," he said. "The idea is that by bringing you to these points, you'll step outside of your comfort zone, inviting new possibilities for your day."
Whether due to quantum intervention or just coincidence from millions of people looking in random places, the app's users, termed "Randonauts," have been experiencing strange situations and incredible finds. One Reddit-based Randonaut reported, after setting an intention to find a dog, finding a stray dog (which they adopted) in their assigned location while another, intending to find the meaning of life, found a sign that says "be happy." Other users have found more disturbing situations, including crime scenes and mysterious suitcases.
Radonautica is free to download. Users can generate up to 10 free sets of coordinates per day (for more coordinates, you need to pay a small fee). Whether you want to experiment with psychogeography and quantum randomness or are just looking for a fun new experience, Randonautica is worth trying. Just be careful with your intentions. According to Randonautica's website, it's best to set out on your journey with "neutral curiosity."