Real Estate Agents Reveal the Sticky Situations They've Encountered During Breakups
We independently select these products—if you buy from one of our links, we may earn a commission. All prices were accurate at the time of publishing.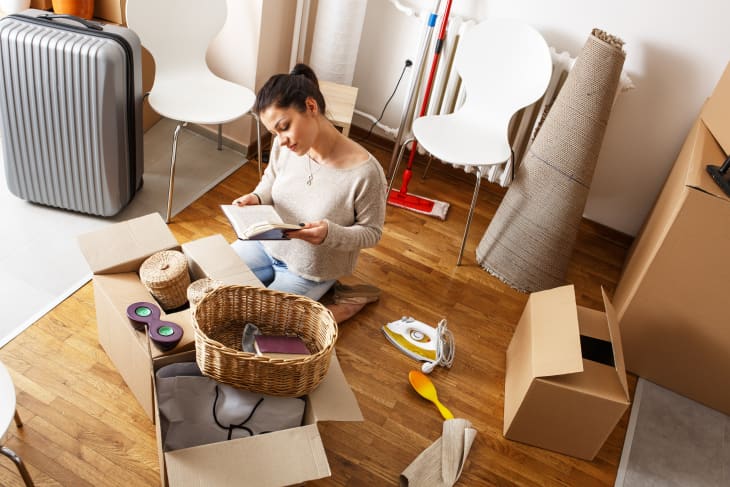 When you buy or sell a house, your real estate agent is privy to some pretty sensitive personal information, like your financial situation and, if you're coupled, the state of your relationship. While debating over your new home's must-haves and spending limit can get heated, don't sweat it. Chances are, your realtor has seen it all — especially at the end of relationships. 
Follow Topics for more like this
Follow for more stories like this
Here are six of the weirdest things real estate agents have seen during breakups.
A husband trying to sell before divorcing his wife
Kevin Bazazzadeh, owner of Brilliant Day Homes, says he once got a lead from a man wanting to sell his house due to divorce. When Bazazzadeh called the man, the seller acted like he didn't know what was going on, claiming he was happily married. "A week later he called back and explained he hadn't told his wife he wanted a divorce before he started reaching out to companies," Bazazzadeh says. 
A "for sale" sign in the middle of the road 
Realtor Denise Supplee, founder of Spark Rental, has a memorable story from when she first got her real estate license and began the listing process for a couple she thought was happily married. After the husband and wife signed the paperwork, Supplee put a "for sale" sign in the front yard. Weeks later, the couple decided to separate, but only the wife wanted to continue selling the home — the husband was totally opposed. "I received a call that my sign was in the middle of the road," she says. "Needless to say, I pulled the listing."
An angry partner who took everything
Once, Alex Lopez, founder, and CEO of Homeway Real Estate, says he worked with a couple in the midst of a breakup. A man had left his girlfriend, and when she moved out of their place, she took everything with her — furniture, knobs, even lightbulbs. "I'm surprised she left the drywall," Lopez says.
A request to spy on an ex
Tal Shelef, a realtor and cofounder of Condo Wizard, says a client once asked him to spy on an ex by finding out whether he was going to buy a new place with someone else. "Though I didn't actually grant her request, I find it really weird and strange to be asked to do that," Shelef says.
A home trashed by an angry girlfriend
Illinois-based real estate broker Bill Samuel once had another realtor contact him about selling a home as-is. "When I showed up to the property, the realtor and her client explained to me that he had just split up with his significant other, and she trashed the place before leaving," Samuel says. "She had spray painted some of the wooden wainscoting, damaged plumbing fixtures, and threw his personal belongings all over the place."
A husband who took literally half of everything
Cyrus K. Vaghar, a realtor with Coldwell Banker in Boston, says he once worked with a woman who was in the middle of a divorce and had negotiated to split all possessions with her husband. When they went to look at the home, the husband had recently left — with literally half of everything. He'd left three of the six dining room chairs and half the sectional. "But my favorite part was the laundry room: He had taken the dryer, while the washing machine remained," Vaghar says.