3 Things Real Estate Agents Want You to Know About Installing Fences
We independently select these products—if you buy from one of our links, we may earn a commission. All prices were accurate at the time of publishing.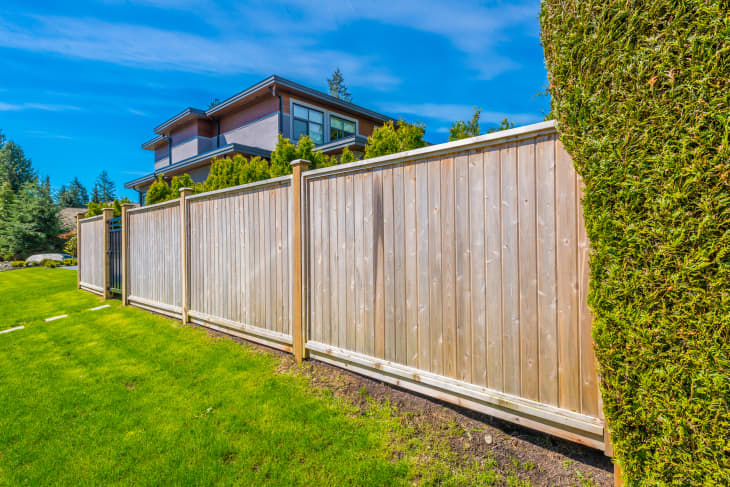 In 1934, Cole Porter composed the song "Don't Fence Me In," based on a poem written by Robert Fletcher. It quickly became a classic, but when I heard it, it just as quickly became clear that neither of the two men were real estate agents. If they were, they'd be singing a different tune entirely. 
Follow Topics for more like this
Follow for more stories like this
To be fair, the song is using fences as a metaphor, praising a life led freely and on one's own terms. But when it comes to literal fences, real estate agents would much prefer that you had one in your yard when you're ready to sell your home. Here's what three of them had to say about the matter.
No fence could mean no deal.
Kristina Morales is a Realtor with over two decades of experience selling properties in Ohio, Texas, and California. She has had clients who have actually refused to buy a property without a fence. The two main reasons why no fence is a no-go? Pets and privacy, both of which home buyers want protected. 
"While getting a fence installed may seem like an easy thing to do after the transaction closes, many buyers do not want the additional expense so soon after closing, and/or they don't want the hassle of trying to find a company or contractor to install it," Morales says. 
Privacy should be pretty — and pretty durable.
"Fencing that appears damaged or generally not visually appealing can definitely hinder sales," D'Alessio says. Buyers and renters want one that's sturdy and preferably locks from the inside — and they'll pay more for a property that's got one, too. 
"Not all dividers or fences are created equal, and the trend tends toward wood treated for all weather and pest durability," says Jennifer Restivo Carey, the director of sales for REAL New York. She notes that buyers seem to like hardwood fences more than the see-through metal type. She also says that sellers could capture a higher asking price if they swap out any dated fencing with high-walled fences that are pleasing to the eye and offer privacy.
Morales notes that privacy fences or wrought-iron fences are a hit with her clients. "Wire fences still work, but are less desirable aesthetically," she says.
A new fence could net sellers more or higher offers.
"Most buyers typically want to purchase a home that is turnkey or move-in ready, and the outdoor space of the home is no exception," Carey says. This is especially true in New York City, where she says private outdoor space is a coveted amenity.
"Developers know that to increase the desirability of these outdoor oases, buyers want to feel those areas are as secure and private as possible," she says, noting that there has been more focus by developers on creating this kind of outdoor space.
It's also the same for renters, according to D'Alessio. "I have actually seen pricing go down if fencing needs to be improved, and definitely seen an uptick in rental offers when fencing exists."
Should you install a fence before selling?
The cost to install a 150-foot linear fence is anywhere between $1,703 and $4,200, per data from HomeAdvisor. That's a sizeable chunk of change for a homeowner who is thinking of making some last-minute upgrades before selling. While it could pay off in the end, Morales says it's OK to hold off.
"I would not suggest a seller install a fence before selling unless they planned to enjoy it themselves for a while," she says. "Ultimately, while some buyers will pass on a house without a fence, there are just as many buyers, if not more, that are happy to install a fence later."