Here's What Real Estate Agents Secretly Wish Home Stagers Would Stop Doing
We
independently
select these products—if you buy from one of our links, we may earn a commission. All prices were accurate at the time of publishing.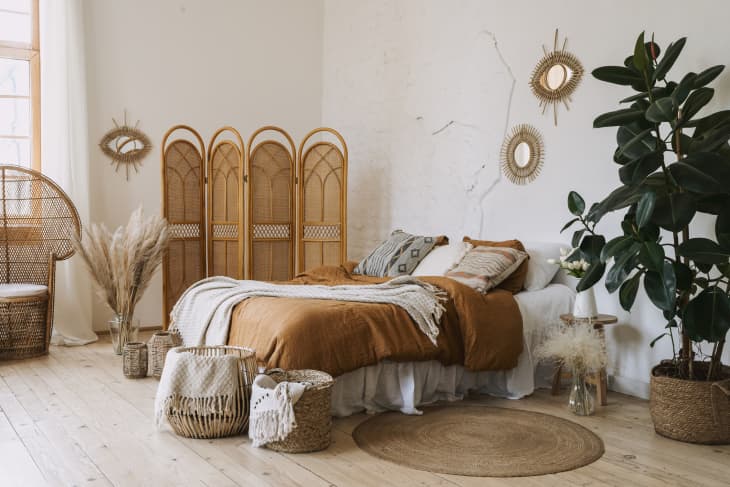 The reason you hear so much about home staging as a selling strategy is simple: It works. According to the 2021 Home Staging Report from the National Association of Realtors, 82 percent of buyers' agents said staging made it easier for their clients to see themselves in the space. What's more, 23 percent of buyers' agents said that staging led clients to raise their offers between 1 and 5 percent, compared to similar unstaged properties. Plus, 31 percent of sellers' agents said that staged homes remained on the market for less time than their unstaged counterparts.
Now, a real estate agent is not likely to get in the way of staging if it means a quicker sale or a higher offer, of course. But there are some things they'd rather keep out of their listings.
Michael J. Franco, a broker at Compass in New York, is a big fan of home stagers. In fact, he says that those he works with are "generally perfect." But there is one strange thing that he has noticed: the same rug or piece of furniture tends to show up in listing after listing.
"When you have a prospective buyer visit and say, 'Oh, is this staged? I recognize that rug,' it's not good," Franco says. "If they ultimately realize [the property] is staged, fine, but that is not what I want in a first impression."
Ideally, a stager would work with a large inventory of furniture and decor to rotate in and out of homes.
"There is a fine line between too little and too much when you're staging," says Gerard C. Splendore, a broker at Warburg Realty in New York. "The perfect amount of staging for a property heavily depends on the price, location, building, and apartment layout."
Splendore says some stagers incorporate "signatures" that can ultimately overpower the look of a home. He notes that artwork that is "too aggressive" or even hung too high or too low on a wall can overpower the look of the room. "As a Realtor who is responsible for selling the home, I prefer that buyers remember the space, the light, or the location, not the whimsical painting of a cat over the bed," Splendore says.
Alexis Peters is the strategic interior design advisor at Real Estate Bees, a free online platform with resources for industry professionals. She is a certified interior designer and a KonMari consultant. While she has noticed that artwork doesn't always spark joy with real estate agents, she's not backing down from including it in her staged properties. 
"Many agents don't want to put holes in the walls, which is understandable," Peters says. "But the power of the right art piece in a room is transformative and can mean the difference between loving a room and hating it⁠ — which can also mean the difference of acquiring a sale or not. It's always worth it to hang art."
Staging often is done to show the potential of the space, and that includes its practical use. In particular, Splendore says that when a flat-screen TV is placed on just the right wall, it's a touch that potential buyers can appreciate.
"Finding the right balance of what to use is key, but still I hold that a mountain of throw pillows, either on a bed or sofa, does not constitute staging," Splendore says.