The One Reddit Thread All Renters (and Frequent Travelers) Should Bookmark
We independently select these products—if you buy from one of our links, we may earn a commission. All prices were accurate at the time of publishing.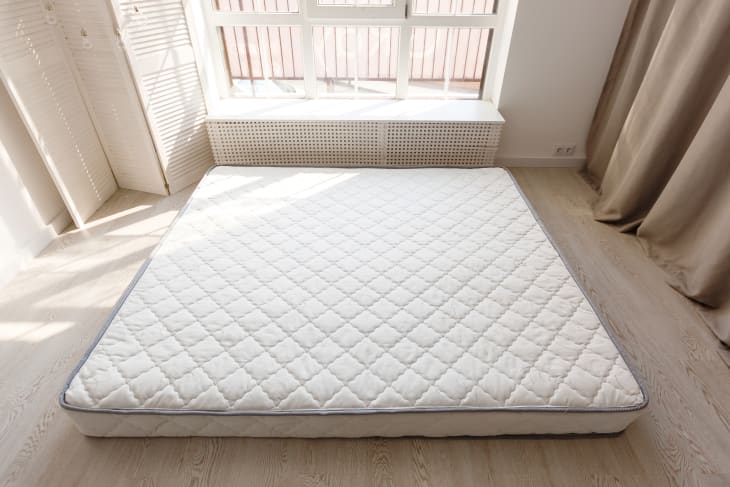 Bed bugs it seems, are back en vogue. Not only did the New York Times have a public scare a couple of weeks ago—a scandal that launched a thousand tweets—but a couple of months ago, I, too, learned there was a slight chance I had been unknowingly sleeping with the enemy. (And whenever anything happens to me and then at least one other person, it's a trend and I get to write about it!!!)
Follow Topics for more like this
Follow for more stories like this
I'll brief ya on the dirty details because it had a happy ending (no traces of those lil' buggers in my apartment at all!). At first, after an hour or so of shock and denial, being in my brain and living in my home was just so, so terrible. I immediately set up a pest control appointment but they couldn't come until the next day, which meant I was cooped up in my apartment reeling for 12+ hours.
If you've ever come in close contact with even the possibility of bed bugs, you know how terrible it is on your nerves: I was convinced something was crawling on me and every bump on my skin was a bite. As I inspected the edges of my bed, I played a highly nerve-wracking game "Lint or bug?" and lost all former skills of recognition. You know, all those fun tricks your brain plays on you while you're trying to stay calm.
I decided the best way to placate my anxieties was to Google very specific things like "bed bug bite or acne," "bed bug eggs," "dust or bed bug." All I got were grainy photos that couldn't be enlarged and vague statements about red dots—neither of which stopped my overactive imagination from kicking into high gear. I needed real photos and testimonies—not just mediocre content from pest control companies. And in that moment I wondered, "Why in 2k19, in the age of Al Gore's internet, is it so hard to find QUALITY photos of bed bugs in context?" And that's when a little voice in the back of my head said, "Check Reddit!"
I am so glad I did, because I found r/Bedbugs and honestly, in that moment, it changed my life. As I scrolled down, I saw countless, clear, zoomed-in photos people shared asking, "Is this a bed bug?" Other users chimed in, commenting "yes" in the case that it was actually a bed bug or "No," if it was a booklouse. There were also ample testimonials about exactly what to do from those who did have bed bugs (and what ended up being a big waste of time and money!) Also, pinned to the top, was a very helpful guide of not only reputably-sourced pest control info, but also in-depth information about how bed bugs get into homes, what their lifecycles entail, as well as many treatment options.
Half an hour after looking at maybe 50+ pictures (I sorted by "top" and "all time"), all the pesky thoughts of me unknowingly cohabiting with pests went by the wayside. I was assured that yes, those flecks in between my mattress tufts were just lint. I could also confidently tell the difference between a bed bug, a carpet beetle, and a myriad of other insects that might end up in a bedroom for whatever reason. I, of course, still had the bug-sniffing pupper come visit me the next morning to get the official all-clear, but it was entirely less anxiety-inducing than it would have been, had Reddit not been there for me in my time of need.
More great Real Estate reads: