6 Renovations That Didn't Have a Great ROI, According to Homeowners
We
independently
select these products—if you buy from one of our links, we may earn a commission. All prices were accurate at the time of publishing.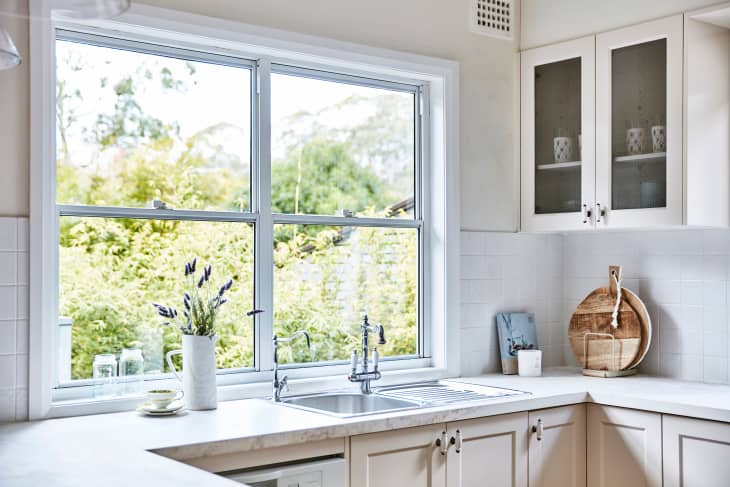 For the past two years, I've been in the throes of ongoing renovations. A familiar chorus from my contractor is, "You're never going to see that money back." 
From adding crown molding to replacing builder-grade mirrors with vintage finds (both still on the punch list), he's tried to shoot down my best ideas. It got me thinking about what renovations have a solid return on investment, what doesn't, and whether it matters in the end if you're looking at your house as a home.
A renovation that doesn't have an ROI could be something like combining two small bedrooms into one large bedroom to make a primary suite but, in the process, going from an in-demand four-bedroom to a less valuable three-bedroom. It could also mean installing an extra window simply to add more light. 
But that doesn't mean these renovations aren't worth doing, as long as you go in with clear eyes about what you're spending and what you might actually recoup. Ahead, find six homeowners who've lived it as they share whether they'd make these low- to no-ROI renovations again.
As a real estate agent and first-time homeowner, Stephanie Adickman has a good sense of what reno projects in her over 100-year-old home will yield a long-term ROI. But she doesn't always let that guide her decisions. She's currently gut renovating her kitchen, which will increase its value, and she's paid attention to the upgrades that buyers care about. Adickman also points out that she's hit the point of diminishing returns where her choices are simply nice-to-haves. 
"People will take note and pay more for an updated kitchen, but they're not going to tally up what you spent and adjust their offer accordingly when it's time to sell," says Adickman. In her case, paneling on the ceiling, thicker quartz countertops, and a second dishwasher may elicit a "Wow, look at how gorgeous this kitchen is!" from buyers, but they won't necessarily pay more. However, when she looks at the home as somewhere she'll stay for years and likely decades, what matters more than ROI is her day-to-day enjoyment of the space.
Alisson Klaiber splurged on a large teacup soaking tub for her bathroom renovation despite her contractor's advice on resale value. "The contractor told us I wouldn't take the time to take a bath once I had kids and that most people dislike a bathtub, preferring a large shower," Klaiber explains. He told her this decision would actually decrease the value, as it meant they couldn't put in a larger shower. Klaiber persisted and doesn't regret the decision. She says, "I bathe nightly and miss my tub when we travel. We love how the smaller shower steams up, too." 
The possible decrease in value wasn't a deterrent here. "No home will ever be tailored perfectly to a seller, so you might as well make your home, your home — tailored to you in a way no other place can be," reflects Klaiber. 
As someone who also sprung for bold moments like wallpapered rooms that might not sit well someday with a buyer, she adds, "You get appreciation when you follow the rules, but you can only get to 'wow' when you follow and execute your own ideas."
Wood Flooring and a Back Deck
Meghan Butler bought a vacation home and allocated budget towards the extras that made it more comfortable for her family, including wood flooring, a back deck, top-of-the-line kitchen appliances, and child-safe railings. But part of her plan included renting the home and, when the HOA put a cap on short-term rentals, they decided to sell. 
Those upgrades would have made sense for their property value if they'd had more years to both enjoy it and rent it while paying down the mortgage. But because it was sold just a few years later rather than decades later, they didn't see the ROI from their high-end renovation choices. However, that doesn't mean Butler wouldn't do it again. "The two biggest expenditures that we'd keep if we had to do it all over again, even though it didn't get us much ROI in the sale, were our massive back deck and the flooring," she says.
Aidan Bagnall is currently renovating her 1987 kitchen, but she's not going for the light and bright kitchens buyers love. Instead, she's embracing her home for her now and she'll worry about the resale later. "I'm doing it exactly how I want it, with dark green cabinetry. I know it's not going to get the highest return or be what other buyers are looking for, but I don't have current plans to move, just current plans to enjoy my home," Bagnall says. 
Kitchen trends may come and go, but Bagnall knows what she prefers and the next owner can make their own decisions when that time comes.
A specific hobby can mean investing in upgrades that won't be appreciated by anyone but you. For Alison, a homeowner in Colorado, it was creating a woodshop inside her property's barn for her husband. To run electricity out to the barn, she had to pay almost $6,000 to have the local utility company install a new pole and wiring, she says. A future buyer could also want a woodshop, but it's not a given.
Because of that, Alison says, "I doubt it will increase the value of our home, but it made him happy, so it was a priority."
Adding curb appeal to a home is generally seen as an easy way to boost your listing price. But adding extensive gardens? Not so much — particularly if buyers see them as something to keep up once they move in. 
Gardens can also be something that bring immeasurable joy, and Betty Owens discovered that joy while building her vegetable and flower garden in 2020. She shared what had been a childhood hobby with her own children. "The dirt under my hands reminded me of my childhood days of planting and playing with my flowers," Owens says. "While the world stopped I felt like my life was just beginning again."
Building that large garden was a huge value-add for Owens. "Even though the monetary value cannot be redeemed, the time of making memories together and creating beautiful spaces is priceless," she says.