4 Expert-Approved Tips for Finding a House to Rent in the Suburbs
We independently select these products—if you buy from one of our links, we may earn a commission. All prices were accurate at the time of publishing.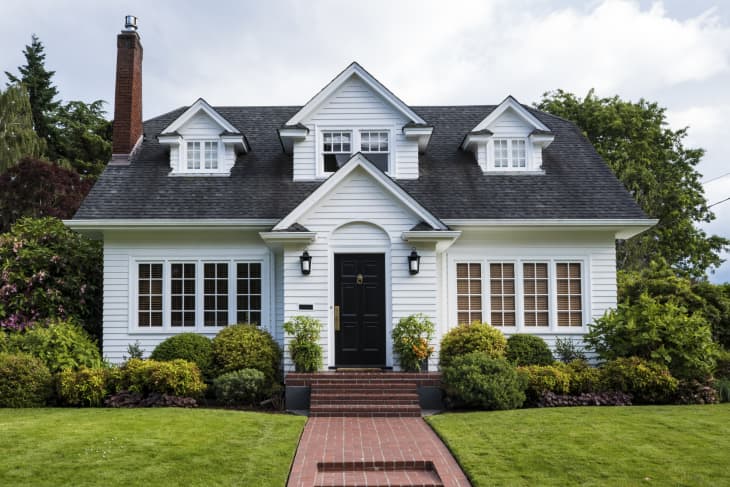 Finding single-family homes to rent can be a bit like finding a needle in a haystack these days, thanks to all the complex factors at play in the housing market. 
Follow Topics for more like this
Follow for more stories like this
But there could be some good news on the horizon: As the real estate market starts to cool off slightly, people who had planned to sell their homes may end up renting them out instead.
"Right now we are seeing sellers who aren't getting the price they want for their homes deciding to pull them off the market altogether vs. settling for a lower price and rent them," says Daryl Fairweather, the chief economist at Redfin. "Especially if they're locked in at a low mortgage rate, they can take advantage of rising asking rents to rent it out and cover their monthly mortgage payment and then some. This could be good news for renters looking for single-family homes who have felt a lack of inventory in the past year."
In the meantime, if you're struggling to find a home to rent for your family, consider using some of these tips from real estate experts.
One of the best ways to find a home for rent is to tap into your vast network of family, friends, friends of friends, old coworkers, and even casual acquaintances (in real life or online!). You never know whose tenant just let them know they'd be moving out at the end of the month, and if you can nab a home before the landlord lists it, you'll face much less competition for signing a lease.
Plus, many landlords prefer to rent to someone they have some degree of connection with, so it can be a win-win for everyone.
"Immerse yourself in the local community and let people know that you are in the market," says Haley Cutter, a real estate agent in Boston and Cape Cod. "When I was searching for my own home, I found my local yoga studio to be a wealth of information. Everyone from the owner to the teachers and other members of the community were happy to make inquiries on my behalf. It takes a village!"
Check Airbnb, Vrbo, and Other Platforms
After scoping out Craigslist, Facebook Marketplace, Nextdoor, Zillow, Redfin, and other common online platforms where people post homes for rent, check out Airbnb and Vrbo. If you're in a pinch, you can likely find a short-term solution in your desired neighborhood while you continue your search. Or, best-case scenario, you may be able to negotiate with a short-term vacation rental owner and convince him to do a longer-term arrangement to help out your family.
"You may come across owners that are also open to doing longer-term leases vs. the typical short-term rentals that you find on the site," says Brett Ringelheim, a real estate agent in New York. "Sometimes in the description, the owners put they're open to year-round rentals as well."
Similarly, strike up a friendly relationship with local real estate agents who represent sellers in your preferred location. They may have a client or two who just isn't happy with the current market and could be open to an alternative.
"Especially if the property has been sitting on the market for a decent amount of time, the seller might be open to renting," Ringelheim says.
Real estate agents more broadly — whether they represent buyers or sellers — can be a huge help when it comes to finding a single-family home for rent. This is especially true if you're moving to a new area and have no idea where to look. Agents are familiar with neighborhoods, schools, public transit, commute times, and many other elements of day-to-day life. Plus, they're incredibly in the know on all things real estate, and that includes rentals.
"They buy and sell houses, but they can also help with finding rental places with specific needs like one for a single-family," says Texas-based real estate agent Robert Fischer. "Since they have wider networks, they can provide you with info on better rental deals that no one else can."
This won't work in every neighborhood, but driving (or walking) around and looking for good, old-fashioned "For Rent" signs can still be a winning strategy in some cases, says Fischer. (There are still some landlords who just don't do technology, believe it or not.) Plus, at the very least, driving around will help you become more familiar with an area you're considering, including stores, traffic patterns, libraries, gas stations, and other handy spots.
Likewise, another low-tech option is checking the want-ads in the community newspaper or newsletter.
"We have technologies all around us, but that just doesn't make newspapers obsolete," says Martin Carreon, a real estate broker in California. "People still use them to advertise homes for rent."