4 Beginner-Level Repairs Every Renter Should Know How to Make
We independently select these products—if you buy from one of our links, we may earn a commission. All prices were accurate at the time of publishing.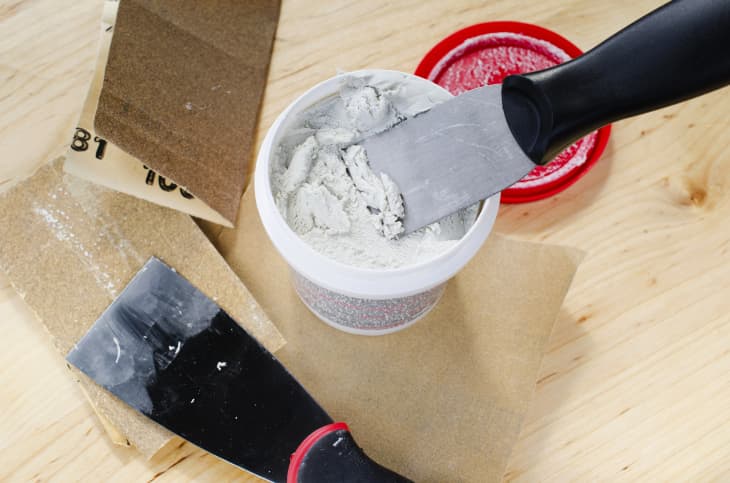 One of the biggest appeals of renting is that you're not usually responsible for maintenance or repairs — but help isn't always at the ready in a pinch. "Supers, apartment complex maintenance teams, and landlords have never-ending to-do lists, so sometimes it can take hours or even days before your repair is completed," says Mallory Micetich, home care expert at Angi.
Follow Topics for more like this
Follow for more stories like this
A basic knowledge of the most common repairs can keep your rental space functional without relying on your landlord for everything — and, of course, ensure you get your security deposit back when your lease is up. That said, always carefully read your lease agreement before attempting a repair on your own; Micetich says some landlords don't allow tenants to make repairs of any kind. If you're unsure, call yours to ask for permission.  
Ahead, find four beginner-level repairs every renter should know how to do, according to experts.
When your toilet's clogged, you might not have time to call for help (or, you might not feel great airing your issue to someone you barely know). That's why Matt O'Rourke, president of Z PLUMBERZ, recommends all renters keep a toilet plunger handy to clear any tricky blockages. 
Fixing the problem is easier than you think. Micetich recommends laying old rags or paper towels at the base of the toilet to prevent a mess on your floor. Using a bucket, empty out half the water from the toilet bowl. Then, insert your plunger into the bowl, with the flange (the rubber part) inside of the drain hole. 
"Push the plunger down once to get the air out, then plunge up and down forcibly for 10 to 20 seconds," she says. "You may need to do this a few times to unclog the toilet completely." If it still isn't flushing properly, call your maintenance team for professional help.
To prevent future clogs, O'Rourke says it's best not to flush anything that isn't toilet paper. "This includes 'flushable' wipes, feminine hygiene products, and other items, as these might end up clogging pipes and causing larger damage," he says. 
Another common qualm: A clogged drain in your shower. Kevin Busch, VP of operations for Mr. Handyman, a Neighborly company, suggests snaking a plastic drain zipper — a long, plastic tool with notches that pick up hair or other debris in drains. First, use a screwdriver to remove the drain cover. Then, push the plastic zipper down the drain as far as you can, twisting it around so it can grab whatever's clogging it. 
Holes in your wall can be an eyesore. If the drywall damage in question is minor — for example, nail holes — then the fix is pretty simple. How small is small enough to fix on your own? "We only recommend trying this if your hole is less than half an inch in diameter," says Micetich. "If it's a larger hole, call your maintenance team to properly repair the damage."
Here's her suggested method: First, smooth out the affected area with a piece of sandpaper. Once you make sure there aren't any rough edges near the hole, spread spackle or drywall compound into the hole using a putty knife. After you apply your final layer, feather the edges of the compound with a damp rag to blend the patched spot in with the existing wall. Once the compound is dry, sand the wall area using 120-grit sandpaper. Sand the wall using clockwise motions and then again using counterclockwise motions. Look at the wall from all angles to ensure a smooth finish. 
Turn Off the Main Water Supply 
If you rent a house and you've got a water emergency, such as a burst pipe or leak, it's a good idea to know where the main water supply valve is — and how to turn it off. 
According to Issabel Williams, a handyman coordinator at Fantastic Services, every home has a main water shutoff valve that controls the water supply for the entire house. "It's usually located close to where the water main enters the house from the street. It's also possible it might be in the basement, the garage, or in a utility room or a closet," she says.
When you've found it, turn the wheel handles clockwise to cut off the water supply. For levers, slowly turn the lever handle a quarter turn. If it's not already been done, mark it with "on" and "off" for future reference, or for anyone else who may need to use it.