Why You Might Want to Hold Off on Buying a Home Right Now
We
independently
select these products—if you buy from one of our links, we may earn a commission. All prices were accurate at the time of publishing.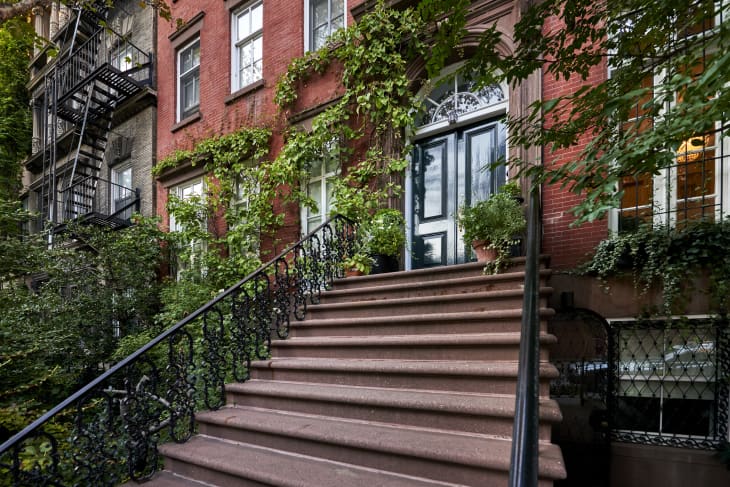 The real estate market has been nothing short of a roller coaster ride ever since the start of the COVID-19 pandemic in early 2020, and things have yet to considerably calm down in most parts of the country, in large part due to the ever-changing economy and record-high inflation.
For those weighing between buying or renting, one new report might have you signing the dotted line on a rental lease. The pros at Realtor.com just released their August 2023 Rental Report, and it turns out that renting is less expensive than buying a starter home in all but three of the largest metros in the U.S., due to high mortgage rates, steep home prices, and declining rent costs.
Last month alone, the cost of buying a starter home in the top 50 metro areas was $1,111 (60.3 percent) higher than renting in those markets on average, with Realtor.com's chief economist Danielle Hale sharing more info about the surprising data discovery.
"Rents have registered steady declines for the past four months and, while they remain well above pre-pandemic levels, when you factor in the impact of record-high mortgage rates and high home prices, it's understandable that many would-be homebuyers are choosing to remain on the sidelines," Hale shares. "The downward trend in rental prices reduces the sense of urgency, giving renters more time to save for a home. In the period ahead as rents soften, we expect more households will remain renters for longer."
The report notes that in August alone, renting was more affordable than buying a starter home in 47 of the 50 largest metros, up from 45 during the same time period in 2022. While skyrocketing mortgage rates have pushed up the cost of taking on a mortgage, climbing home prices have expanded the base of mortgages as well, making buying even less affordable compared to renting. The advantage of renting continues to grow in all rent-favoring markets, with Austin, Texas becoming the most renter-friendly market. The monthly cost of buying a starter home in the Lone Star State's capital city is cited at $3,946 — 136.3 percent more than the monthly rent — for a monthly savings of $2,276. Baltimore and St. Louis also flipped from buy-favoring to rent-favoring markets during the past 12 months.
As per the current data, three of the top 50 metro areas remain more affordable for buyers, including Birmingham, Alabama; Memphis, Tennessee; and Pittsburgh. Still, it seems renting reigns supreme, at least for now, in most major parts of the country, and Jiayi Xu, economist at Realtor.com, doesn't see signs of things changing for the rest of the year. "As we noted in our July Rental Trends report, seasonality and recent momentum in the rental market make it very unlikely the market will see a new peak rent in 2023," Xu says. "Still, rents remain well above pre-pandemic levels, contributing to ongoing affordability concerns for renters, regardless of whether they plan to rent or buy in the months ahead."

Check out the full report here.