5 Ways to Save Money on a New House, According to Contractors
We independently select these products—if you buy from one of our links, we may earn a commission. All prices were accurate at the time of publishing.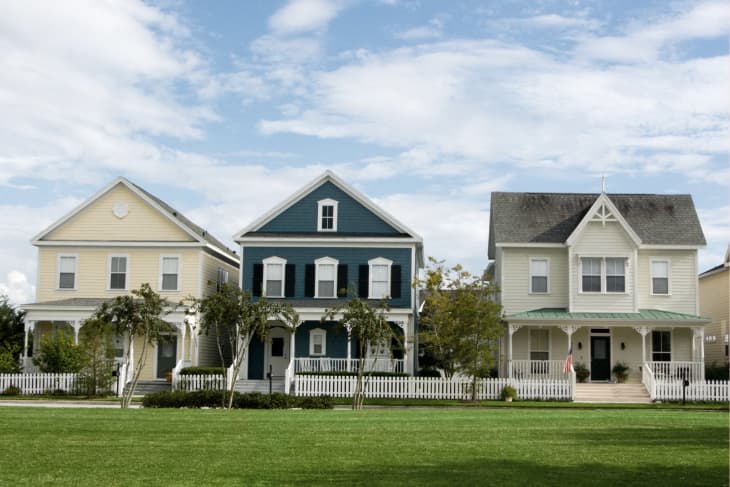 I can't tell you how many times, in moments of frustration with my kitchen design, I've picked up my phone and searched the price of a renovation… only to Nope right out of my browser.
But by making strategic choices and relying on expert suggestions, a renovation within your budget isn't impossible. I spoke with contractors who shared their best advice for saving money on customizing your new house. Read through, and then fearlessly peruse our Home Projects vertical for inspo!
Follow Topics for more like this
Follow for more stories like this
Have a clear—and unwavering—idea of what you want
Have a solid wish list from the beginning, and try to hit everything at once, explains Justin Krzyston of Stonehurst Construction, a contracting firm in Los Angeles. He says you should also resist the urge to tack on projects as you go. Instead, budget for these before you begin. "I see so many people burning cash because they're doing a bathroom, and go 'You know, while we're at it, why don't we do the kitchen? And while we're at it, can you do the backyard or pool, too?'" he says. "At the beginning, you have to do your homework and make sure that you have all your decisions made before you start. I know that's hard, but that's what takes so long—waiting for material or tile or appliances or that hardwood floor that you want, whatever it is."
Al Rosario of ACR Pro Contractors Corp. in Brooklyn agrees: "The best way for a client to save money is for the client to have a general idea of what they would like prior to contacting contractors… for instance, if it were a kitchen renovation, the client should know the style of cabinet that they'd like, whether shaker, slab, or contemporary." Simply understanding their budget is also critical. "By knowing the clients' budget, we can then provide them cost savings options via value engineering, [in which] an experienced contractor can provide a consultation to outline various options for cost savings in order to meet the client's budget," he says.
Don't choose a contractor just based on their pricing. "Check their credentials, their insurances, licenses, and actually reach out to their past clients to ask about the experience during the project and after the last payment was made," says New York City-based luxury construction firm owner Amos Guetta. "That's how you'll really know if the contractor will be responsive and responsible to their job."
Alternative building materials might save you big on renovation projects. "When you're doing a kitchen, you can keep your cabinet boxes and put on new cabinet fronts," Krzyston shares. "Or, pop off the countertop and put on a new countertop." He explains that taking just the cabinet doors and hardware off and leaving their configuration can save you between $10,000 and $20,000 during an entire kitchen renovation. The same goes for hardwood floors. Even if you think you're set on buying natural hardwoods, listen to your contractor when they suggest alternatives. Synthetic hardwoods are much less expensive, and can look just as nice.
Chicago-based independent contractor Luc Gehant recommends clients focus on saving money on kitchens and bathrooms, since they're often the most expensive rooms to renovate. "With living rooms or bedrooms, those are pretty simple in comparison, because it's a question of 'What color do you like?' or 'What elements do you want?" he says. "You can do all sorts of closet build-outs, you can do all kinds of extras that would create that mood or that feel of what you want in your personal space without having spent a whole lot of money."
Krzyston says piecemeal projects a major renovation saboteur. "Two years ago, we did four bathroom renovations inside a single house, but we did them all at separate times because the client wasn't on board to do all of them at the same time. All that does is add to the cost and the time."
However, for smaller projects, planning your renovation in increments might be helpful. For contractors like Gehant who renovates many new one-bathroom condos, he recommends: "Don't try to do everything at once. Kitchens and baths alone are intensive rehabs… unless you want to live at a hotel or in-laws for weeks."