This Well-Designed Wall Calendar Sells Out Every Year, but You Can Snag One Right Now
We
independently
select these products—if you buy from one of our links, we may earn a commission. All prices were accurate at the time of publishing.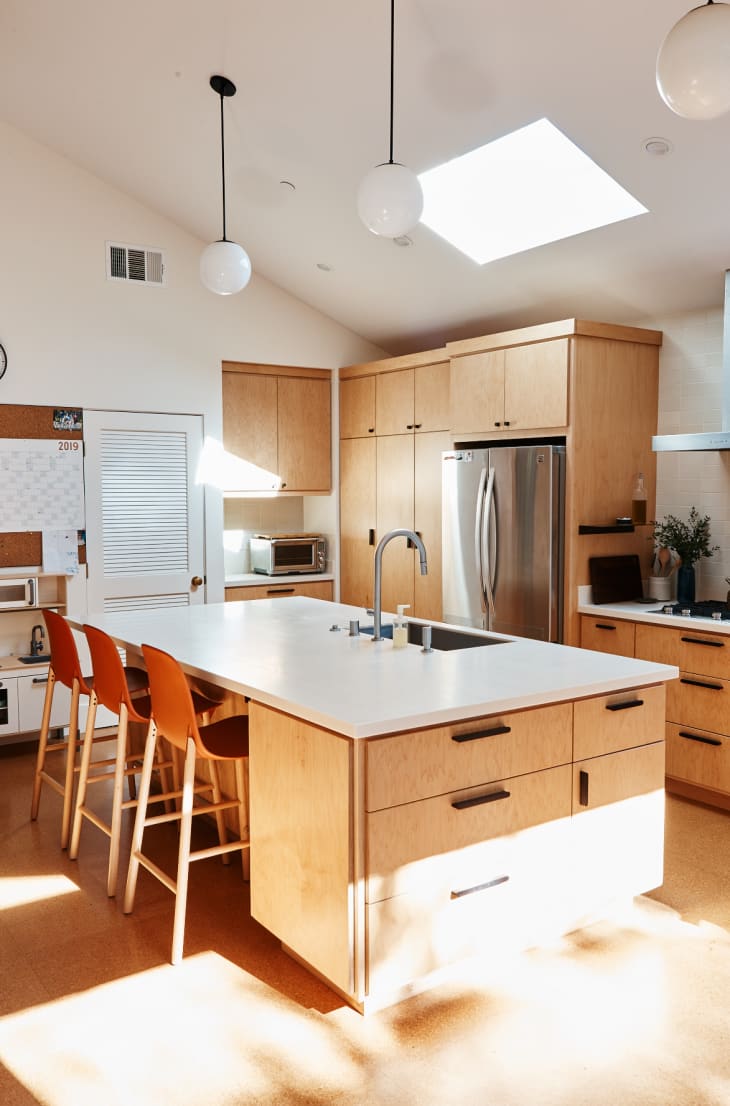 One of the best things about writing and producing a book about home interiors is that it gives you an excuse to snoop around in other people's spaces. When I was shooting my first book, "The Little Book of Living Small," I picked up quite a few tips and tricks from the homes we photographed, but one thing I discovered while shooting has eluded me. 
In the Santa Monica kitchen of Polly and Andrew Hall, the hosts of the Earsnacks podcast, I noticed a super chic wall calendar. When I asked about it, Polly revealed that it was The Big Picture calendar from Schoolhouse. This year-at-a-glance style calendar has all 365 days on one 22 x 28½-in poster, so you can fill in every last birthday and school holiday once at the beginning of the year. Weekend days are subtly shaded, so you immediately know which days are which. The calendar's squares are just big enough for writing the headline for events like "soccer practice" or "teeth cleaning," but that's really all you need when your digital calendar (and memory, if you're lucky!) has all the nitty-gritty details. ​
I made a mental note to get my own The Big Picture calendar in 2020. However, it sold out before I remembered to buy it for the last two years! So this is a warning to myself and to anyone else who loves this utilitarian design: Schoolhouse has just released this limited-edition piece! Get yours now before they disappear. 
New for this year, the 2024 edition features an illustration of iconic Schoolhouse products on the back, so the calendar can be flipped over and repurposed as wall art when the year is over (shown below). Honestly, the calendar itself doubles as wall art, thanks to its size and vaguely checkerboard motif of weekday versus weekend color variance.
I, for one, will be grateful to have the year mapped out for me in one place, so I can quickly check when the winter break for school is or when my in-laws are coming to town. I've also got my fingers crossed that having the calendar posted in a central spot will cut down on the questions about what is happening and when. Wishful thinking? Maybe, but it's worth a try!