3 Things Real Estate Agents Wish You Knew About Scrolling Zillow
We independently select these products—if you buy from one of our links, we may earn a commission. All prices were accurate at the time of publishing.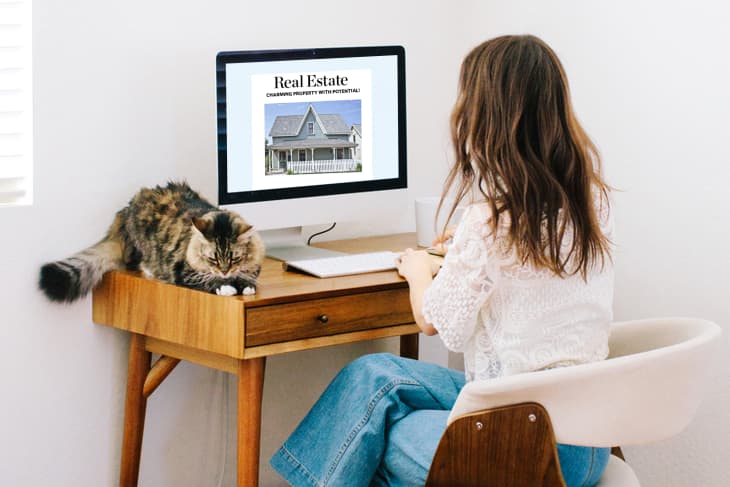 Back in 2021, "Saturday Night Live" blessed us with a sketch about scrolling Zillow, likening the real estate site to porn for people in their late 30s. It was a peak pandemic "pop culture meets real estate" moment that tapped into wild fantasies like buying power (you could afford a mansion if you moved to Virginia!). But it also shined comedic light on the satisfaction of shopping for a home online — especially if you're among the 35 percent of people who are browsing Zillow just for funsies. 
As for serious buyers, 95 percent use online tools during their search process, and 4 in 10 say the first step they took in the homebuying process was looking online at properties for sale, according to the National Association of Realtors. Still, real estate agents caution that shopping for a home online can be tricky. To help better manage your expectations, here are three things they wish buyers knew about scrolling Zillow.
Follow Topics for more like this
Follow for more stories like this
The listings may be out of date.
Oftentimes, the homes that are listed "for sale" on Zillow have already been snapped up, especially in this sizzling hot market. 
"I've had plenty of buyers use Zillow as a search tool for homes," says Ryan Bowman, Realtor and associate broker with eXp Realty in Kent, Ohio. "As a result, they've been frustrated when they ask to see a home that's already under contract." 
In some instances, he's had buyers want to tour homes that have been under contract for two weeks or more.
The "Zestimate" isn't a full picture.
Buyers will oftentimes use the "Zestimate," or home value estimate they see on Zillow, to inform their offers. The Zestimate, though, is typically based on square footage of similar sized homes sold and doesn't take into consideration things like condition of the home or the location (i.e. neighborhoods within the same community can have different median home values), Bowman explains. 
"Zillow — just like any automated or algorithm-based technology — can only compare hard data points like square footage, size of lot, number of bedrooms, number of bathrooms, etcetera," Bowman says. "That's why if you purchase a home and make major improvements to it, Zillow would have no way to know that you remodeled three bathrooms, added a patio, pool, and renovated the kitchen. So even though you've added tremendous value to the home, the Zestimate wouldn't reflect it."  
According to Zillow, the nationwide median error rate for on-market Zestimate is 1.9 percent. It's 6.9 percent for off-market homes. The accuracy is dependent on the data in the home's area.
Agents pay for promotion.
Homebuyers may not realize agents pay for promotion on Zillow, says Sarah Gatewood, a real estate broker with Covenant Realty in Louisville, Kentucky. "Often, a homebuyer believes they are calling a listing agent directly; however, they are calling an agent who has paid for market share in a particular area," Gatewood says.
If you do plug in your information to Zillow to "request a tour" or "contact agent," be ready to start hearing from agents on a consistent basis, says Martin Carreon, broker and owner with Soco Wine Country Properties in Santa Rosa, California. 
In an ideal process, a potential homebuyer would start with a locally licensed agent who'd provide them a full buyer consultation, Gatewood says. This process should include things going over current home values, setting the buyer up with a top-notch lender, determining the buyer's wants and needs, assessing their timeline, and providing an overview of how the homebuying process works, Gatewood says.