Sculptural Candles Are Having a Moment, and These 5 Should Land in Your Cart
We independently select these products—if you buy from one of our links, we may earn a commission. All prices were accurate at the time of publishing.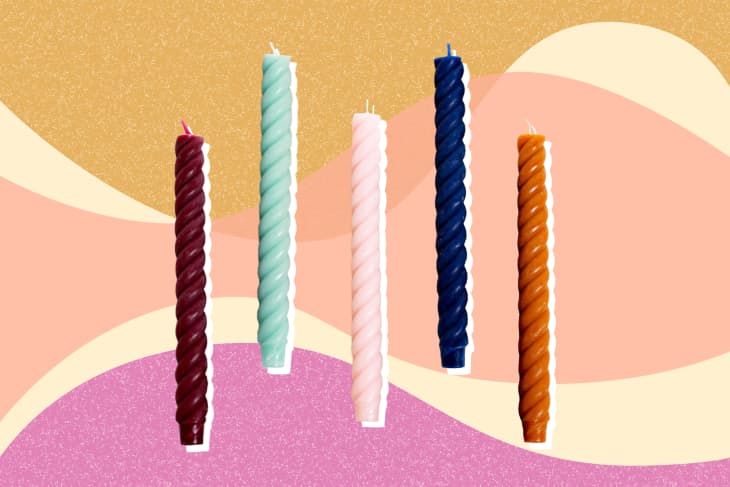 I love candles in all shapes and sizes, but there's a new crop of decorative ones I'm currently focused on that aren't the usual wax-in-a-votive or long taper. Instead, they're almost like miniature sculptures that can double as decor. Here are a few candles that are so cool, you might not even want to burn them.
These knot candles call to mind to the knot pillows you may have seen on your Instagram feed. They're sold by CandlesNYC on Etsy, made of unscented soy wax, and come in seven different colors. And better yet, they're on sale for $9.60, which means you can probably get more than one.
The human form has inspired art for centuries, so it comes as no surprise that it's been translated into candles, too. Nordstrom sells these beautiful, unscented candles inspired by Greco-Roman sculptures and the Greek goddess of women, marriage, family, and childbirth. They retail at $40 and come in white, beige, and brown.
If you love vases, then you'll love these candles from Revolve. This $68, three-piece candle set resembles a set of modern vases in a neutral color palette of white, blush, and rosewood. Unlike many other decorative candles, these are scented with notes of sweet plum, jasmine, and cedar wood.
These cute lamp-shaped candles will literally light up your life. Yui Brooklyn has a whole collection of unique wax candles at Urban Outfitters, and these lamps are some of my faves. Each candle has a round base with an accordion lamp shade on top in a different color. They're unscented, made from soy wax, and cost $26 each.