These Homeowners Found a 300-Year-Old Well In Their Kitchen During a Renovation
We
independently
select these products—if you buy from one of our links, we may earn a commission. All prices were accurate at the time of publishing.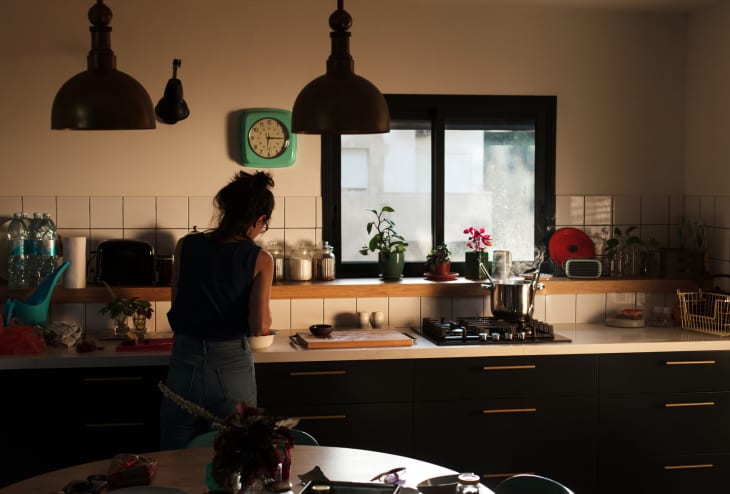 When renovating an old home, it's common to find old sections of newspaper and antique bits and bobs hiding behind plaster, under floorboards, and in the crevices of crawl spaces. But these homeowners found something so bizarre when they demolished their kitchen to put in underfloor heating that they felt they had no choice but to incorporate it into the finished design.
"A little over a month ago, we came across something absolutely amazing underneath our kitchen floor," TikTok user Detectorist Morty (@mortylad) said in a March video. "Little did we know we've been walking over a 300-year-old water well every day for the past 20 years." 
While digging out the original foundation, the homeowners found a strange hollow spot covered with an odd gravel mixture and full of water. They originally thought it was a leak, so they kept digging until they unearthed an entire well. 
They decided to keep it and built up the sides so it would be level with the new floor. They completely dug it out and discovered it's about 17 feet deep and would fill with about eight feet of clean water.
Plus, they found a lot of cool old things that have been preserved in the well for at least 100 years.
To see how Detectorist Morty works the well into the design of their kitchen remodel, you can follow along on TikTok. The homeowners have poured the new concrete flooring and the new rim of the well is level with the concrete. How cool would a transparent well cover be?
That's the thing about renovating centuries-old homes — you never know when you're going to find a hidden well in your kitchen!