4 Real Estate Agent-Approved Tips for Setting Your Home's Listing Price
We independently select these products—if you buy from one of our links, we may earn a commission. All prices were accurate at the time of publishing.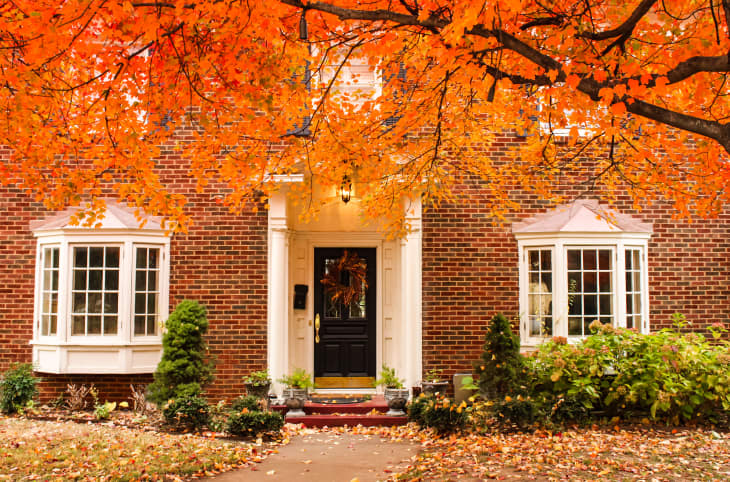 This past summer, I saddled up at the Adult Table and did the scariest thing I've ever done: I listed my condo for sale. Like a pupil anxiously seeking out after-school calculus tutoring, I sat across from my top-of-the-class real estate agent. I took notes as she explained the current market, the procedures for listing, and general logistics. Just as I thought I couldn't possibly retain any more real estate knowledge, my Realtor posed the final question: what number did I have in mind?
It was like that scene in Austin Powers when Dr. Evil just starts throwing out comically absurd numbers: "One MILLION dollars!" Not so fast, Sarah. Thankfully, my Realtor settled in and walked me through her expert tutorial of four key factors to consider when setting a home's listing price. And trust me, these considerations truly are key — and with their guidance, I sold my one-bedroom condo in less than two weeks! 
What's selling in San Francisco won't match the real estate market in Boise, no matter what trends are being generalized nationally. Amy Wu, Chicago-based Realtor, magical real estate wizard, and all around genius, shares, "While selling patterns in certain regions may illustrate a particular picture of the market, this should not be assumed for other regions." Paying attention to local and regional trends before and during your home sale prep will make all the difference. 
Even within a city or neighborhood, the types of homes selling might differ. "In assessing market trends, it is also important to further dissect the data and analyze the types of properties that are selling," Wu says. "For example, these days a high-rise condo may not sell as quickly as a detached property." 
When selling my condo, the building landed just on the cusp of the definition of a high rise. That meant it was also a very short high rise, putting it in an oddball spot that could go either way. My Realtor effectively factored this into our pricing, and sellers can look to their agent for this same guidance. 
I hereby grant all house sellers permission to copy off your neighbors. Seriously, act like this is Mr. Terasaki's high school chemistry class and just cheat (sorry, Mr. Terasaki — I went into writing, predictably, and not medicine). This also is the perfect time for your Realtor to tap into their databases that are closed to the public.
"A great comparable (aka 'comp') is a similar property in type, layout, age, condition, location, and school district that has sold within the past 3 to 6 months," Wu says. Examining similar properties that recently sold will set sellers up for success.
As I mentioned, Realtors have a little more scope into the back-end of selling as well. Wu advises, "When looking at comps, also take into account whether those particular sellers had offered any concessions to the buyers (aka 'seller's credit') — this helps determine if concessions are common in a specific area," she says.
Location, Location, Location
There's a reason Harold Samuel's iconic "Location, location, location" mantra has thrived in all topics of the real estate for nearly a century. Wu explains why, sharing, "the location is the most important aspect when considering a property because it is the one thing that cannot be changed." We're seeing this in real time, as many buyers approach homes in locations facing serious climate change with newfound concerns for long term living. 
During my home search, I walked away from an otherwise perfect home because it was adjacent to a busy gas station, and another because its driveway was impossible for backing out my car. "If a property in a subdivision sits on a busy street, it might call for a lower value than a property that is on a residential street within the same subdivision," Wu says. "Is the property near an industrial site, cemetery, landfill, etc.? All of these may have the potential to deter some buyers, which would ultimately result in a lower selling price." For the record: I ended up buying a home next to a cemetery and am thrilled about it because I am a Halloween Queen year-round, baby!
No one wants to move in the Chicago winter, which is where I live. Parallel parking a moving van in the snow and during dibs season? Get out of here! As it turns out, the time of year that a seller lists can make all the difference. "The spring and summer seasons are usually the best times to sell because the time of year attracts the most buyers — school is finishing up or on break, the weather is obviously much better to coordinate showings and moving," Wu says.
While this is pretty typical, the world has learned over the past couple of years that extraordinary circumstances can and will occur. (Ya know, like the pandemic.) Wu shares, "During COVID and due to low interest rates, the winter season of 2020 going into 2021 felt just as busy for many real estate professionals." Prioritize checking in with your Realtor about the best time to list and what outside factors might be affecting your area's market. And good luck!