You Can Now Shop Joanna Gaines' Antique Collection at Magnolia Silos
We independently select these products—if you buy from one of our links, we may earn a commission. All prices were accurate at the time of publishing.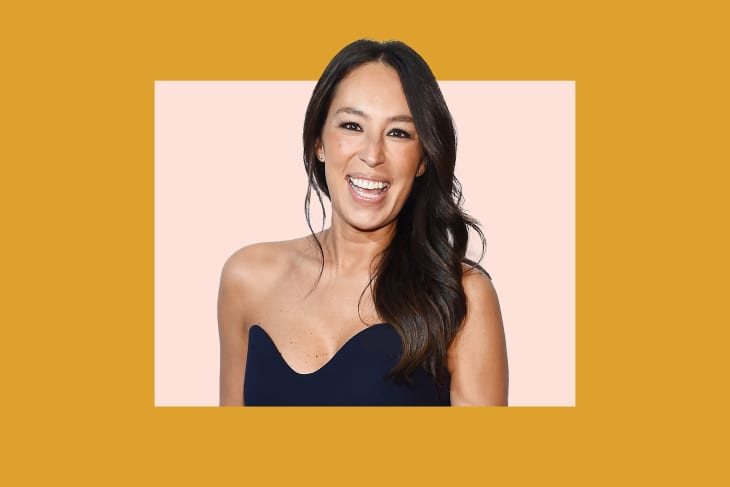 The day has finally come — Joanna Gaines is hosting the antique sale to end all antique sales. After going through her cache of antique and vintage gems, Gaines has decided to let go of a handful of her favorite finds and is opening up shop at Magnolia Silos.
Follow Topics for more like this
Follow for more stories like this
"@ChipGaines said it was time for me to let go of some things … so I moved a bunch of my vintage pieces that I've used for shop displays, past fixer uppers, and antiques I've had at the farmhouse over to the Silos," Gaines captioned a September 20 Instagram post. "We're calling it 'All of Jo's Things She's Hoarded Over The Last Few Years' or something like that. This new addition is now open @VisitMagnolia here in Waco!"
The All of Jo's Things She's Hoarded Over The Last Few Years exhibit will be a new staple at the Gaines' Magnolia empire. Jo Gaines spent a day combing through her stash to pick pieces she knows shoppers will love.
"If you've followed along on our journey, one thing that I really love … I love antique shopping and I love antiques and I love to never get rid of those things," Gaines said in the Instagram video. "And today I'm going to let go of some things and we are going to put a lot of these antique finds at the Silos, and do a fun little antique show."
But the process of deciding what goes and what stays with her was a challenging one. "I remember details like a freak when it comes to these pieces," she said. "I remember the moment. I remember the memory. I remember what I paid for it. I remember who I bought it from. Today is a walk down memory lane."
And as Gaines walked through the warehouse of goodies, a lot of the pieces she reminisced about actually came out of her own home. Her kitchen island from the farmhouse is in there, as is one of her first major "design pieces" — an old street lamp from England that she used as a fern planter. 
The antiques will be on display (and for sale) in the Grain Barn at Magnolia Silos. Gaines has always envisioned that the Grain Barn would be used as a storefront for her antiques, but she wasn't quite ready to let go of any of them when she and Chip first bought the property.
"Now, years later," Gaines said, "it's time to create this antique show-like environment in the barn." And like every other display at the Silos, the Grain Barn antique shop is absolutely beautiful.
"I can't wait for you to find one piece to put into your home and to carry on the story of these amazing finds," Gaines said in the video.
The antique shop is now open at Magnolia Silos in Waco, Texas, so book your plane tickets and pack lightly. You'll absolutely score some one-of-a-kind finds you can't live without.