The One Thing You Should Never Do Before Closing on a Home
We
independently
select these products—if you buy from one of our links, we may earn a commission. All prices were accurate at the time of publishing.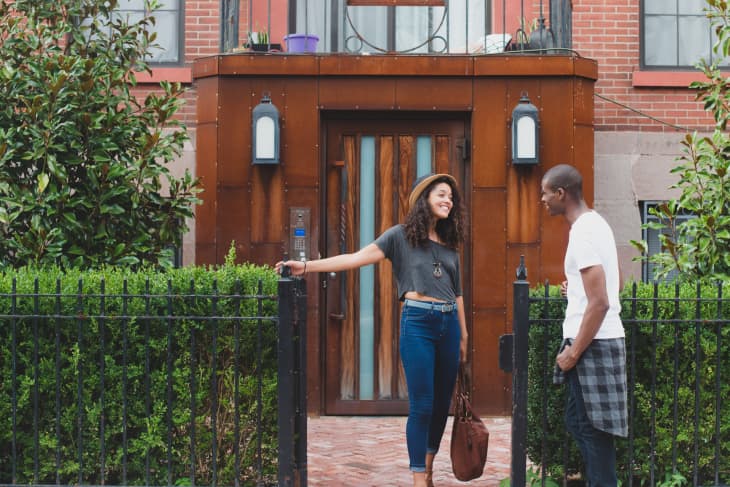 Here's how a real estate transaction typically goes. You go to an open house, decide you love it (or could love it), write up an offer that'll drain your savings account, and send it off to the housing equivalent of the man behind the curtain. Sure, the seller's name is on the contract, but unless you have superior sleuthing abilities and time, you're probably not going to find out much — and you're definitely not going to make contact.

But sometimes that gets turned on its head. When I looked at a house earlier this year, I was wavering — and the agent sensed that. It was historic with original trim and a storybook setting. The price was right. But there was also significant water in the basement (old house problems, yes, but this was a lot) and a few renovations that seemed troublesome. The agent immediately offered up a meeting with her seller. An actual, sit-down meeting, and I took her up on it. I figured it could assuage my fears, and I could charm the seller in person, buying me a little more time.

Spoiler: I didn't buy the house. It wasn't solely because of the meeting, but it didn't help. We didn't hit it off, and she revealed the warts a little too much. You need at least slightly rose-colored glasses to buy a house. And that's the reason real estate agents go into the business — they know how to sell a house. The good ones have a vision, and they can help you see yourself in the home. 
Sellers? It's not always guaranteed they have the warm, fuzzy demeanor that makes you want to hand over a couple hundred thousand dollars. 

Buyers might believe it'll earn them brownie points (I did!). Lindsey Harn, an agent with Christie's International Real Estate, has even seen buyers show up early to open houses or meander around late, hoping to cross paths with a seller. Their goal is typically to put in a good word and rise to the top of the offers, but this is hit or miss. "If the seller and potential buyer have a positive interaction, it could increase the seller's likelihood of accepting that particular buyer's offer," says Harn. But it doesn't always go that way.
Meetings can bring out emotional reactions.
"Part of our job is to remove the emotional reactions from either our client or the other party to help our clients make the most sound decisions for themselves," explains Jillian Hogan, Realtor with Jillian Hogan Homes. She notes that a decision to buy is between yourself and the property, and an interaction with the seller could sway this in either direction. 

Let's say the seller is selling because of a major life change they're not thrilled with. That could carry into the meeting, giving the buyer a bad taste in their mouth. On the other hand, if the seller is warm, welcoming, and charismatic, the buyer could feel guilty not going through with the deal, even if problems arise.

"If the other side is crass and rude, they will be gone by closing. You don't want to be making those decisions from a place of spite or willingness to bend over an emotional connection," adds Hogan. 
Positive preconceived notions can be shattered.
Adie Kriegstein, a real estate salesperson with Compass Real Estate, also discourages her buyers from meeting with a seller. Sometimes ignorance is bliss, and the idea that this dream house was owned by someone who could be your best friend is best left as a hypothetical. 

"Preconceived notions, which could be beneficial originally, go out the window once parties meet," Kriegstein explains. "Those notions may have worked in one's favor prior to an in-person meeting, but personalities could clash and emotions could detract from negotiations."

Sometimes, they don't even need to meet — knowing the name can do enough damage. 

"I recently had a seller who recognized the buyer through an offer letter and immediately things went sour. In the end she did sell to this party, but, during the process, she would take stabs at the buyer any chance she could," Kriegstein says.
But there's the chance of a heartwarming spin.
Hogan points out that, on occasion, meeting with the seller could have a positive impact. "I currently have a seller who built his home for his family in 1990. He knows every nuance about it and the neighborhood," Hogan says. If there's a buyer interested in a friendly transaction, she knows the seller would happily give them every piece of knowledge he has about the home. 

"He would want them to be best equipped as the next caretakers of the property," Hogan adds. "I hope this seller gets the opportunity to meet with the buyer, because it would mean so much to him."