Side-by-Side: Two Identical Lofts Decorated Totally Differently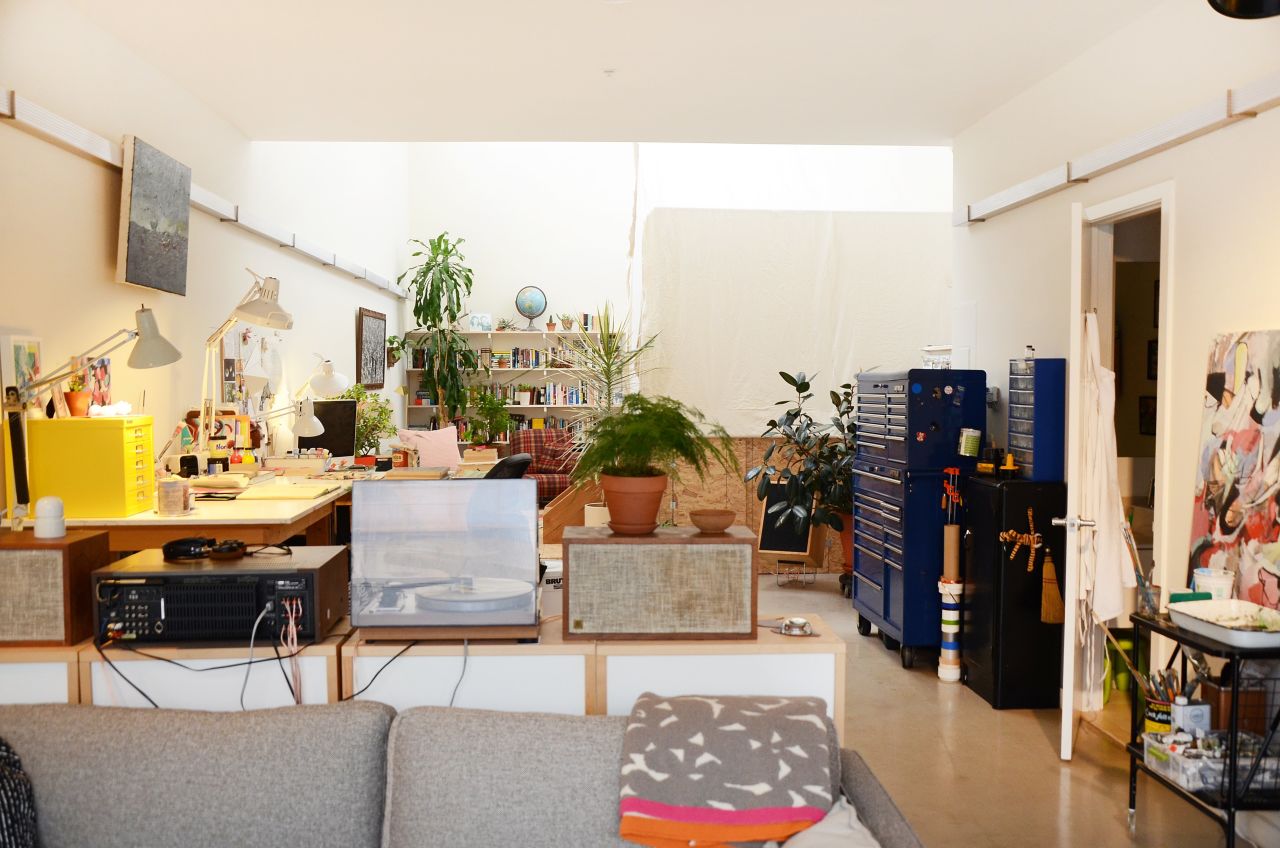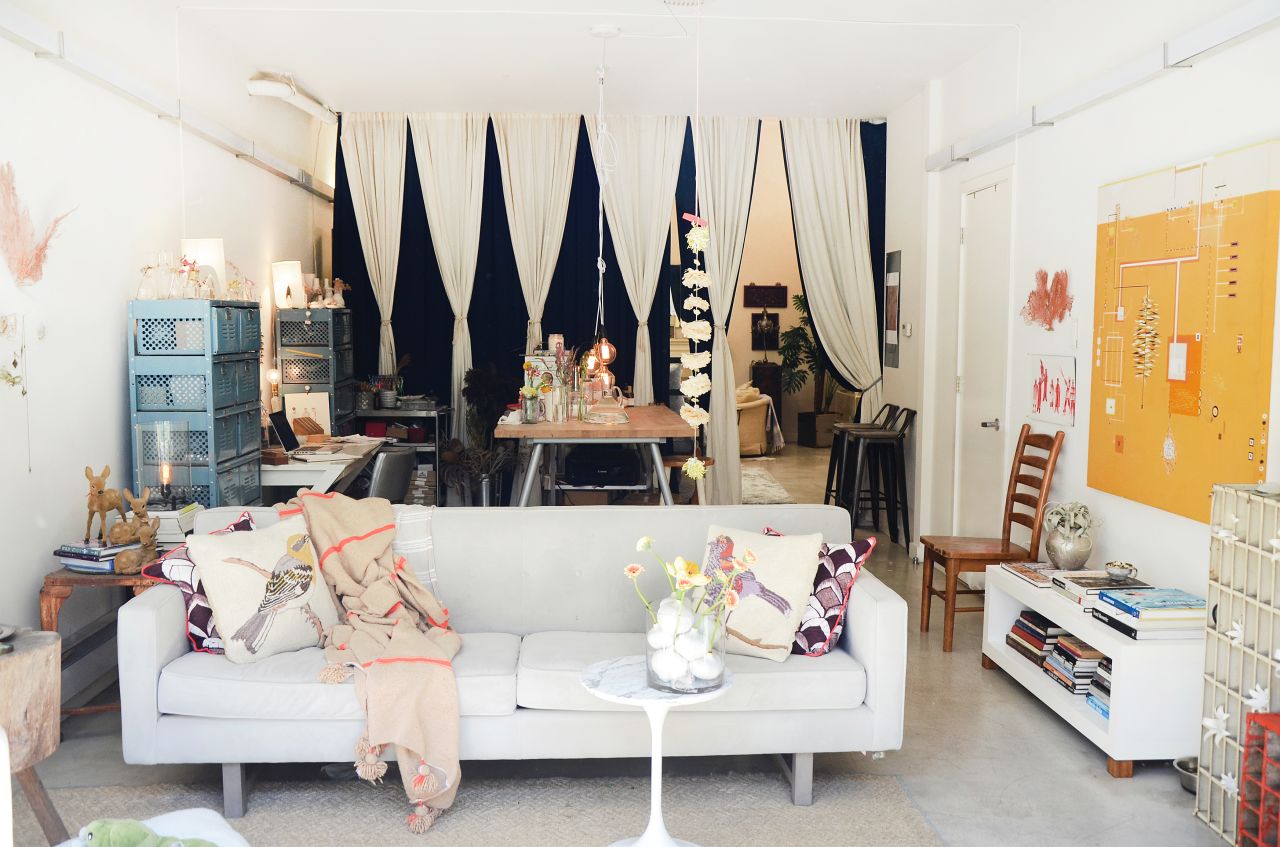 Beyond satiating curiosity, getting to see how different people tackle the layout of homes with the same floor plan is also illuminating. Do the same people have the same design challenges? Do they use space in the same way? Does architecture have a strong affect on the furniture and accessories selected?
Tirsh and Minky share a lovely North Oakland loft with their dog Arnie. As the owners of Hunter & Lew, a design studio, having a home that fosters creativity is clearly important to them. It's not surprising that their space features lots of their own DIY projects, as well as cleverly re-purposed vintage items. Images of their home are on the left of each slider.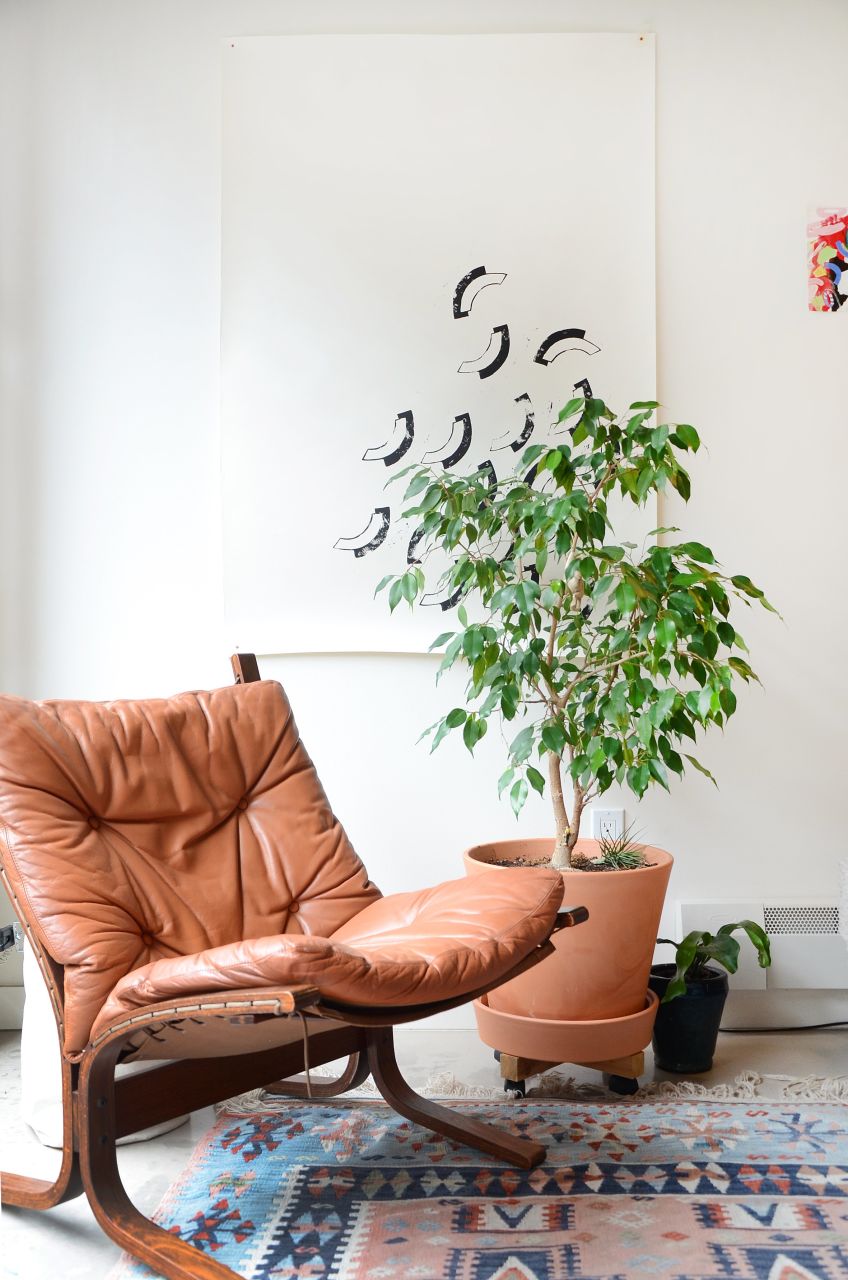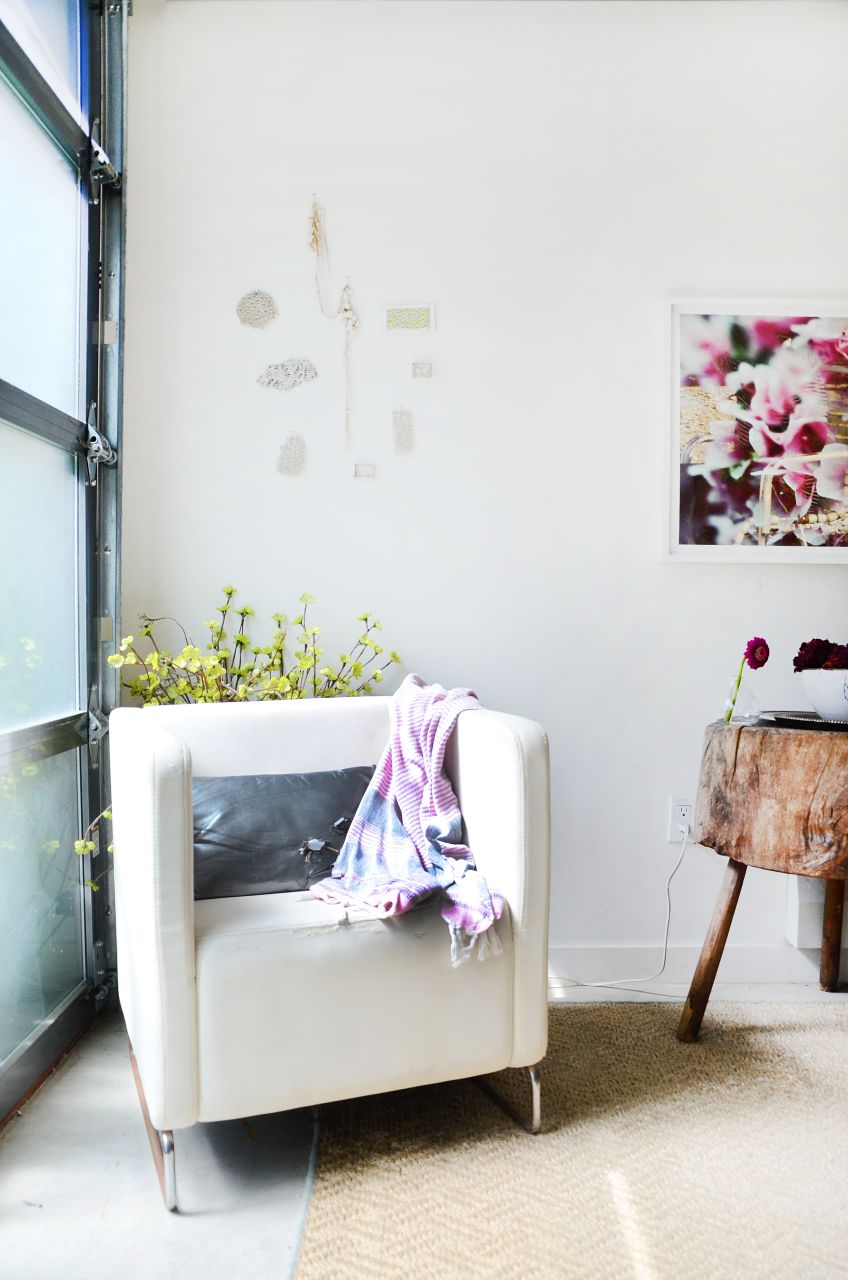 Laura Hyman has a loft apartment in the same complex, and shares her home with her pup. Also in a creative field, set designer Laura needed room for creativity and crafting in her open loft, too. Images of her home are on the right of each slider.
The first element you may notice these homes have in common is how each ground floor is arranged similarly. With one big wide open ground floor, each space needed to be divided (visually and practically) into smaller functional areas. Each home placed a cozy, living room seating area right at the front of the space, bathed in sunlight from the big roll-up door. Behind each home's living area, slightly divided by furniture, are the creative zones.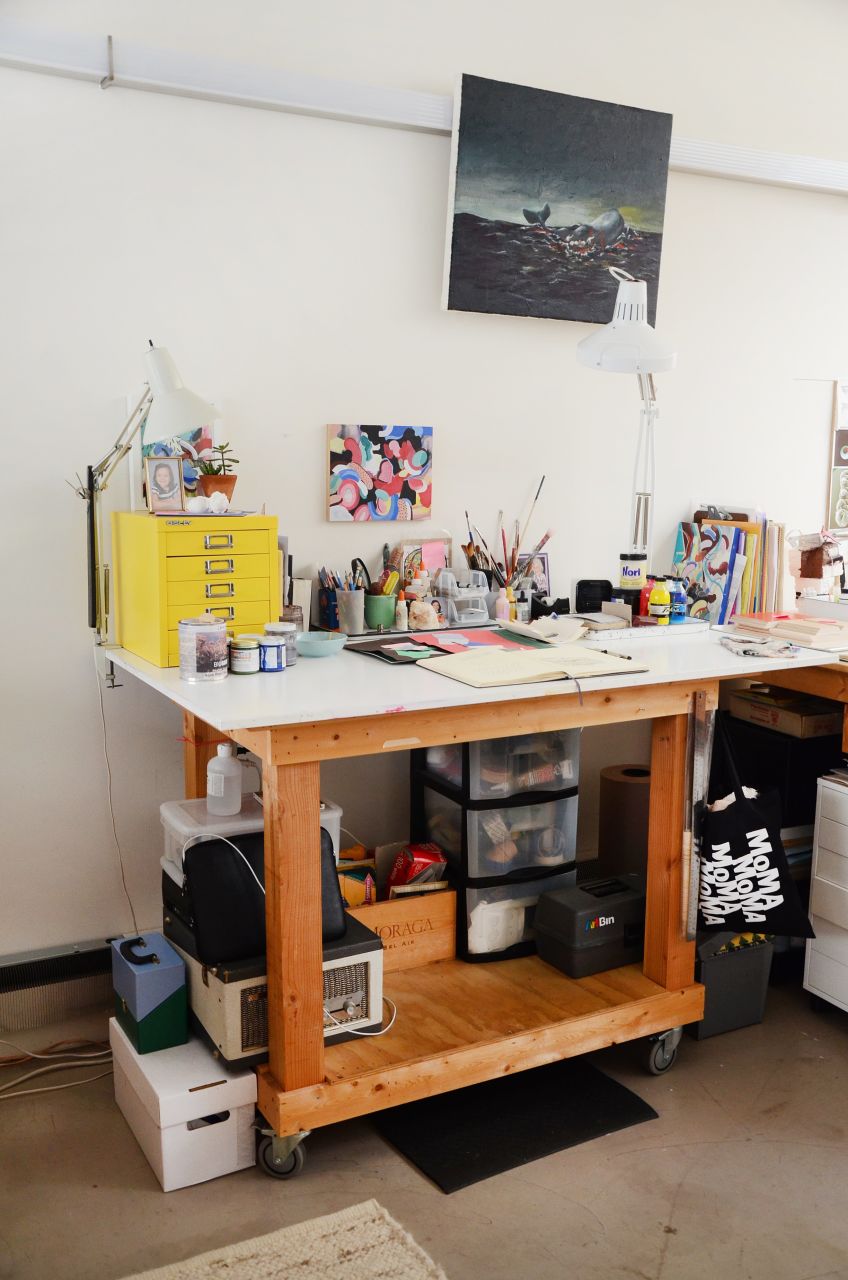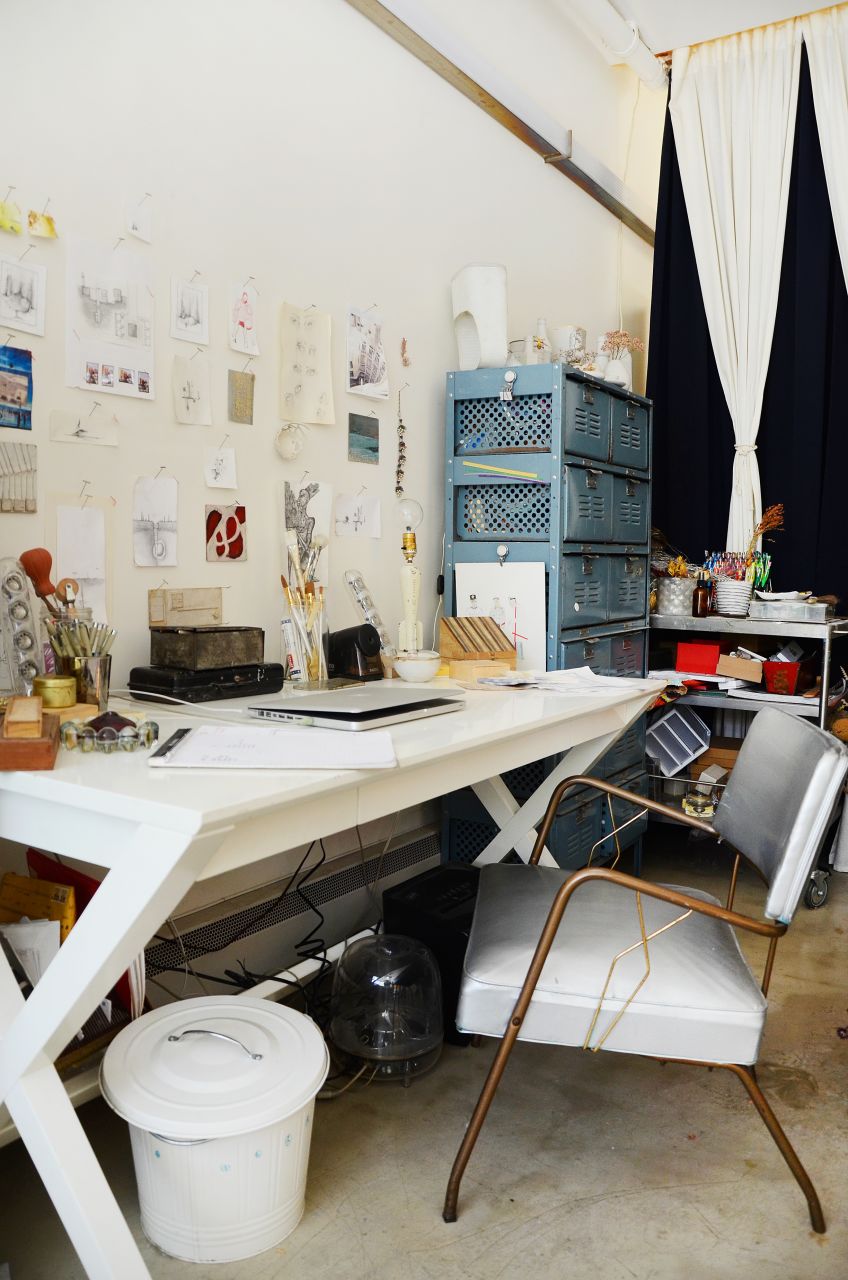 Despite living in homes where everything is so visible and out in the open, I love that the workspaces in both these homes have a free, artistic feel. There's storage, but many tools and supplies are also well within reach, underscoring that for both these homes, creativity is vital. Below, each workspace — located in the center of the open ground floor plan — gets plenty of light from the garage-door entrance, as well.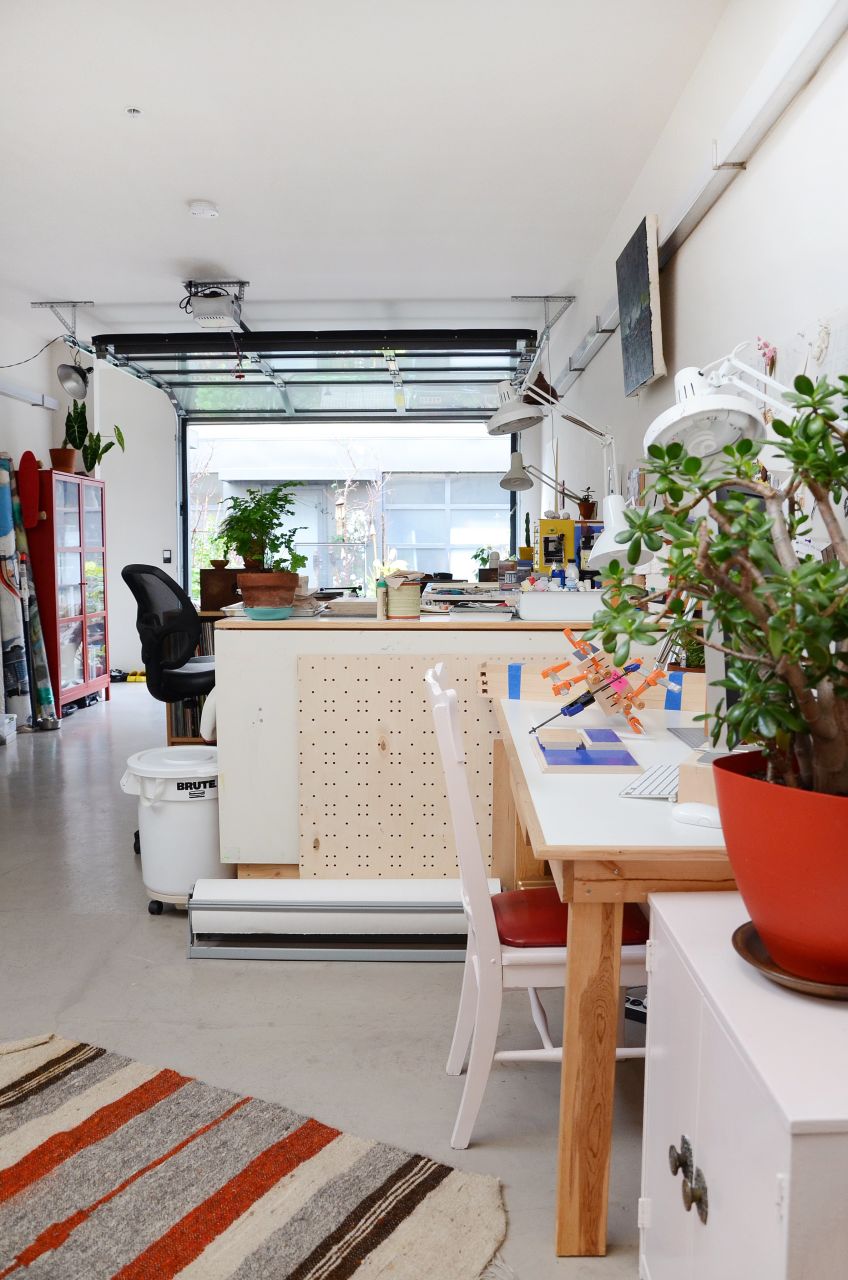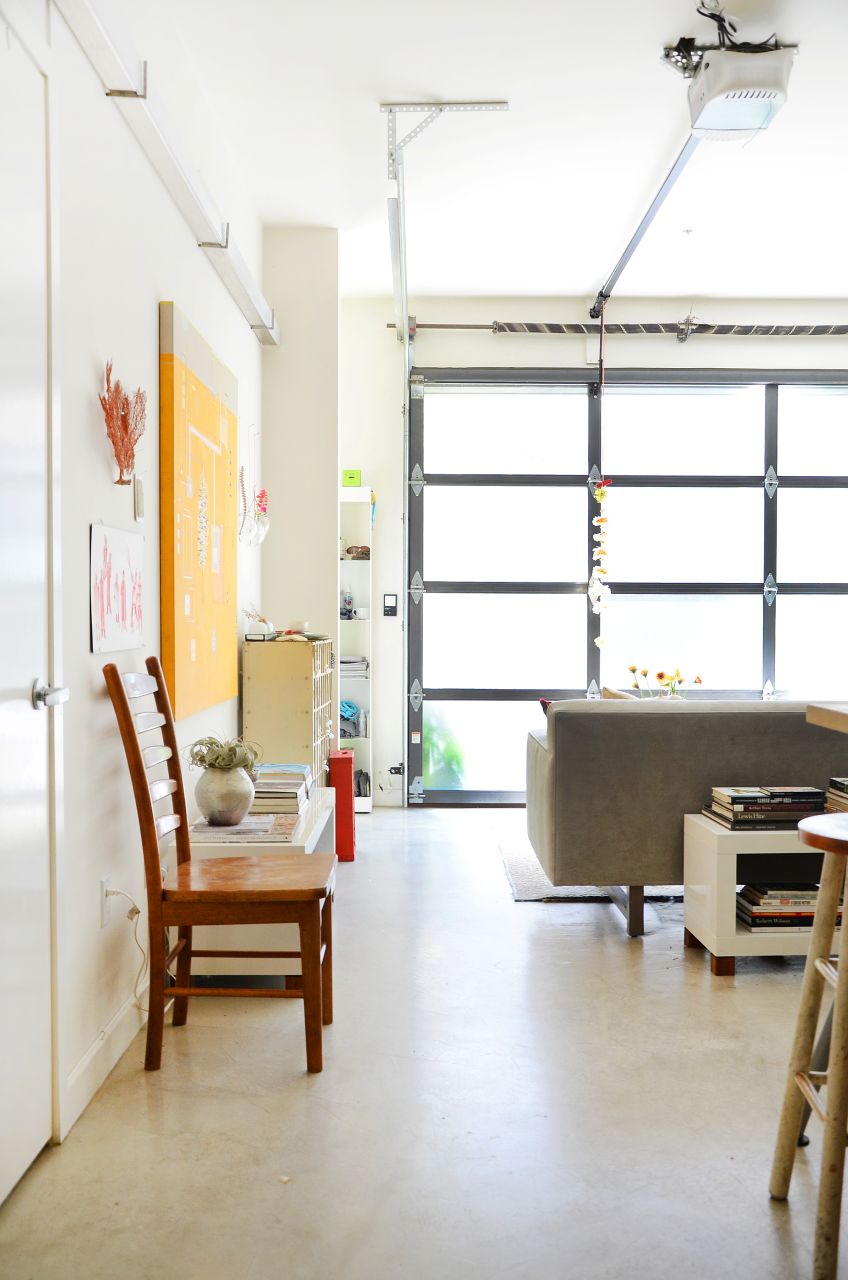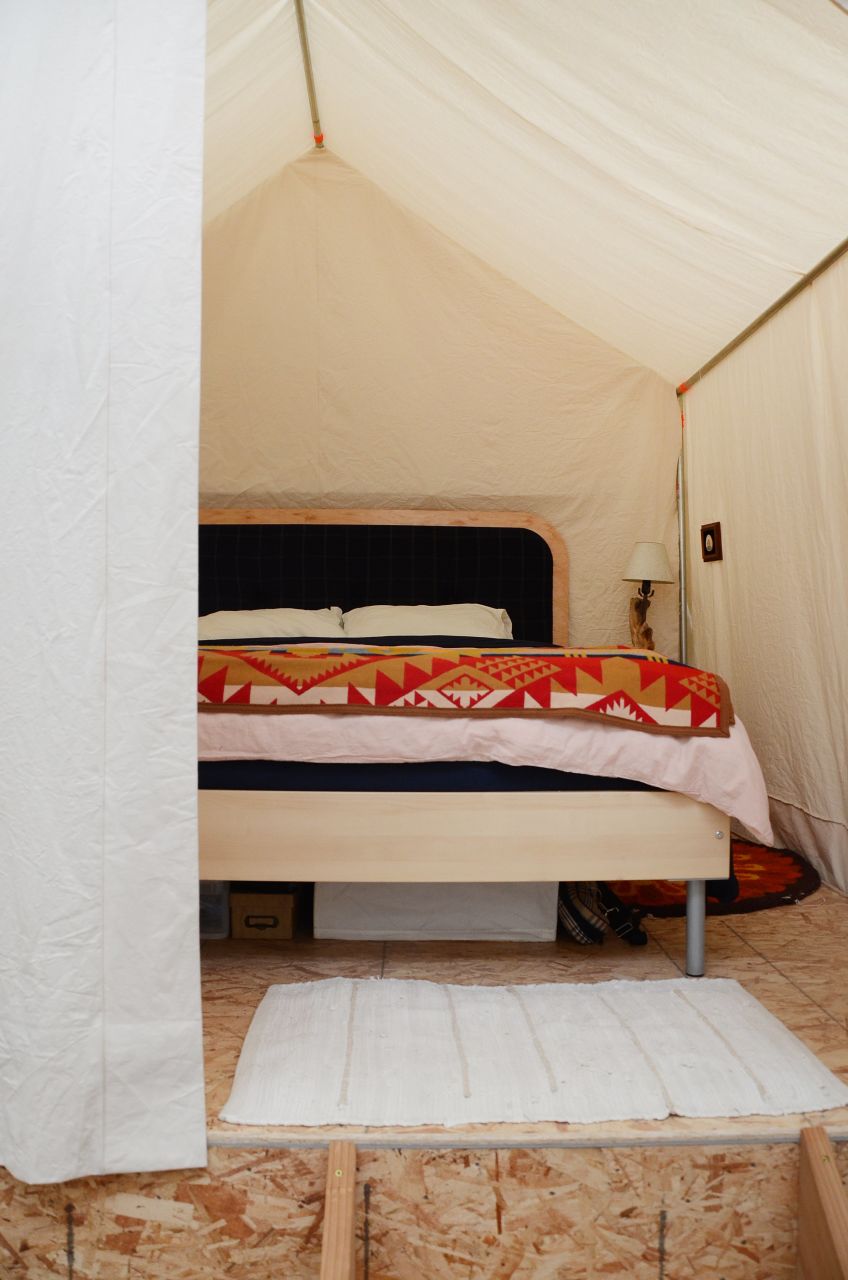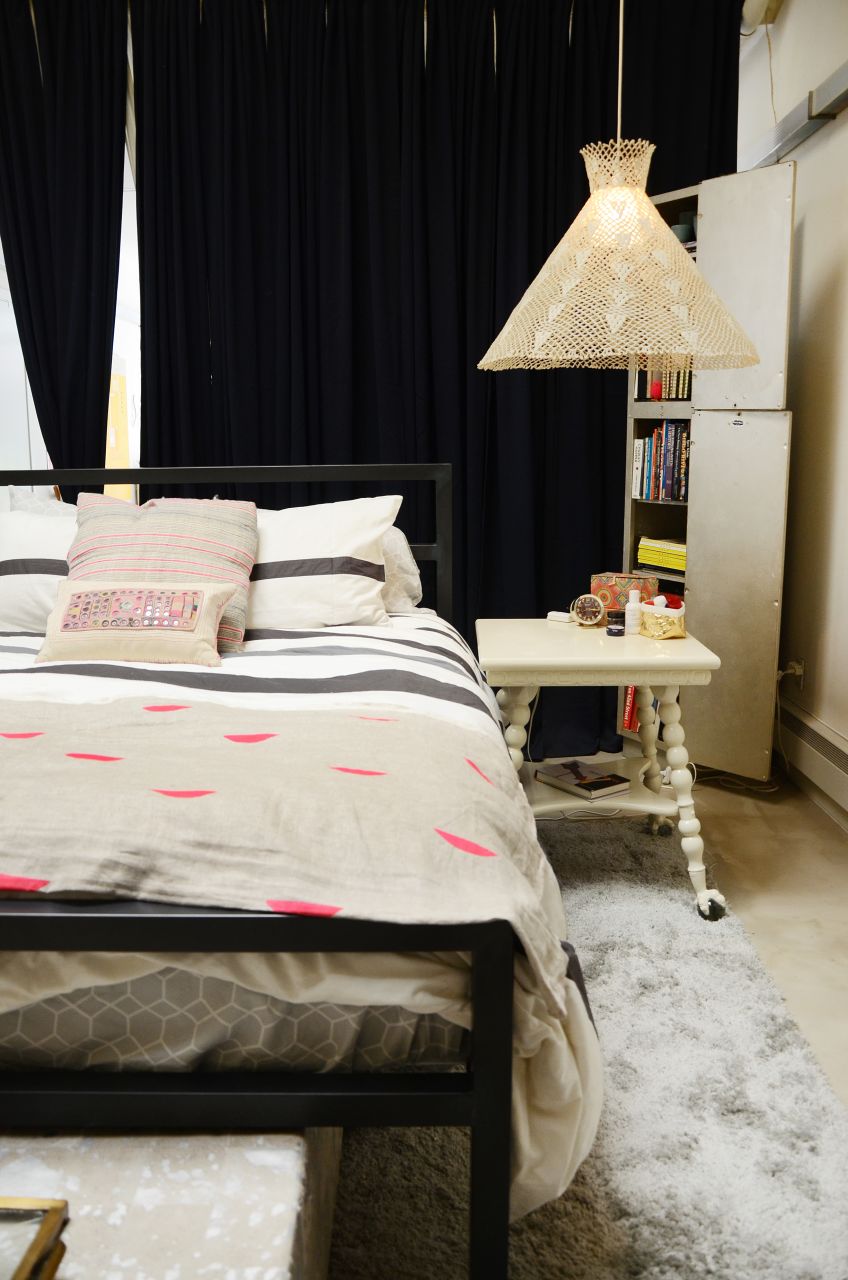 Something that I thought was very interesting was the bedroom area in both homes. Not only are they both located all the way in the back of the open ground floor, in both spaces, visual division was key. In Minky and Tirsh's home, they DIYed a clever tent-like platform bedroom that makes every night feel like glamping. In Laura's home, dramatic curtains divide the space, turning the bedroom into a luxurious boudoir.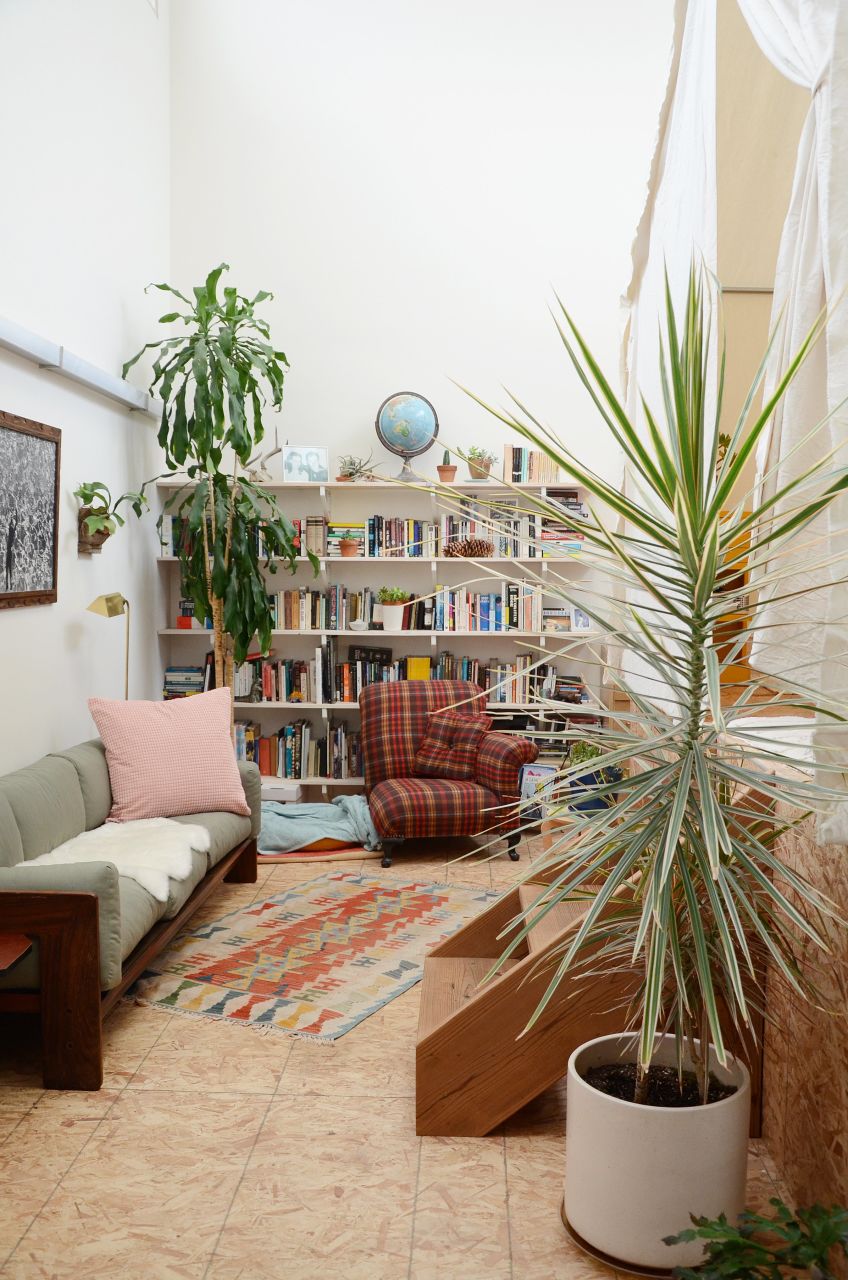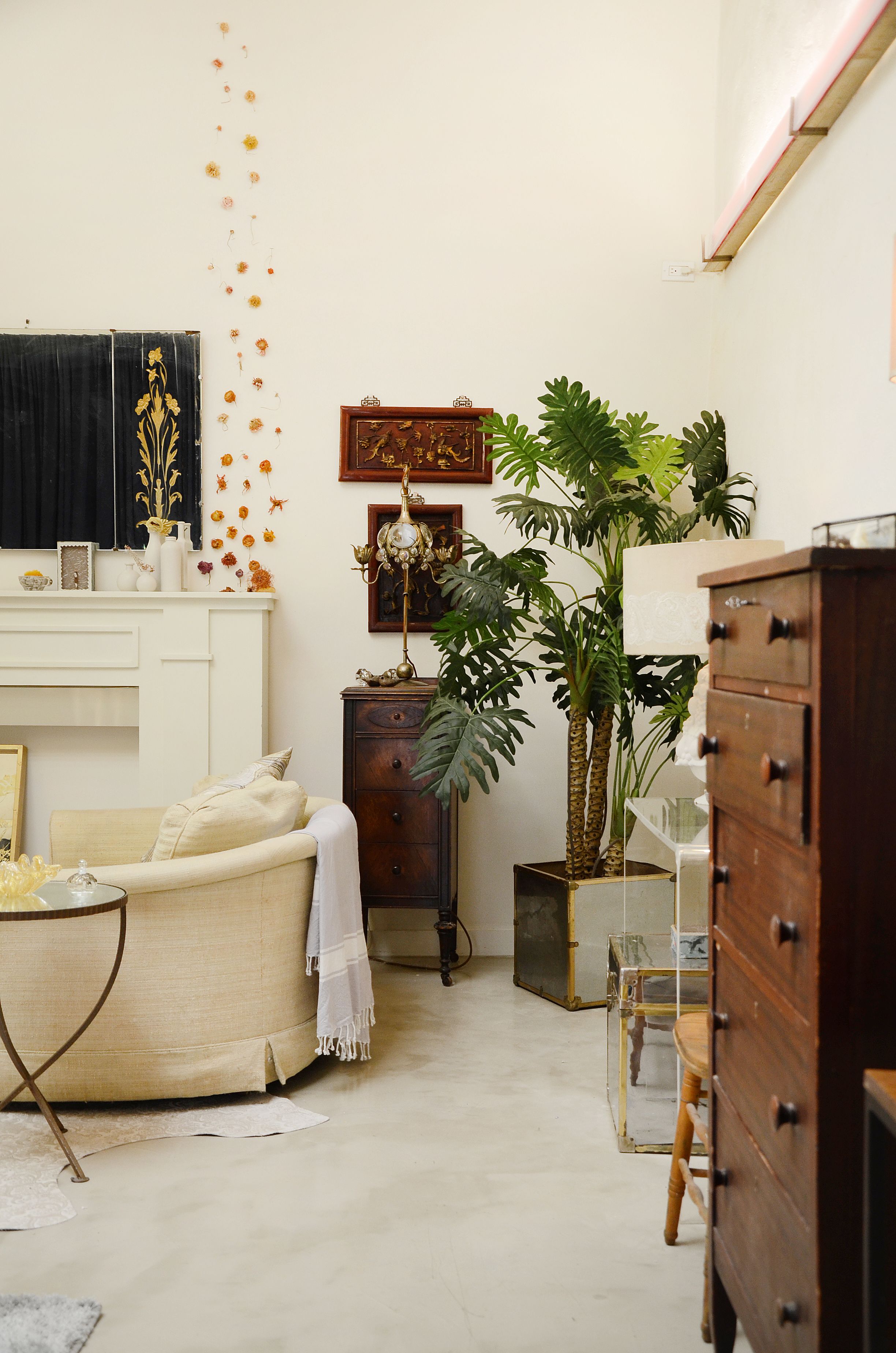 And though both homes feature different solutions to dividing the bedroom area, the two sleep spaces also have another thing besides just placement in common: beside each bed is a more intimate seating area than the more public living room area in the front.
Ready to see how the second floors compare design-wise, side-by-side? Let's head upstairs...see the second floor.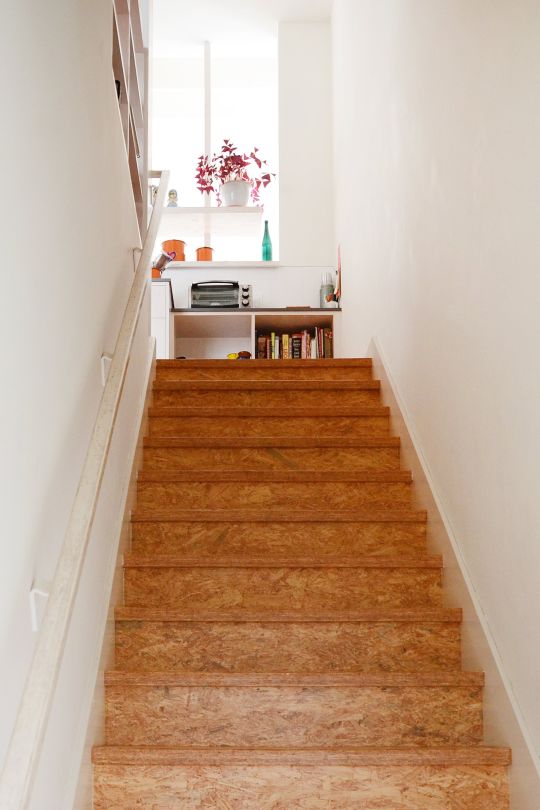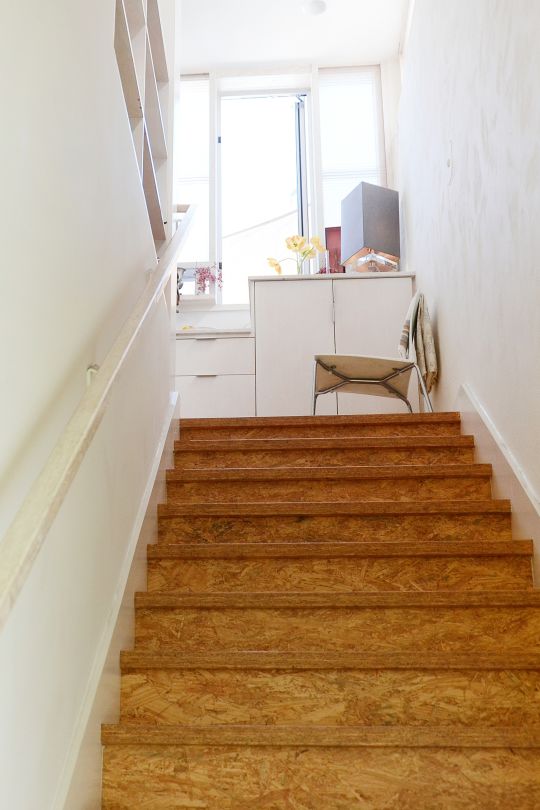 ---
See more Side-by-Side Style:
---
Thank you, Laura, Minky & Tirsh!