Small Spaces, Solved: Target's New "Project 62" Brand Is Here and It's Gorgeous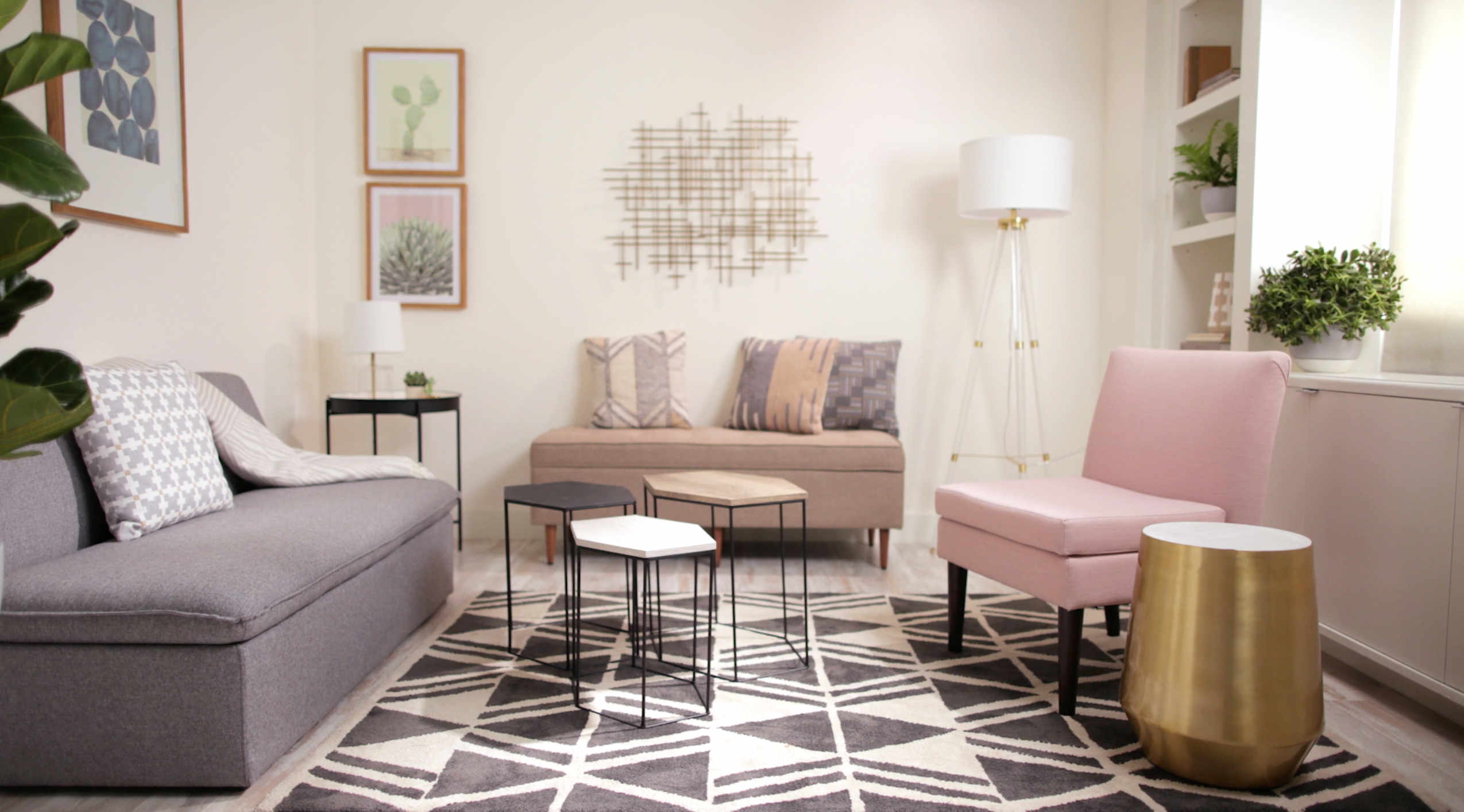 Target lovers, get happy. (And Modernism lovers, and small-space livers, and…well…a lot of people can get happy.) We're super psyched to announce the launch of Target's new brand, Project 62®. It takes the crisp, clean aesthetic of Modernism and applies it to small-space living, a match that makes so much sense.
1962 was a big year. That's when Modernist design hit its peak and moved into homes across the country. With its effort to cut excess and emphasize practicality, it helped homes become smarter and simpler. 1962 was also, coincidentally, the year Target was born, with its revolutionary idea to celebrate design for all. Project 62 embodies this legacy with a collection of modern pieces new and only at Target.
The pieces in Project 62 are pared-back but pretty. Timeless materials like marble, brass, wood, and ceramic keep the look feeling sophisticated. Plus, the furniture and decor is versatile enough to make the most of limited square footage. It's just what you want for an urban apartment or any home that needs a little help making smarter use of its space.
Our Favorite Modern Must-Haves
As you can see above, Project 62 packages more storage, multifunction, and do-it-all design needs all in a very sexy, composed style. Every design is modern, smart, and small-space friendly. If you're looking for ways to streamline and simplify, these pieces are the clever ideas you've been waiting for.
This post is sponsored by Target.
Thank you for supporting the brands that make Apartment Therapy possible.