Scientists Are Creating Windows That Double As Energy-Generating Solar Panels
We
independently
select these products—if you buy from one of our links, we may earn a commission. All prices were accurate at the time of publishing.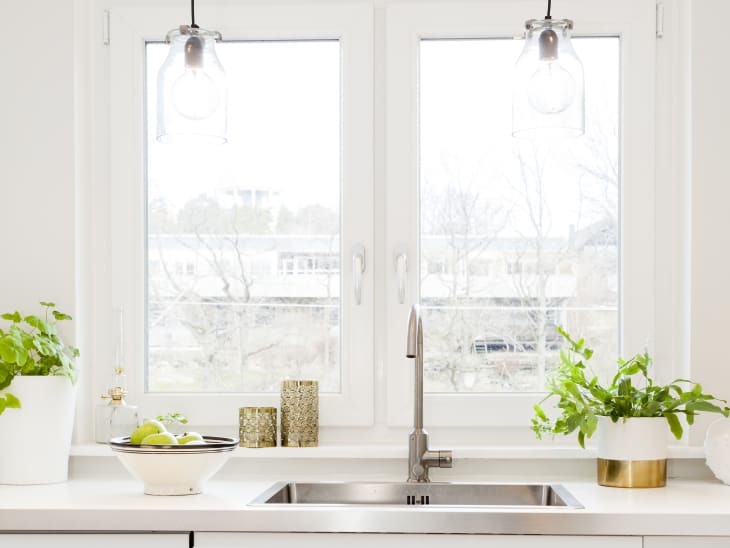 Windows, doors, and glass facades may soon become our main source of energy thanks to dye-sensitized solar cells (DSSCs). DSSCs have been under the microscope for decades, but a team of scientists from École Polytechnique Fédérale de Lausanne in Switzerland has made an enormous breakthrough that could make solar panel windows a reality sooner than later, according to The Independent.
DSSCs are easy to produce, flexible, affordable, and have low toxicity, making them fairly simple to work with. And once they're sensitized by light, the dye can produce electricity similar to how plants photosynthesize by way of chlorophyll, according to DSSC solar group GCell.
The dye molecules catch photons of incoming light, either sunlight or ambient artificial light, and use the photon's energy to excite electrons and therefore produce energy. 
The École Polytechnique Fédérale scientists designed photosensitizer dye molecules that can harvest light from an entire spectrum of visible light and the SwissTech Convention Center has already used the technology to install dye-sensitized solar windows in its building.
According to Inhabitat, As of right now, traditional solar cells outperform DSSC cells, but more development can (and will) be achieved later down the road. And because the DSSC panels are relatively affordable, the hope is that they will become main competitors with traditional fossil fuels. Scientists believe they can even install DSSC cells in smartphones and other devices with glass screens. 
We may soon be headed into a future where our windows, skylights, greenhouses, and other glass elements around our homes are producing all the electricity we need to thrive.