I Live in a Football Town, and This Shareable Gift Is a Hit at Every Watch Party
We
independently
select these products—if you buy from one of our links, we may earn a commission. All prices were accurate at the time of publishing.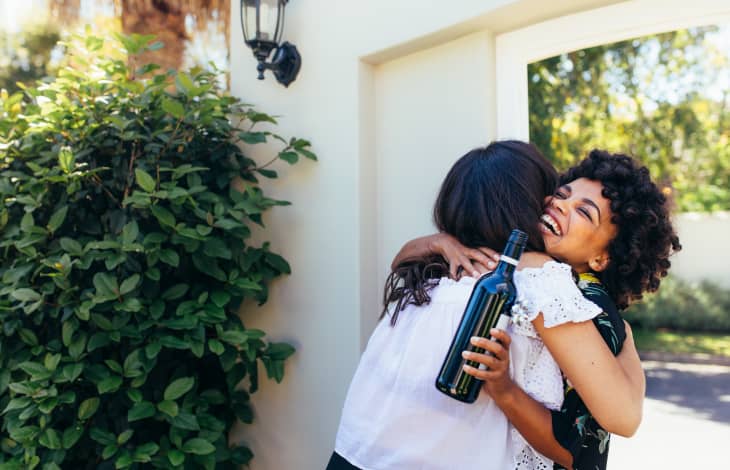 Growing up in Louisiana's capital city means you're never too far away from a show of team spirit. We have two celebrated college football teams here, plus the Saints in New Orleans — yes, I've been to my fair share of tailgate parties. Though the excitement of traveling up to campus has cooled down for me over the years, I still get together with family and friends to watch the games. Once football season officially starts, those gatherings come practically every weekend, and I do not like arriving at a party empty handed. I'm always bringing little presents, making food, or picking up drinks, but the host gift that's been the best received by far has been from Sugarwish. From candy to wine, the brand offers a variety of treat options for gifting to a friend (or yourself!). I brought a small Popcorn Sugarwish to a football watch party a few weeks ago, and it couldn't have been more of a hit with everyone there.
Having already tried (and loved) the Vinebox, as well as candy and snack boxes, I was looking forward to experiencing the Popcorn Sugarwish. Like its predecessors, this one offers a just-wide-enough range of flavor options to give you plenty to choose from — as in over 30 different flavors! The website's category suggestions are especially helpful in narrowing down choices to sweet, savory, or seasonal. With football gatherings in mind, I went with Gameday Buffalo and Pumpkin Spice. Sugarwish boxes arrive ready to be gifted, with pops of color and fun, so I was excited to bring it to the next party.
I'd had a feeling that everyone would enjoy the popcorn, but I had no idea how much! Pumpkin Spice was my cousin's favorite (she kept sneaking away to eat it), and the spiciness of the Buffalo was unlike any popcorn any of us had eaten before. Soon after they got their first taste, multiple people pulled out their phones to see what Sugarwish was all about. My mom and aunt even read every single popcorn flavor out loud to the group. (In case you're wondering, Red Velvet, Fried Pickles, Cheesecake, Banana, and Jalapeno Cheddar got the most "oohs" and "aahs.")
I become a bigger Sugarwish fan with every treat that I try. Their shareable products are perfect gifts for loved ones who live far away, and they even have dog treats if you want to get something fun for a pet. For now, I'm ordering another round of popcorn. I still have 28 flavors to try…

Buy: Sugarwish Popcorn, Small, $34