Taiwan Is Offering Tourists a Cash Reward To Travel There
We independently select these products—if you buy from one of our links, we may earn a commission. All prices were accurate at the time of publishing.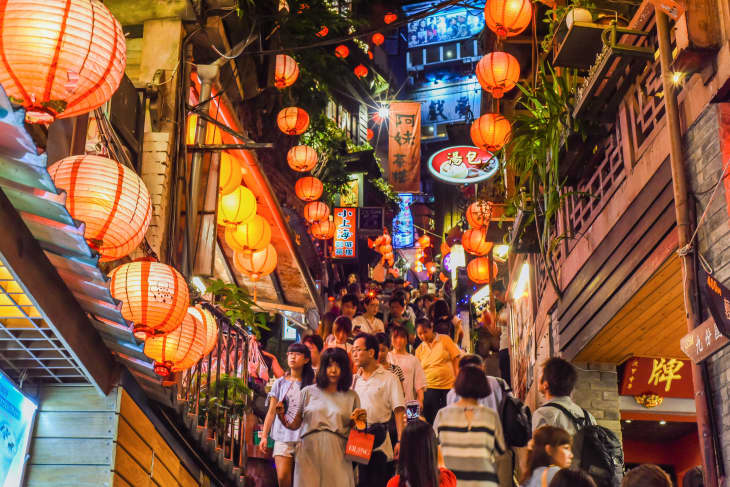 The COVID-19 pandemic impacted tourism in many parts of the world, and the ripple effects continue in plenty of places. To help boost tourism to pre-pandemic levels, Taiwan is offering visitors $165 per person as an incentive to vacation there, with half a million tourists being given the chance to score a little extra cash to support their journey.
Follow Topics for more like this
Follow for more stories like this
As reported by CNN Travel, the Taiwanese government is offering the $165 cash reward for trips in 2023 and 2024 in the hopes of attracting six million visitors this year, upping the ante to 10 million in 2024 and beyond. As many as 500,000 individual applicants can apply to receive a digital payout, while allowances of up to $658 will be given to 90,000 tour groups.
When announcing the incentive, Transport Minister Wang Kuo-tsai noted that tourists will be invited to use the money to cover their travel expenses, including accommodation within Taiwan. Tourism in the East Asian country has taken a serious hit, with the Taiwan Tourism Bureau reporting just under 900,000 inbound visitors in 2022. In comparison, the island nation saw a record 11.8 million international tourists in 2019 before travel came to a grinding halt due to the growing COVID-19 pandemic.
Taiwan lifted its border closures in October 2022, and they're now hoping to welcome visitors from all over the world with the $165 cash offer. The country itself is rich in history and culture, offering sights to see from roughly 15,000 temples, opportunities to island-hop, mountains to scale, and incredible food to enjoy.
Unfortunately, you can't apply just yet, as Taiwanese officials have not yet announced details about the application process. That said, you can always start planning your itinerary to get inspired as you wait for more details. Grab that passport and dust off those suitcases now.