This Often-Overlooked Self-Checkout Item Will Make Your Target Run So Much Easier
We
independently
select these products—if you buy from one of our links, we may earn a commission. All prices were accurate at the time of publishing.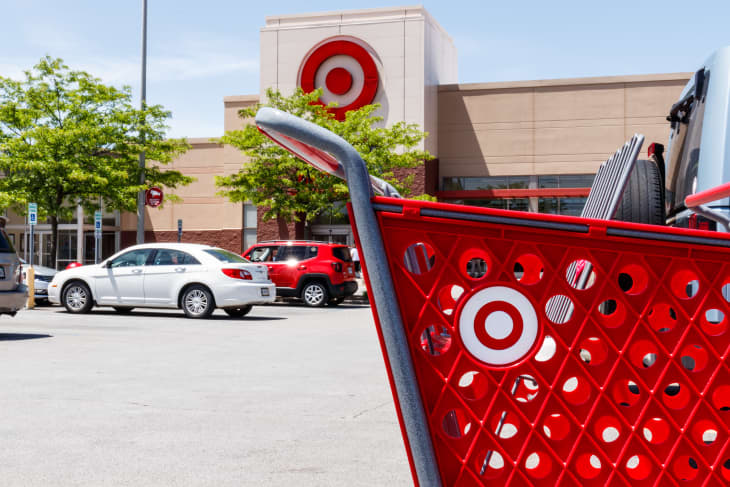 There's always something new to discover at Target, whether it's a new product, sweet deals, or even a new life hack.
TikTok user @andrearizatips recently discovered such a hack, one wherein you'll no longer have to be encumbered by a big pack of toilet paper, diapers, or paper towels. In her video, Andrea points out a strip of plastic attached to a self-checkout counter. At first, it's unclear what the plastic strip is for, or if it's something that customers can even use. But then she peels one off and attaches it to a box of diapers, turning the strip into a makeshift handle.
It's a mindful detail from Target that makes life easier for their customers, especially for those who prefer carrying groceries from the car to the kitchen in fewer trips, or for parents who also have to hold their toddler. 
It seems this feature has flown under the radar, because judging from the comments section, many are unaware of it. "I worked there and even I didn't know [until] like 2 weeks before my last day," said one commenter, while another added: "I never knew. I thought it was just a design."
Apparently, it's been available for awhile, according to Reddit — at least at manned checkout stations.