The Benefits of Thrifting You Might Not Have Known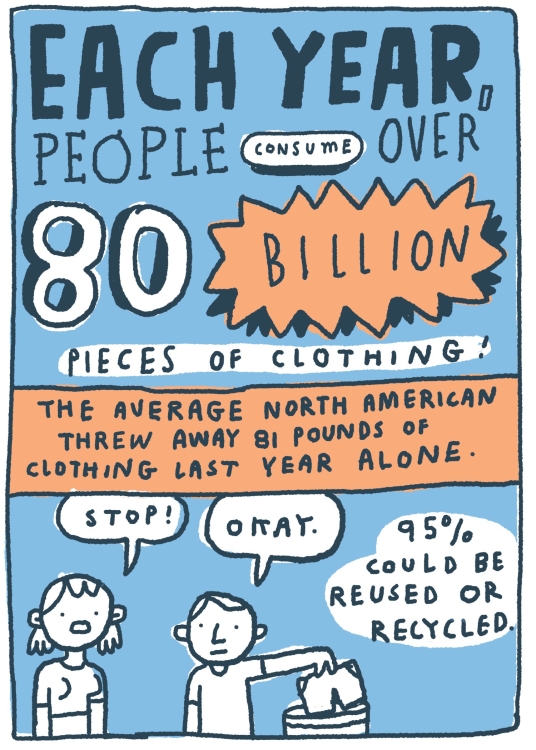 (Image credit: Mike Lowery)
I'd ask for a show of hands to see how many of us have at least attempted the Marie Kondo method of organizing our homes, but at this point, half of us are still holding high school tennis T-shirts and waiting for them to spark a feeling of joy. There is something kind of exhilarating about decluttering and downsizing and even fussing over the way we fold our socks, but emptying out our closets and drawers forces us to ask a big question: What do we do with this stuff now?
Although most of us are good about donating used clothing and home goods, collectively we could do so much better, which would benefit our communities, the environment and, no joke, the entire planet. According to the Environmental Protection Agency, a jaw-dropping 26 billion pounds of clothing and textiles are added to our landfills every year. So, the next time we're bagging up the sweaters that no longer make us feel anything but regret, we should take the time to donate them at a thrift store like Savers, instead of stuffing them in the garbage.
Savers isn't the average thrift store. It's a community-conscious organization that wants you to "Give a Sh!rt™" (get it?) about our collective clothing footprint, educating us about the benefits of donating unwanted items to a nonprofit at a thrift store and explaining why we should buy second-hand instead of grabbing whatever's on the racks at a big box retailer. Why is this circular economy so important? Fold that T-shirt and let's talk.
(Image credit: Mike Lowery)
First, it's because we already have too much stuff. Every year, the world's citizens consume over 80 billion-with-a-B pieces of clothing. (There are less than 8 billion people in the world right now, if that brings any perspective.) And, as mentioned above, 26 billion pounds of clothing still ends up in our landfills every year — even though 95% of it could be reused or recycled.
The clothing industry is one of the world's biggest polluters, and its manufacturing processes are tremendously hard on our natural resources. It takes up to 700 gallons of water to make one new cotton T-shirt, and 1,800 gallons of water to make a pair of jeans. (It would take the average person more than 30 years to chug 1,800 gallons of water.) If you Give a Sh!rt about the environment, there are a few simple things you can do — like shopping smarter and reusing clothes instead of tossing them — that make a world of difference for our planet.
(Image credit: Mike Lowery)
Through its partnership with over 120 charitable organizations, Savers has helped divert more than 700 million pounds of used goods from landfills in the past year alone. Donating to a nonprofit and shopping at your local Savers also helps to provide a source of income for their nonprofit partners, so they can fulfill and advance their missions. And with more than 300 stores, it won't be hard to find a store or donation center.
Shopping secondhand and donating to a nonprofit at a thrift store is a win for your planet, your community, and your wallet. Now there's something that sparks joy.
(All stats included here were provided to Apartment Therapy by Savers.)
This post is sponsored by Savers and was created by Apartment Therapy's Creative Studio.
Thank you for supporting the brands that make Apartment Therapy possible.
Apartment Therapy supports our readers with carefully chosen product recommendations to improve life at home. You support us through our independently chosen links, many of which earn us a commission.